Nestled amongst the leafy green surfer town of Dominical, Costa Rica, lies the beautiful Tribe Boutique Hotel. With a tropical, boho theme and an extremely central location, Tribe Boutique hotel is the perfect place to lay your head, whilst you enjoy all of what Dominical has to offer.
Tribe Boutique Hotel is adults-only and aimed towards the conscious, connected and spiritual traveller. Their vision is to create a space that sparks creativity as well as fostering community, connection and well-being. As a self-confessed sucker for boutique hotels and a somewhat spiritual person, I think they have achieved just that!
If, however, you are not the above-described traveller but do love aesthetically pleasing and "Instagrammable" hotels, then Tribe Bouqite Hotel might also just be the one for you too!
So, what can you expect from a stay and Tribe Boutique hotel? Find out all about it below.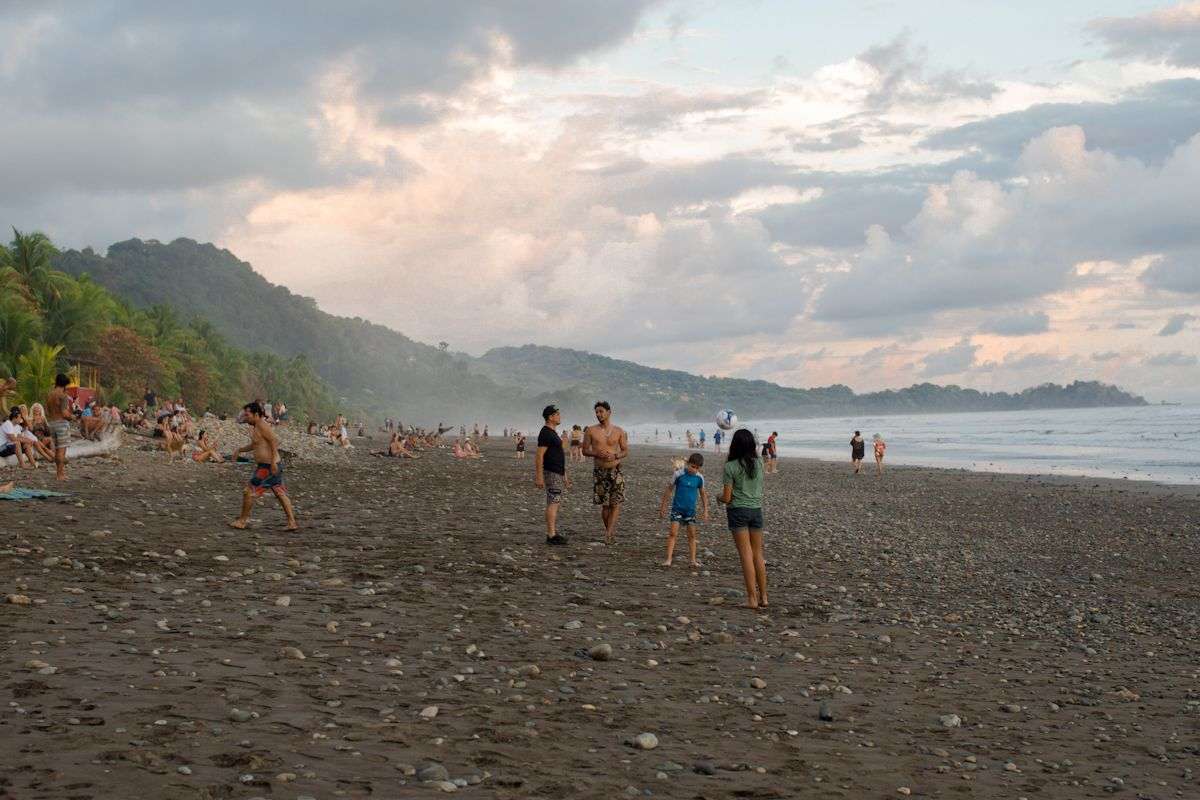 Disclaimer: This post contains affiliate links. If you decide to make a verified purchase through the links in this post I will earn a small commission. This will be at no extra cost to you. Thank you
Where is Tribe Boutique Hotel Located?
Tribe Boutique Hotel is located in Central Dominical. Dominical is a small but stunning town located on Costa Rica's Pacific Coast in the Puntarenas region. It's best known for its surfing community and chilled vibes.
It is just a stone's throw from popular spots such as Manual Antonio National Park, Uvita and Drake Bay. The town is easily accessible by both public bus and car.
If you are travelling to Tribe Boutique Hotel by car, you will be pleased to know that there is an onsite car park, with enough spaces to cater for each room.
Planning on flying? You'll find the nearest airport in Quepos (La Managua) which is just a 30-minute drive from Dominical. Tribe Boutique Hotel can also help to organise a private airport shuttle for their guests. Just make sure you arrange this ahead of time to get this booked in and confirmed.
In terms of exploring Dominical, the Tribe Boutique Hotel is in the perfect place. Dominical has only one main road, and Tribe Boutique Hotel is situated directly on it. This means you have easy access to bars, restaurants and shops as well as Dominical's main beach (Playa Dominical) which is only 300 meters away!

There are only a handful of hotels located in Central Dominical, Tribe Boutique Hotel being one of them. It's best to book accommodation as soon as possible If you are planning a trip here.
What is the Accommodation like at Tribe Boutique Hotel?
Tribe Boutique Hotel is very small. It has approximately 10 beautifully decorated rooms. Plus an additional (very quirky) converted American school bus which you can also book to stay in.
Each room is equipped with:
One double bed
Air conditioning
Terrace
Garden furniture
Ironing facilities
Private shower/bathroom
Free toiletries
AM/FM alarm clock
Safe
It's important to note that these rooms can cater for two people and two people only. The rooms here are quite small, so you would not be able to fit a 3rd person even if you tried!
What Facilities do they have?
Tribe Boutique Hotel has all the facilities you need to ensure that you have a comfortable and enjoyable stay.
Free and Secure Parking
For those who are driving to Tribe Boutique Hotel, you can make use of the free onsite parking, and rest easy knowing that your car is being looked after by 24-hour onsite security.
Strong Wifi
One thing I noticed at Tribe Boutique Hotel, was a large amount of Digital Nomads staying at the property, who would spend their days working by the pool. The wifi here is strong and reliable, so it's great if you just want to browse, take a work call or want to face-time family and friends back home.
Swimming Pool
My favourite thing about Tribe Boutique Hotel was the communal pool. It gets super hot in Dominical, so plunging into the water to cool down after a day of exploring was the best feeling. Around the pool, you'll find sun loungers you can relax on, plus books (and even tarot cards) to read.
Hopefully, your Tarot card reading skills are better than mine, I pretty much told my friend she had a year of death and destruction coming up 😂 (thankfully that wasn't the case).
Garden Area
As well as the pool, you can also chill in Tribe boutique Hotel's calming garden area. I absolutely loved swinging in the hammock, whilst reading my book and drinking a beer that I had got from the neighbouring store.
If you don't fancy indulging in one of the many bars and restaurants Dominical has to offer (or are looking to save a bit of money) you can cook up a storm in their shared kitchen. They have all the utensils you need, a hob, plus lots of fridge storage. Whilst I didn't cook anything here, the fridge came in very handy when keeping our poolside beers nice and cool.
Travel and Tours Assitance
Still, trying to figure out what exactly you want to do in Dominical? Head over to the reception desk at Tribe Boutique Hotel. The friendly reception staff will be able to give you their recommendations and help book you on to some tours.
Are there onsite restaurants?
YES! Tribe Boutique Hotel is home to a beautiful, shabby-chic restaurant called Shak'shuka. As you probably guessed from the name Shak'shuka serves up Moroccan delights, traditional Latin dishes, and to-die-for cocktails. Their breakfast menu is one of the most highly rated in Dominical.
The restaurant is open from 11am-10pm most days, however, is completely closed on Wednesdays.
How much does it cost to stay at Tribe Boutique Hotel?
Prices may vary depending on the seasons, however, you can expect prices to start from £80 per night ($96). For 3-nights in April, my boyfriend and I paid £280.71, plus an additional £36 for taxes and charges.
What are the pros and cons of staying at Tribe Boutique Hotel?
There are 100% more pros than cons to staying at this beautiful hotel, but let's go through them so you can take a holistic look:
Pros
Central Location
Beautiful design/decor
Onsite cooking facilities
Swimming Pool
Garden Area
Hammocks and beds for relaxing
Calming atmosphere
24-hour security
Cons
Extremely small rooms
Price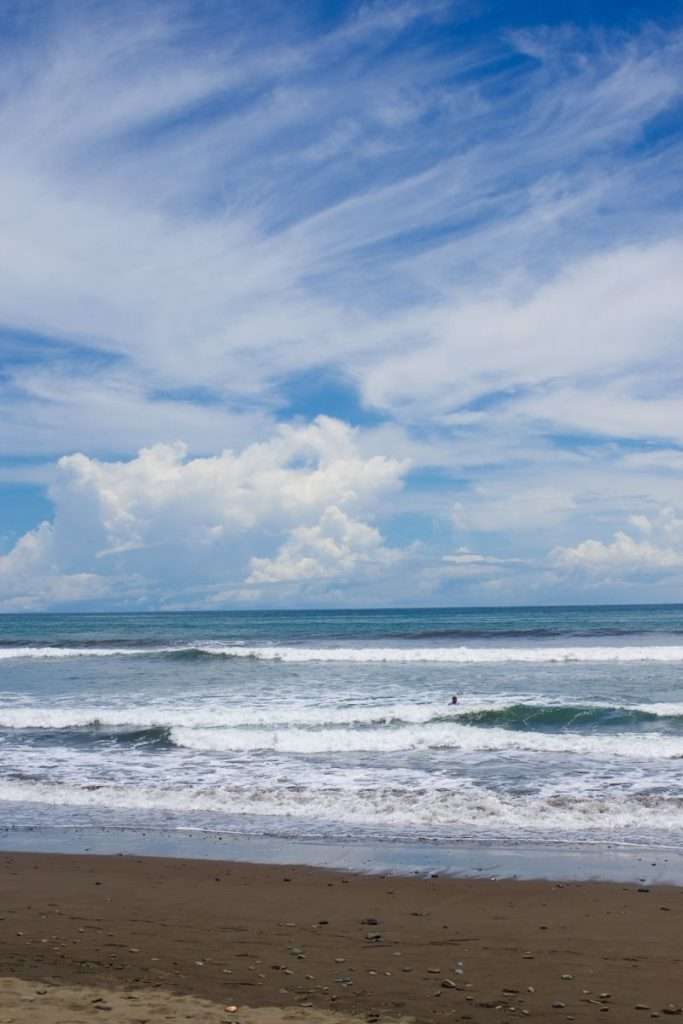 Would I stay here again?
This one is difficult! It's a bit of a yes and a no for me (helpful, I know🙈). I absolutely loved the location, the atmosphere and the decor. And of course, not forgetting spending my days lazing around the pool and on the hammocks.
However, my issue was with the size of the room in comparison to the price. When I think about the other hotels I stayed at in Costa Rica, such as Hotel Arenal Lodge you got a lot more for your money.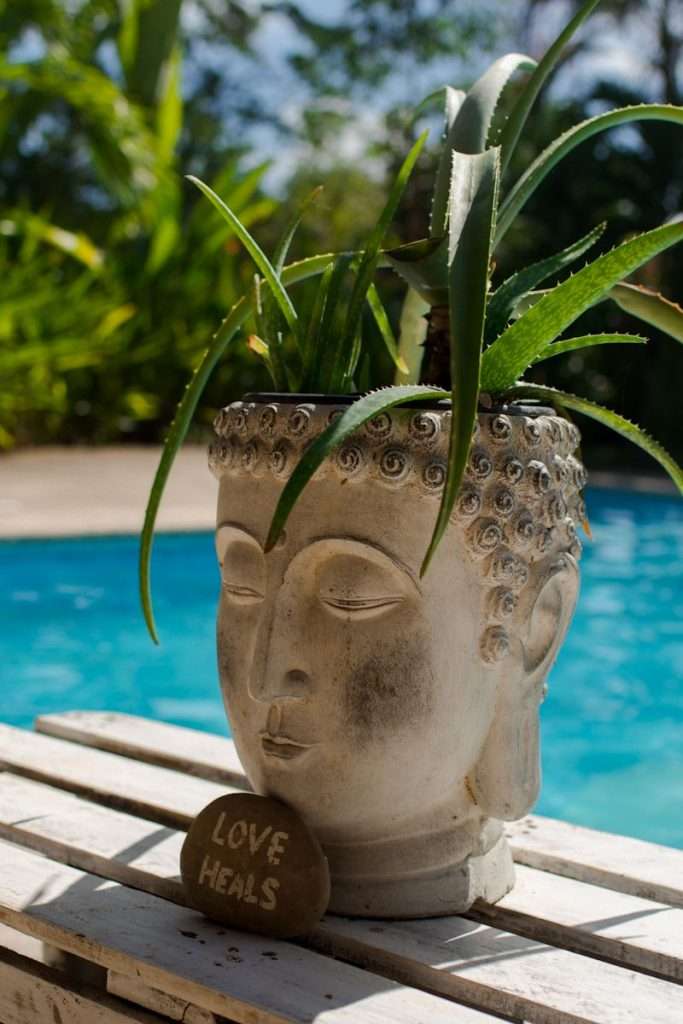 Both hotels were the same price, however, with Hotel Arenal Lodge the room was double, if not triple the size of the rooms at Tribe Boutique Hotel. This also included a balcony with the most incredible view.
When it comes to booking a stay at Tribe Boutique Hotel, it really does depend on what you are after. Is it atmosphere and aesthetics, or room size and value for money? Once you know what it is you're looking for, you can decide whether or not booking a stay at Tribe Boutique Hotel is the right choice for you.
Looking for more hotel inspiration? Why not check out my hotel reviews page?