To find out about the best places to visit in Siquijor, Philippines read on below!
Home to Healers, Witch Doctors and magic, Siquijor, the Philippines is known as one of the most spiritual places in the Philippines and is often referred to as the "island of fire" for that reason.

Whilst yes, a lot of people do travel to Siquijor for its healing and mystical powers, it's not just this that Siquijor has to offer. Siquijor Island is home to some of the most remarkable waterfalls and jaw-dropping white sand beaches you'll ever see.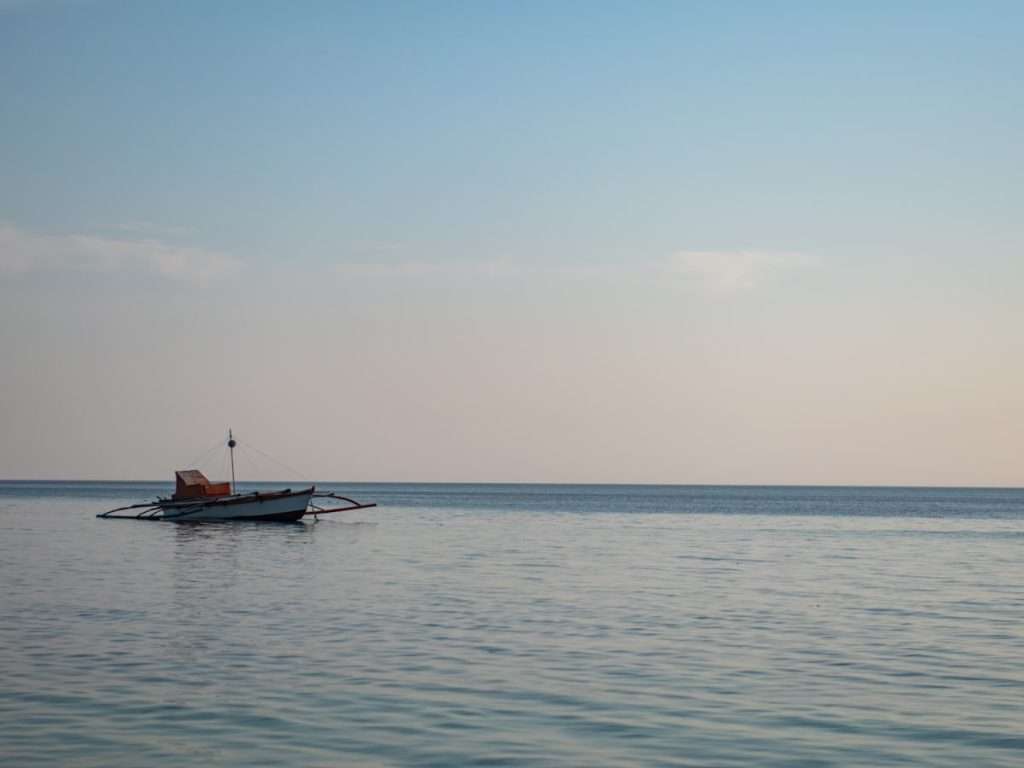 If you fancy chasing waterfalls, admiring ancient trees, relaxing on the beach or are after a little healing of your own, then a trip to Siquijor is for you.
Siquijor isn't usually on the traditional Philippines island-hopping itinerary, which makes this island all the more special. 
During my 3 days in Siquijor, I uncovered all of the best places to visit in Siquijor to ensure that you strike the perfect balance between adventure and rest and relaxation
So, what are the best places to visit in Siquijor, Philippines? Read on below to find out!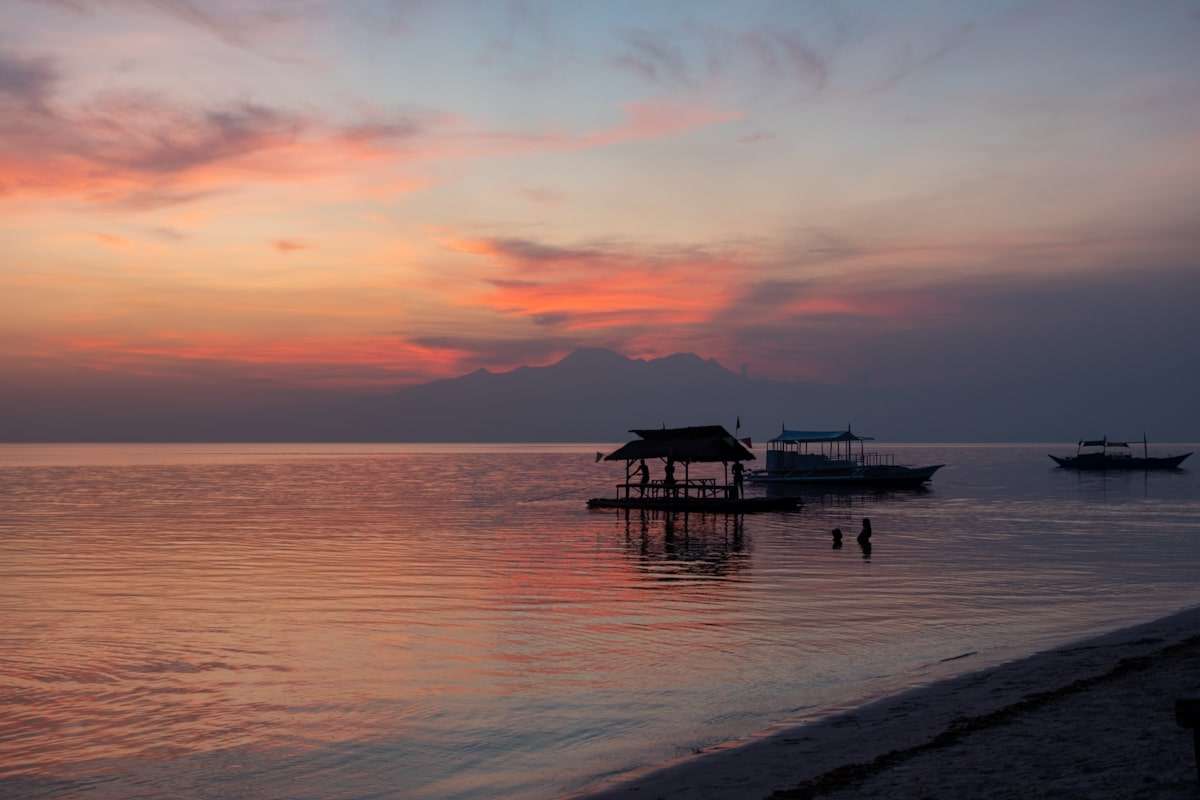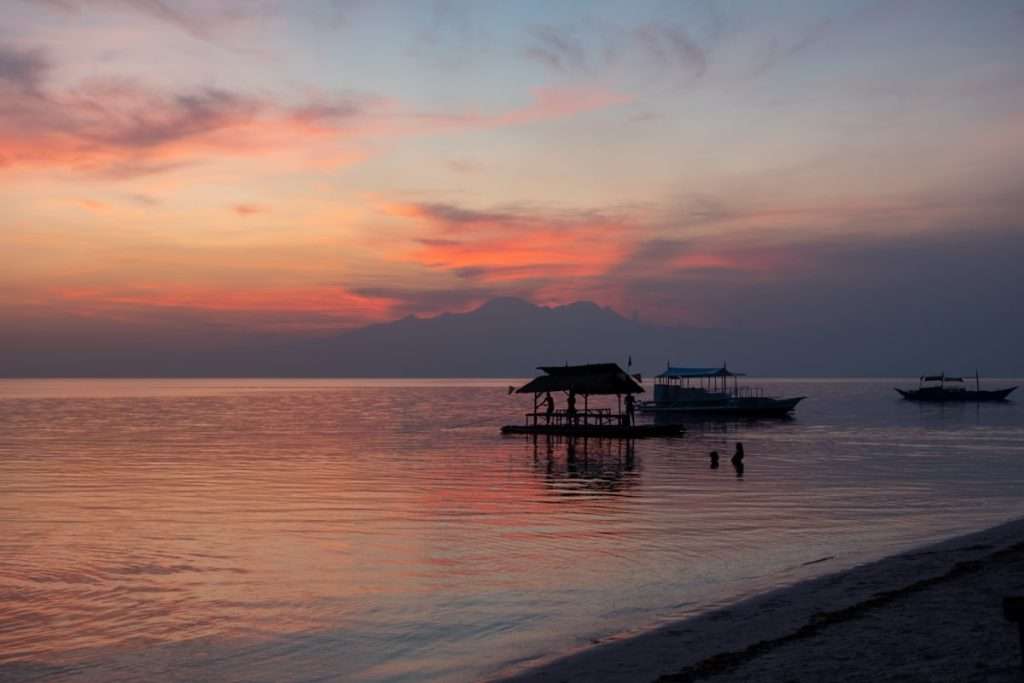 Disclaimer: This post contains affiliate links. If you decide to make a verified purchase through the links in this post I will earn a small commission. This will be at no extra cost to you. Thank you 🙂
Paliton Beach
Paliton Beach is one of the best places to visit in Siquijor to watch the sunset after a long day of exploring. Not only that, it's one of the most stunning beaches on the island with gorgeous blue waters and glistening white sand.
Paliton Beach is often referred to as a "mini Boracay", which is one of the most famous islands in the Philippines known for its immaculate beaches. And, after visiting both I can totally understand why that comparison has been made.
No matter what time of day you visit Paliton, expect to be impressed. However, those fiery skies you get treated to just after sunset are like no other and are not to be missed. If you have the opportunity, make sure to witness a sunset at Paliton Beach.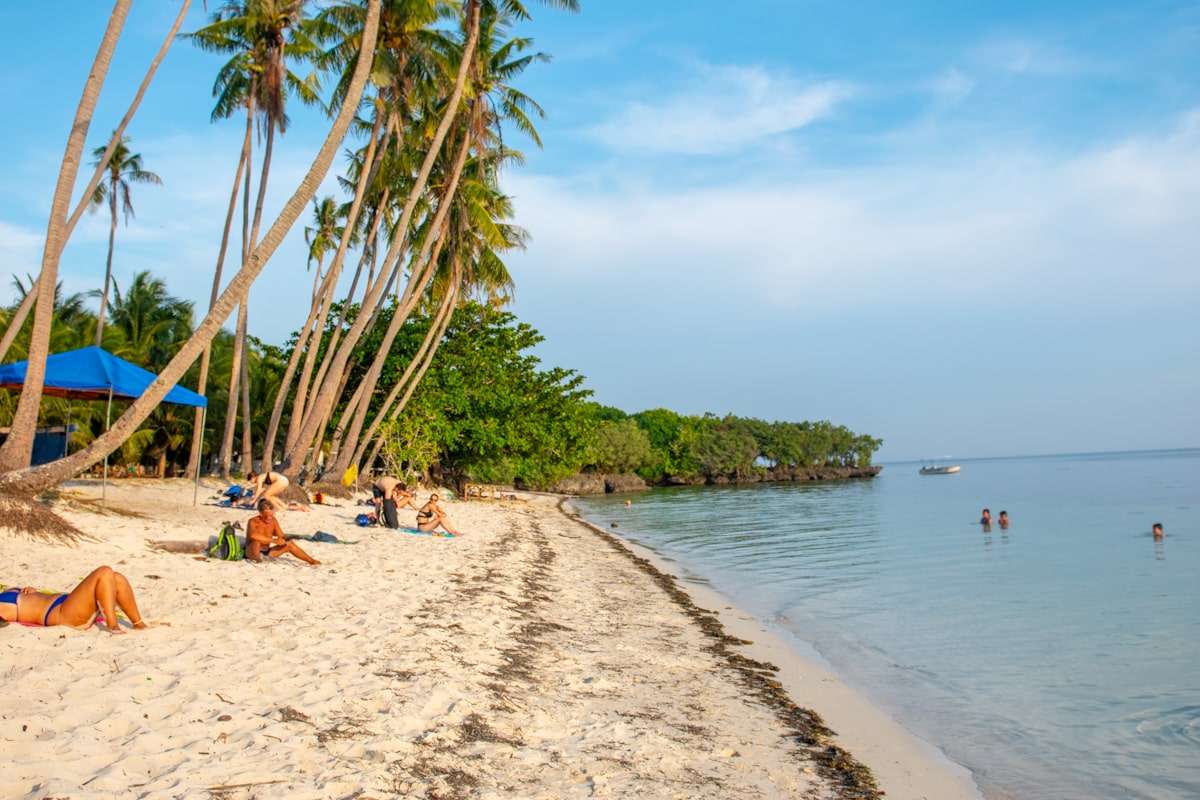 Runik Beach Bar
Runik is a fairly new beach bar that's popped up in Siquijor and is adults-only. With its white-washed walls, terracotta pots and awe-inspiring ocean view, stepping into Runik Beach Bar will feel like you have transported yourself to the Mediterranean.
Thankfully, Runik Beach Bar is much cheaper than the beach bars you can find in Greece, Croatia or Spain.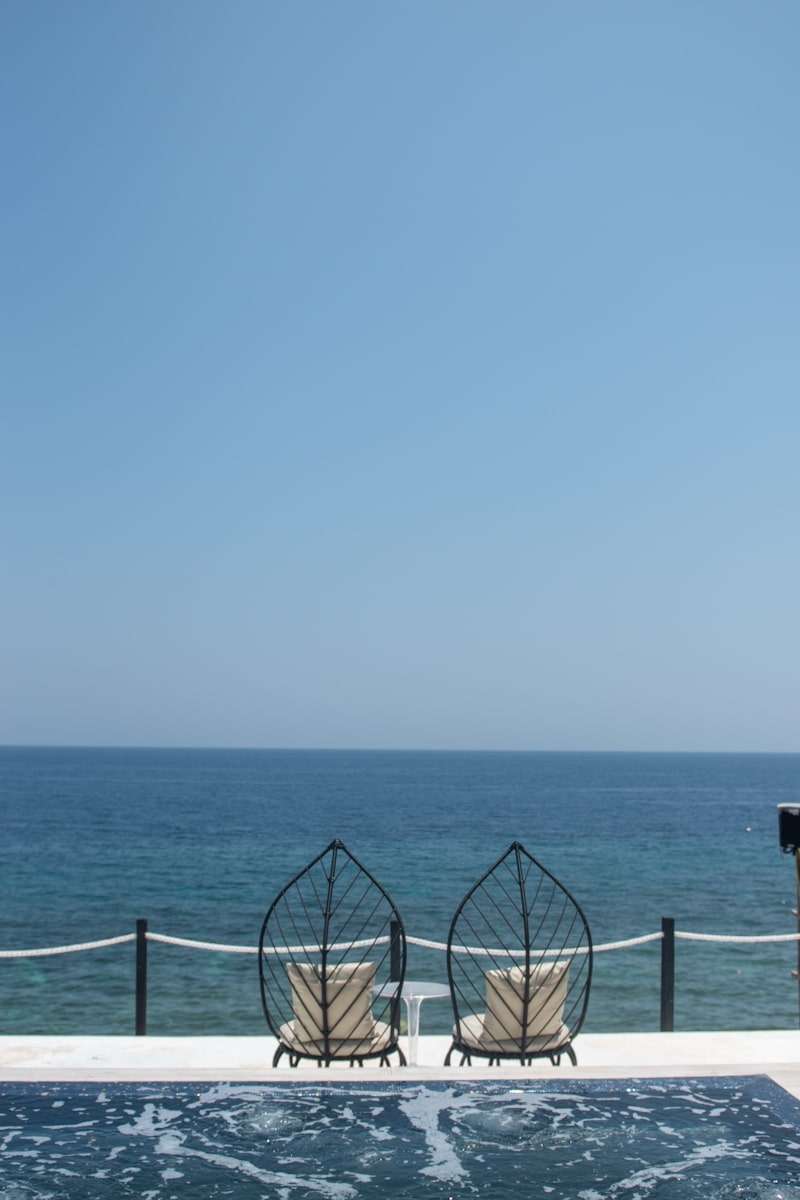 Runik is especially good If you're on a backpacker budget and want to feel boujee for just one day. You can have all the fun, vibes and atmosphere that you might expect to see at a European or Dubai beach club without the hefty price tag.
To spend the day at Runik you will only need to spend a minimum of £7. This is easily done with a cocktail or two.

What I loved most about Runik is their "Sunset Session" which has a live performance from a DJ and a professional saxophonist, which is just perfect for those chilled sunset vibes.
Runik is one of the best places to visit in Siquijor and one of my personal favourites.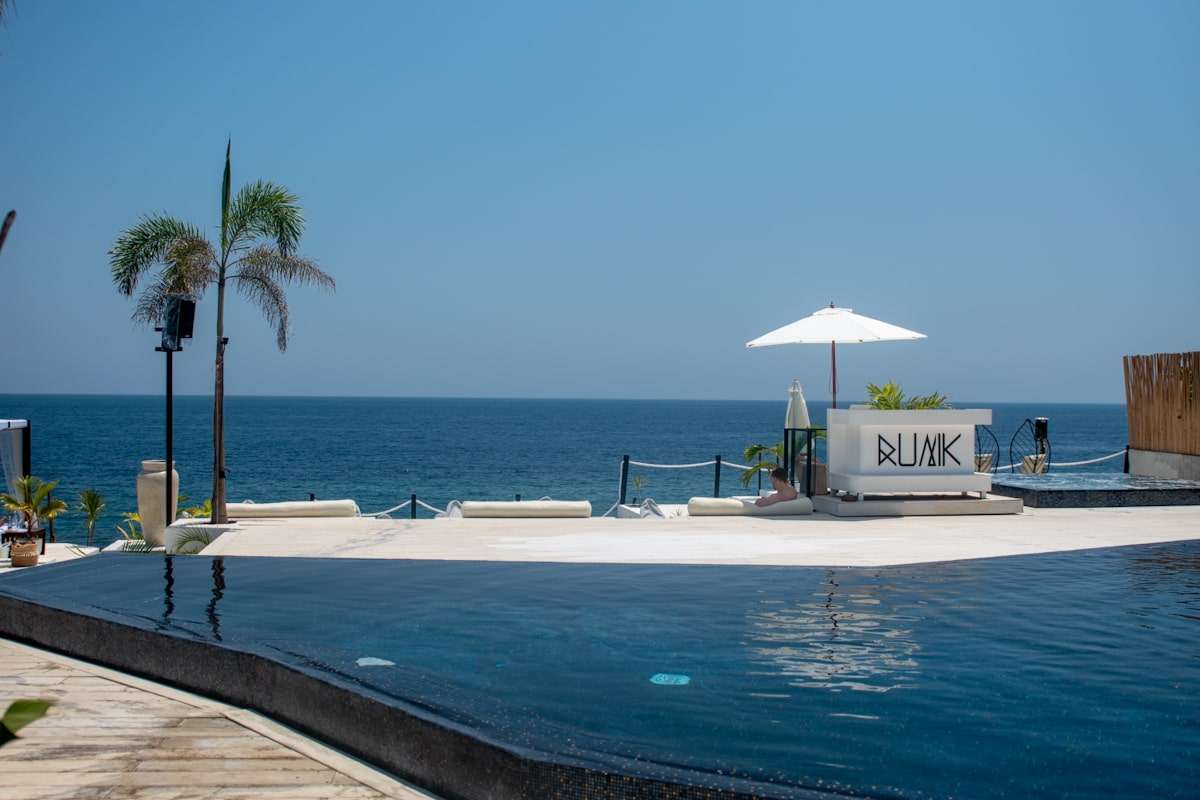 Mountain of Peace
Want to experience the "magical" side of Siquijor? Then be sure to head to Mountain of Peace.
At the Mountain of Peace, you can take part in healing sessions run by Ananda Ashram. These include holotropic breathwork sessions, cacao ceremonies, meditation and even explorative plant medicine workshops.
Heading to the Mountain of Peace is also a great way to reconnect with nature. The views of Siquijor are absolutely spectacular and you'll find total serenity up here. A far cry from the revving of motorbikes and tuk tuk's on the streets below.
As the name suggests, Mountain of Peace is in the mountains and some Tuk Tuk drivers might not be familiar with the location.
If you have any trouble getting transport there you can contact Ananda Ashram who will be able to guide drivers in the right direction.
Mountain of Peace is one of the best places to visit in Siquijor to explore your spiritual side, so make sure to give it a visit if you've got an interest in the wellness world.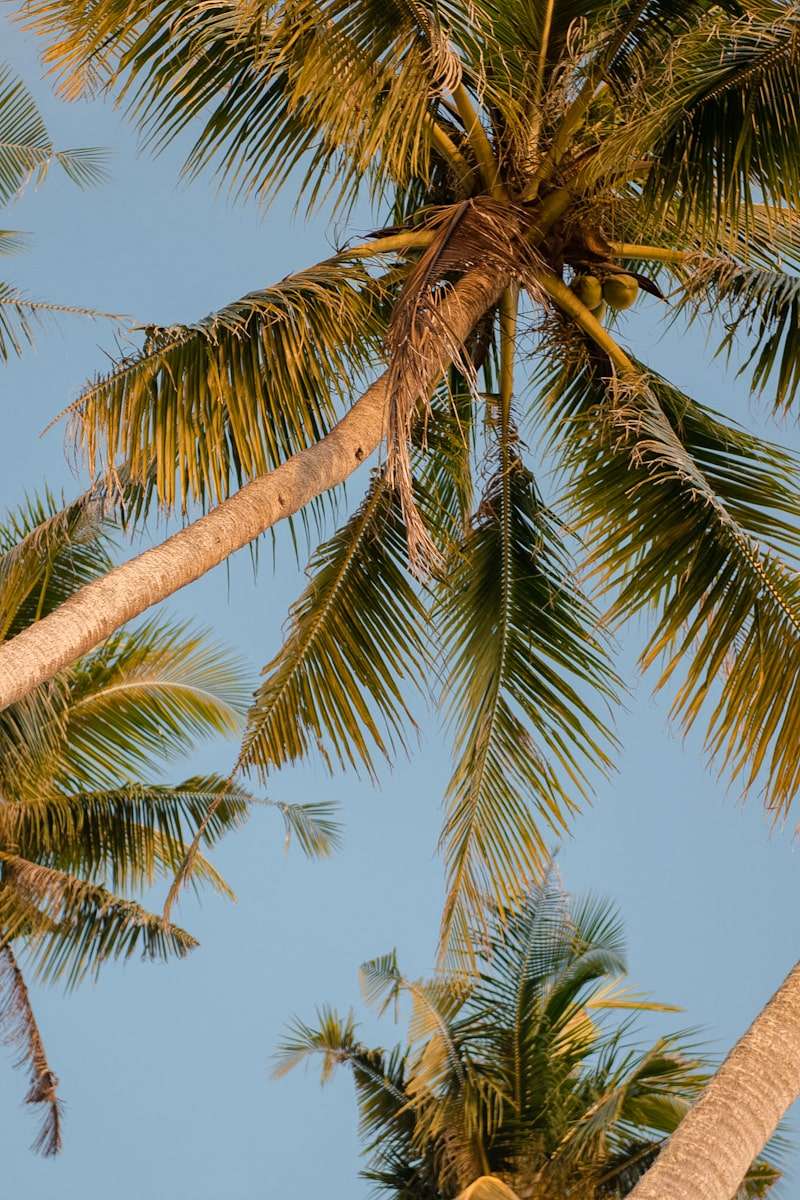 Nakabalo Resort
Located up high in the hills of Siquijor, lies the gorgeous Nakabalo Resort. Not only is this a stunning hotel, but it's also a restaurant and pool bar where non-guests can choose to spend their day.
Views from the infinity pool look out over Siquijor's coastline, and food and drink from the onsite restaurant are absolutely delicious.
The best bit about Nakabalo? Getting to watch a magnificent sunset from the pool whilst a DJ and saxophonist play in the background.
This is one of the best places to visit in Siquijor for lazy pool days and sunset views.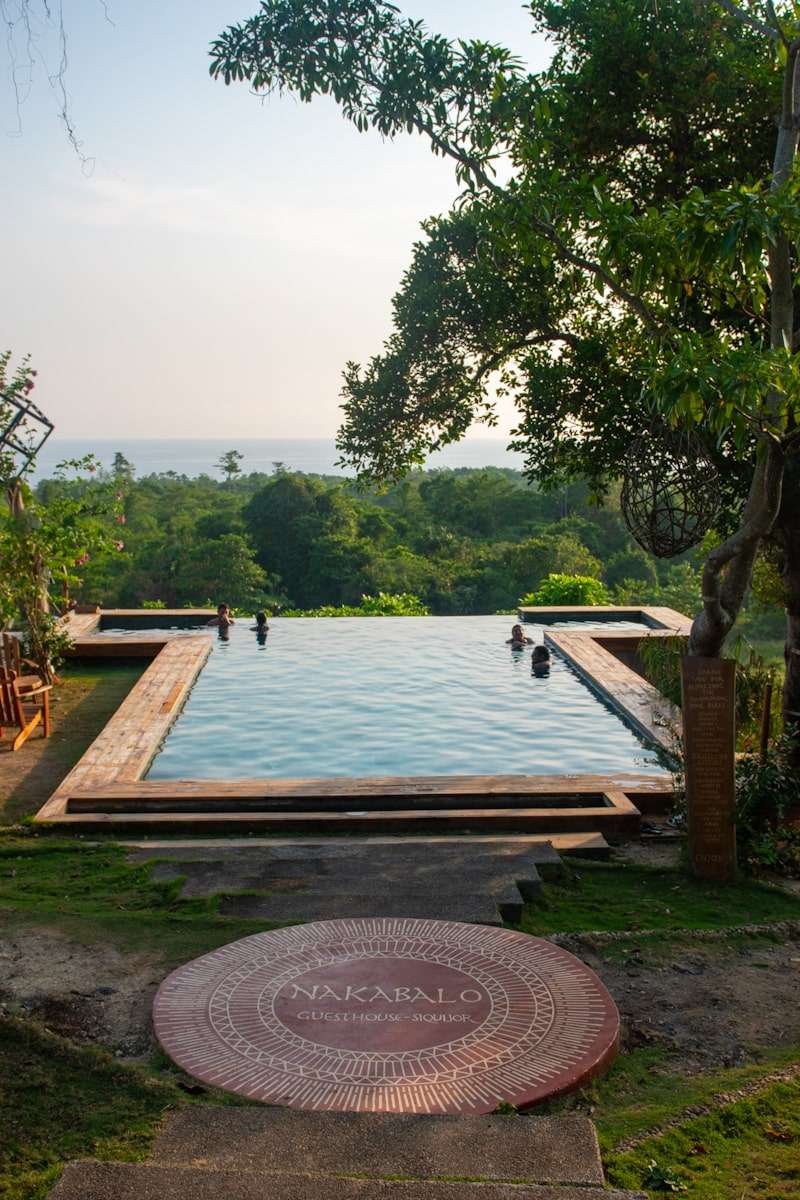 Salagdoong Beach Cliff Jump
Salagdoong Beach is a stunning beach located on the eastern side of the island. Whilst yes, the beach is beautiful, it is best known as a popular cliff-jumping spot.
There are 2 concrete diving boards, one at 6 feet, and another at 32 feet for the brave ones among us. If, like me, you hate the idea of cliff jumping, thankfully there is a waterslide option aswell.
Salagdoong is a privately owned beach so you'll have to pay roughly 30 PHP to enter and an additional 20 PHP for parking your own scooter.
Looking for more Philippines Inspiration? Check out my other guides here.
Cambugahay Falls
One of the best places to visit in Siquijor to get a little closer to nature is Cambugahay Falls. Cambugahay Falls is probably the most popular tourist attraction in Siquijor and rightly so.
With its tiered levels and glistening cyan water, it's no surprise that Cambugahay Falls is at the top of everyone's Siquijor itinerary.
To get into the falls there is an entrance fee of 20 pesos and also a donation-based parking fee if you are taking your own scooter.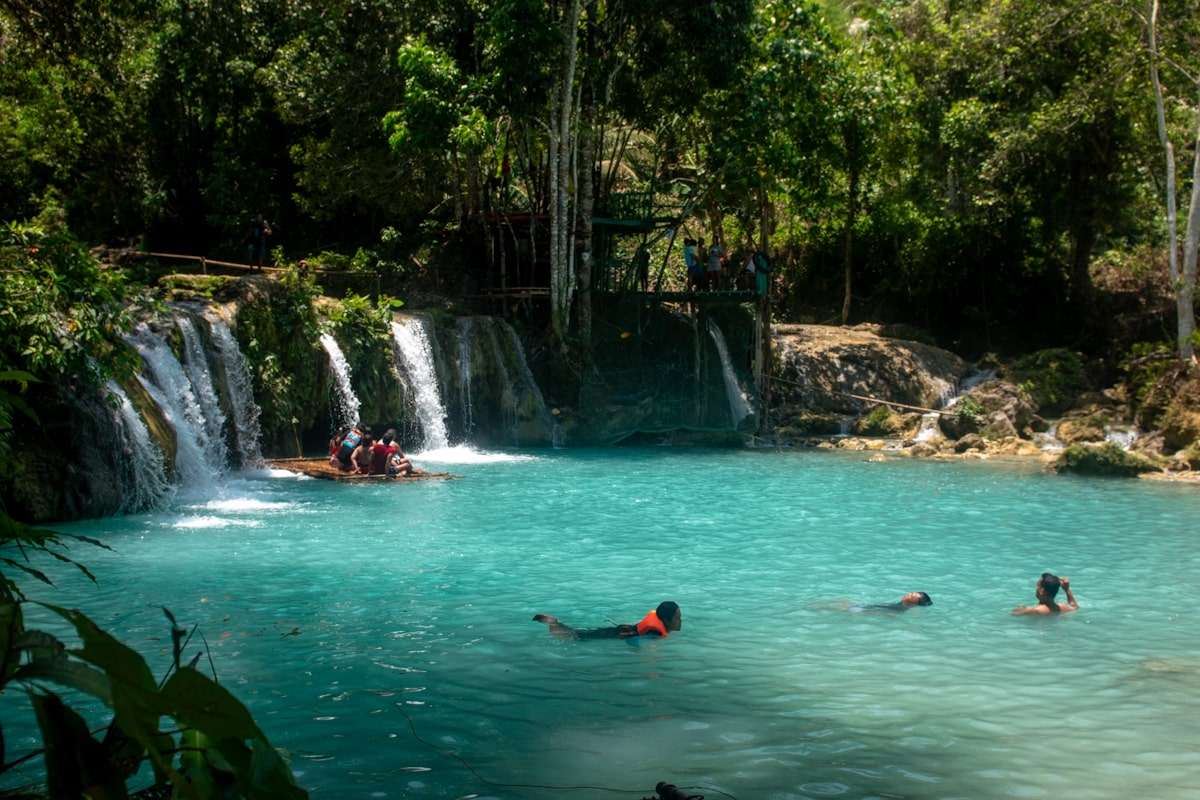 They also have a super fun rope swing to use, which will see you plunging deep into the stunning cool water of the falls. The rope swing is just an extra 50 pesos to use.
I would recommend getting to Cambugahay Falls early and making it the first stop of the day. With it being one of the most popular places to visit in Siquijor it can get busy very quickly.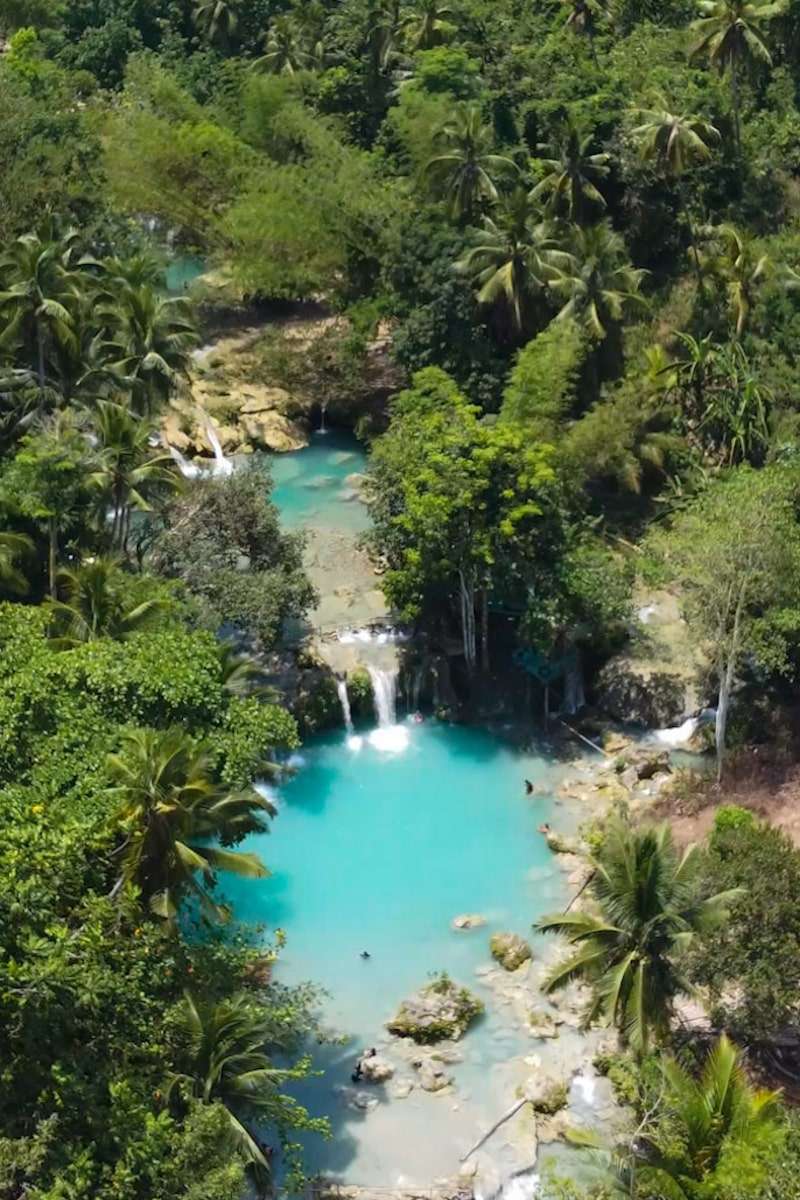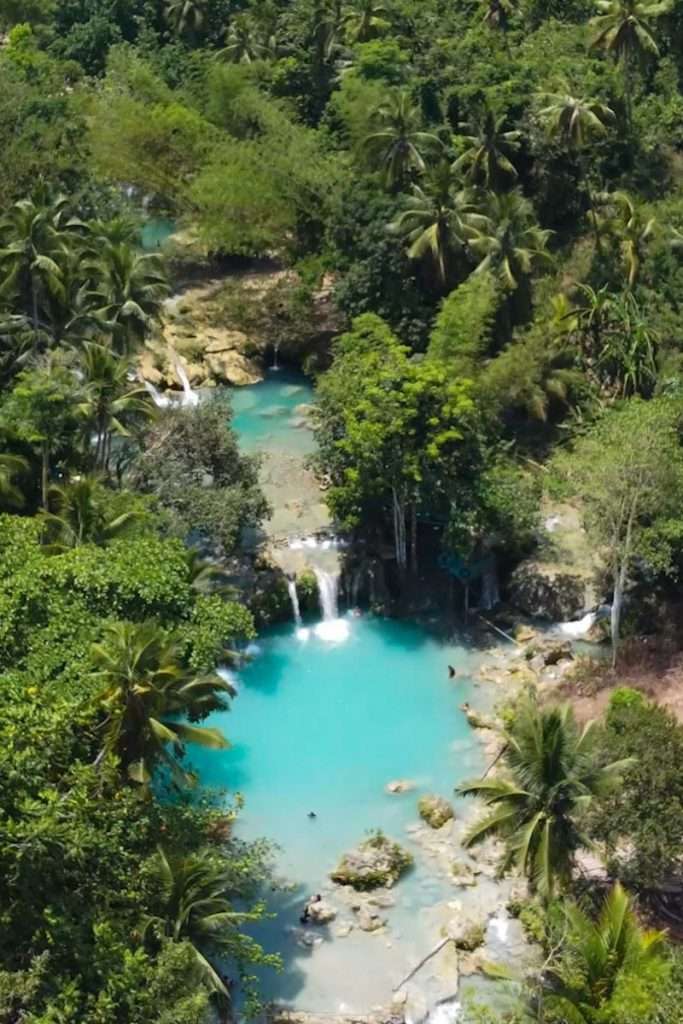 Pitogo Cliff
Pitogo Cliff is one of the lesser-known places to visit in Siquijor. This unique spot is a great place to look out over the horizon and watch the sunset.
The best bit about Pitogo Cliff being one of the lesser-known places to visit in Siquijor is that you'll probably have this spot all to yourself. So, why not grab some snacks and head to Pitogo Cliff for a sunset picnic?
Entrance to the spot is 30 PHP.
Tubod Beach and Marine Sanctuary
Tubod Beach is yet another stunning beach on the island. It's one of the best places to visit in Siquijor to go snorkelling.
Whilst you don't have to pay to sit on the beach, you will have to pay an entrance fee to the Marine Sanctuary if you plan on going snorkelling.
There is a 100 PHP entrance fee and an additional cost if you want to rent snorkelling equipment.
Please note that part of Tubod Beach is owned by a hotel so you will not be able to access part of this beach.
If you fancy finding Nemo then make sure to give Tubod a visit.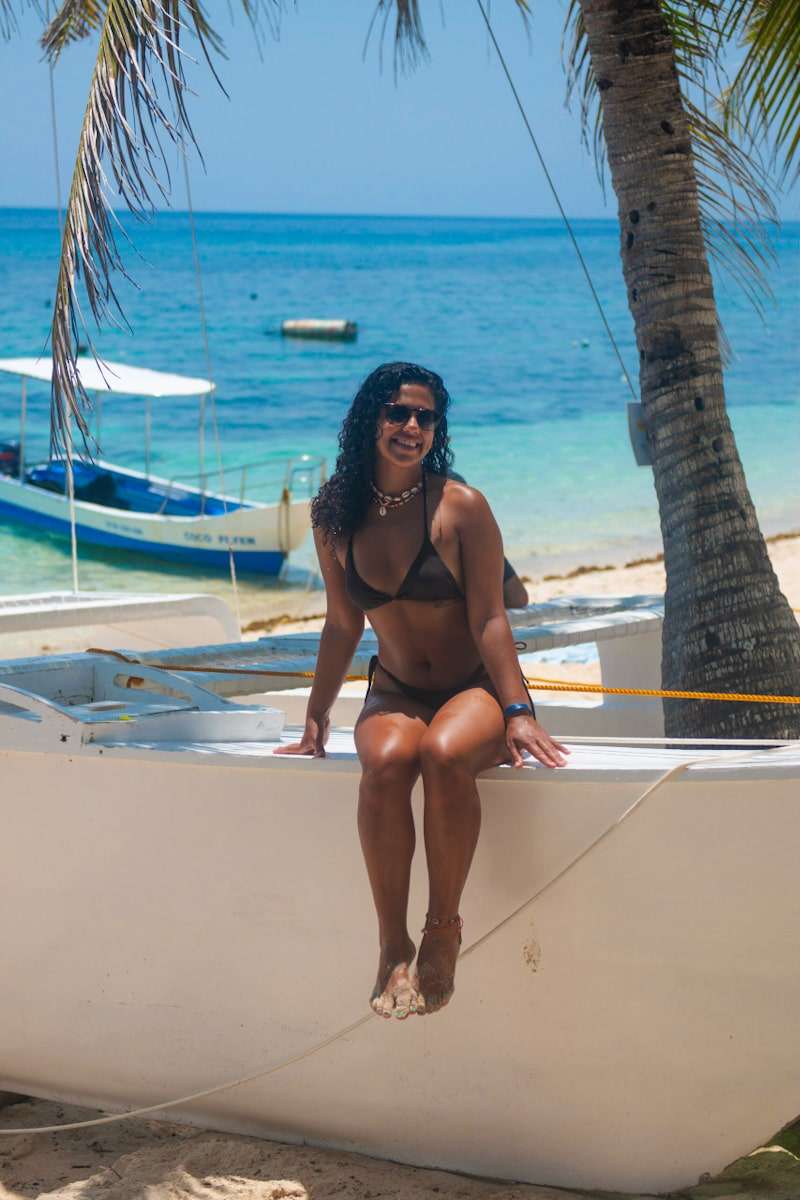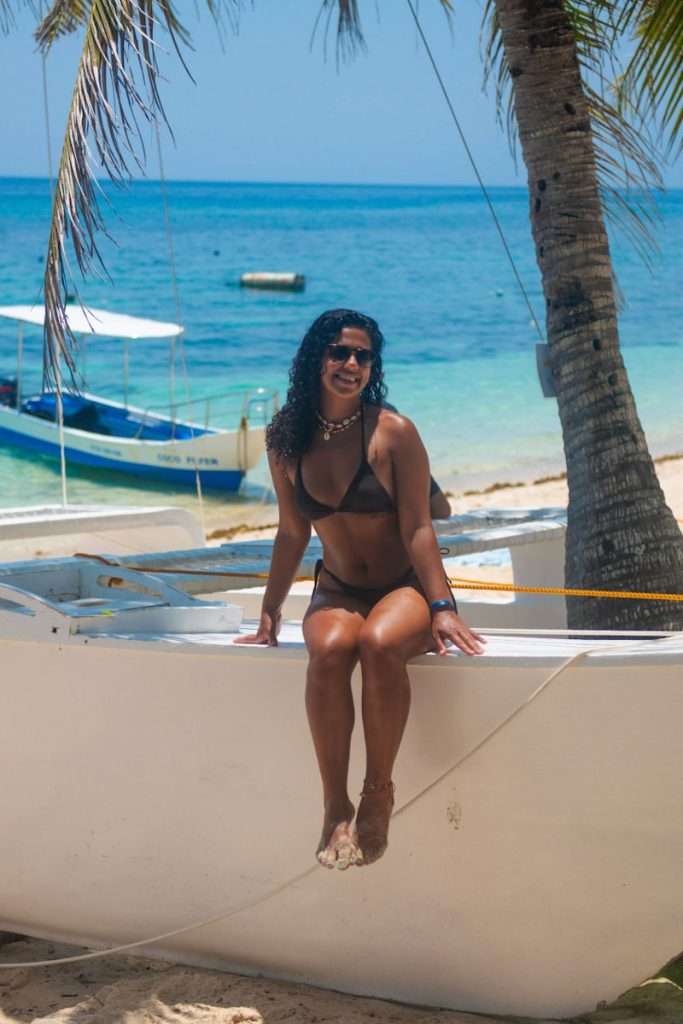 The Old Balete Tree
At more than 400 years old, the Old Balete Tree certainly lives up to its name. At the bottom of the tree lies a natural spring.
The spring remains somewhat of a mystery as no one really knows, how or why it's there. Local legend also has it that the Balete Tree is also home to a horse demon, dwarfs and elves (spooky, eh?).
Using water from the spring a man-made pool has been built around the tree. Inside the pool, you'll find some friendly fish who will be happy to treat your feet to a foot spa and nibble at your dead skin (this personally didn't appeal to me so I avoided putting my feet in the water).
To visit the tree you'll have to get there between the hours of 6 am-6 pm and pay an entrance fee of 10 PHP. Parking a scooter? You'll have to pay an additional 5 PHP for a spot.
There is also an onsite souvenir shop and a restaurant if you're feeling a little peckish.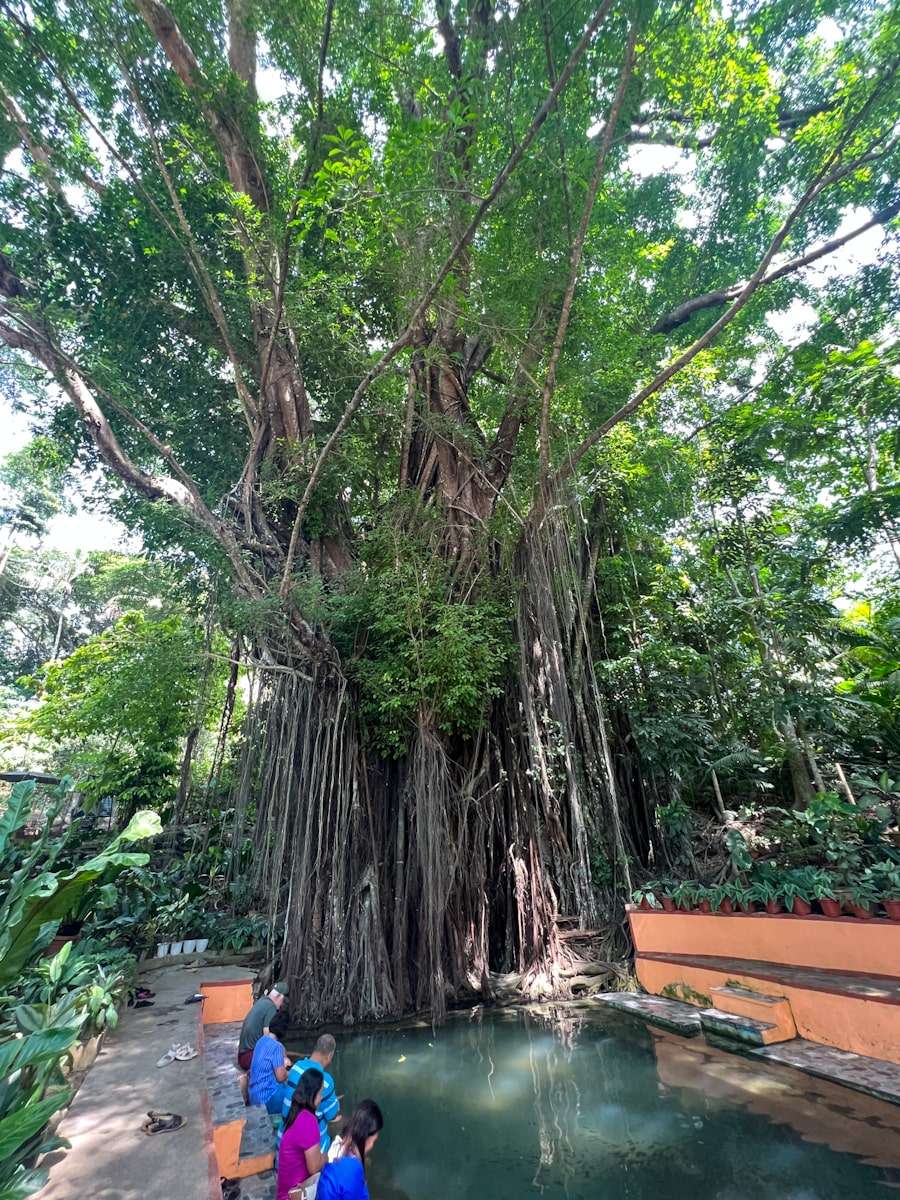 Live Music at Monkey Business
For one of the best places to visit in Siquijor at night look no further than Monkey Business! This hotel, bar and restaurant is the perfect place to head to for an evening of live music.
The food here is great and the staff are some of the friendliest people I encountered in the Philippines.
Unfortunately, our live music experience was cut short due to a power cut on the island so i'm hoping you have much better luck!
Lugnason Falls
Is one waterfall simply not enough for you? Don't fear, Siquijor has more! Lugnason is a 5-meter waterfall with a large and inviting pool of striking blue. It is yet another spectacular waterfall in Siquijor.
To make this better, it's not just the falls you can find in this area. Head further down the walking track and you'll come across another cold spring and some very unique-looking man-made aqueducts.
Entrance to the falls is free, however, if you are here with your own scooter you may have to pay a small parking charge.
Short on time? If you are short on time and have to visit just one waterfall on your trip then I would recommend choosing Cambugahay Falls.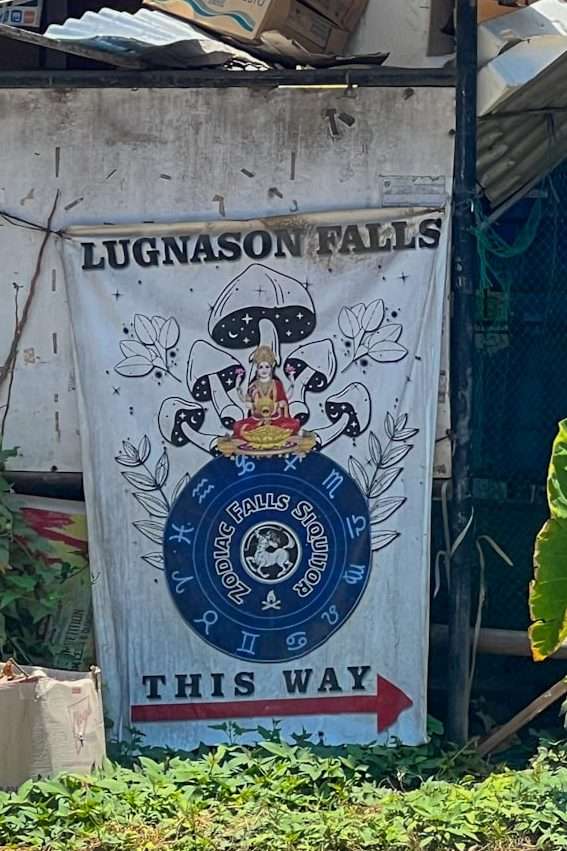 Need more Asia inspiration? Why not check out my other posts here
How to get to Siquijor
There is no airport on Siquijor so the only way onto the island is by ferry.
You can get direct ferries from the Islands of Dumaguete, Cebu and Bohol (all of which have airports).
Dumaguete Ferry
Ferries leave Dumaguete for Siquijor twice a day and the journey time is 50-60 minutes. Tickets start from approximately £7. Book your ferries ahead of time here.
Tagbilaran (Bohol) Ferry
Ferries leave Tagbilaran multiple times a day and the journey time is roughly 2 hours. Tickets start from £10. Book your ferries here.
Cebu Ferry (via Tagbilaran)
Ferries leave from Cebu 2-3 times daily. These ferries go via Tagbilaran (Bohol) and the journey time is roughly 5.5 hours including a small stop at Tagbilaran to let passengers on and off at Bohol. Tickets start from £28. Book your ferry tickets here.
Make sure to book with OceanJet as the journey time is half of what it is with other providers.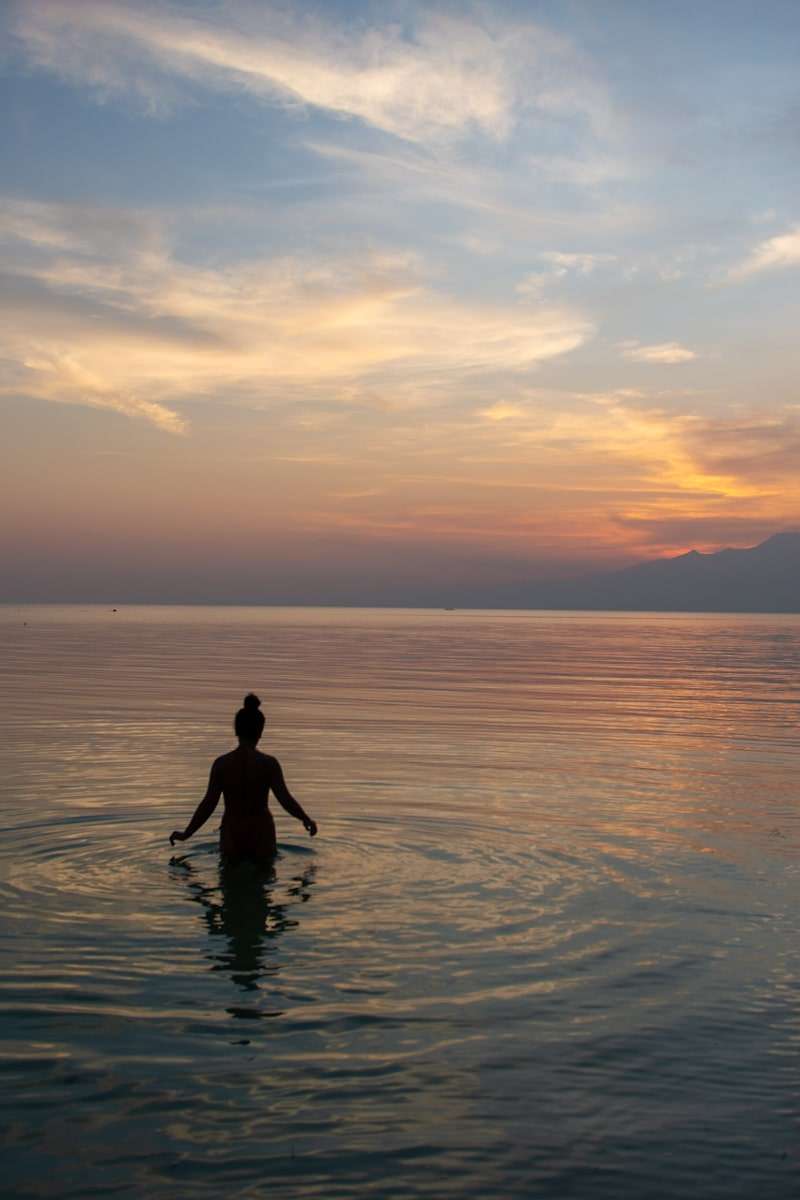 Where to stay in Siquijor
The best area to stay in Siquijor is the area of San Juan. This prime location is close to all of the best places to visit in Siquijor and is only a 15-minute journey from the ferry port.
I can highly recommend staying at Aventura Bed and Breakfast. Rooms start from just £14 a night and the staff are super friendly.
Looking for a hostel option? Love Shack Siquijor came highly recommended by many of the solo travellers we met on our trip.
How to get around Siquijor
There are two main modes of transport on Siquijor.
Renting a Moped
You can rent a moped in Siquijor from upwards of 300 PHP per day (approximately £5). There are lots of bike rental companies on the island. Most of these can be found at the Siquijor ferry port.
Hiring a Tuk-Tuk
Hiring a tuk-tuk taxi in Siquijor is super cheap. If you're not renting a moped I would highly recommend hiring out a tuk-tuk taxi for the day.
Your driver will happily take you to all the different spots you'd like to visit across the island for as little as 2000 PHP (£25) for the whole day.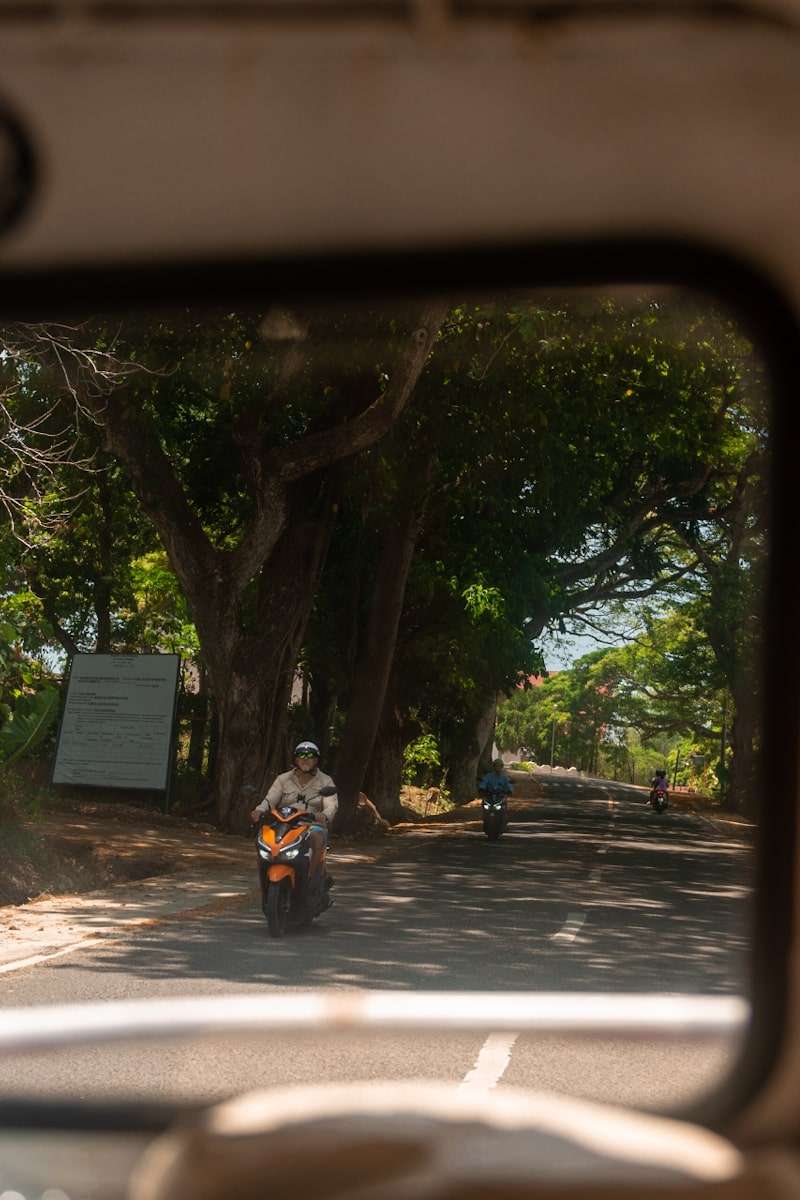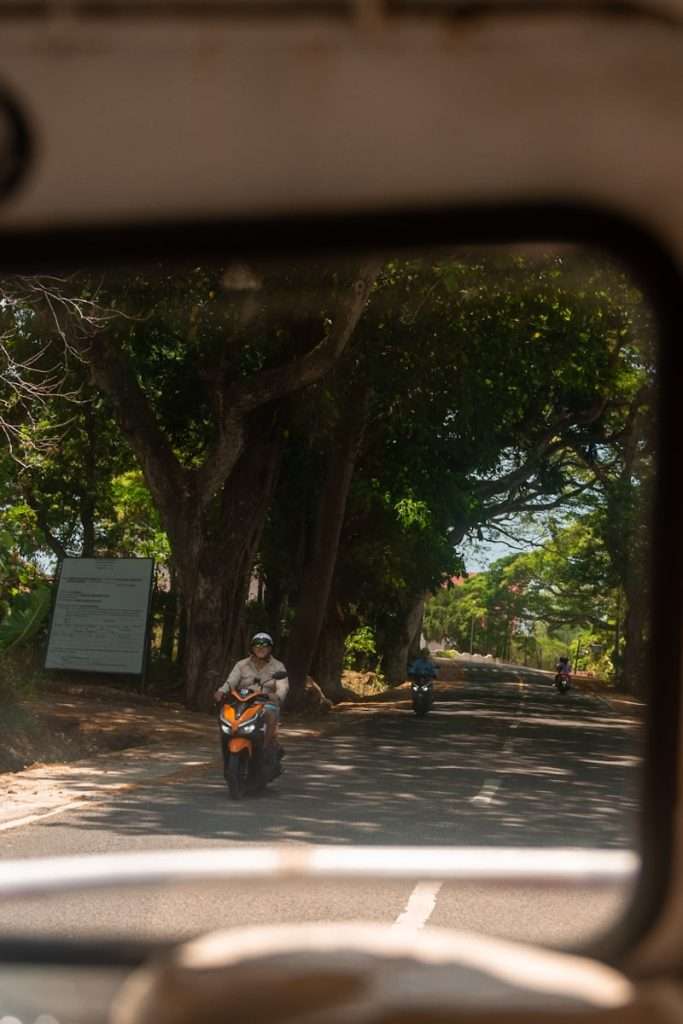 How long to spend in Siquijor
I would personally recommend staying around 3 days in Siquijor. This is the perfect amount of time to see all of what the island has to offer as well as getting in some rest and relaxation. If you wanted to take things even slower then 5 days would be a good amount of time.
Happy Exploring
I hope you have a wonderful time uncovering all of the best places to visit in Siquijor and I hope this post has helped to influence your Siquijor itinerary. If you have any questions please feel free to reach out.