With palm tree-studded shores, golden sand beaches, lush green jungle and elephants quite literally roaming the streets, Sri Lanka is one of Asia's true hidden gems.
Home to awe-inspiring landscapes, majestic wildlife and some of the most welcoming and friendly people you will ever meet; I'm pretty sure it won't stay a hidden gem for much longer.
After first visiting Sri Lanka back in 2016 it has held such a special place in my heart, so when I got the opportunity to visit again, I jumped at the chance!
Now, I'm not usually someone who returns to countries time and time again (simply because my bucket list is far too long) BUT Sri Lanka truly is such a magical place and I am already planning my 3rd trip back.
Sri Lanka is often missed off the typical Asia tourist route but I encourage you to put this beautiful country at the top of your bucket list. I just know you will fall in love with it too once you see all of the incredible things it has to offer.
So what are the best things to do in Sri Lanka? Read on below to find out.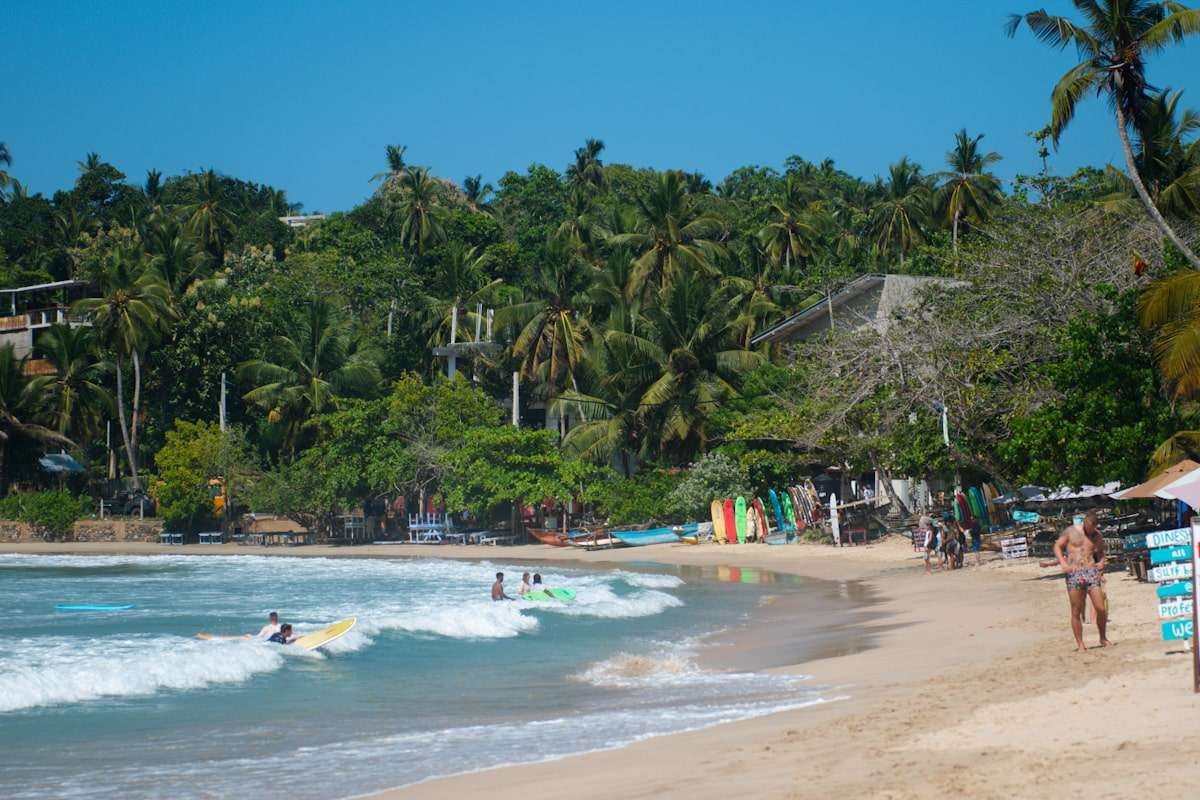 Disclaimer: This post contains affiliate links. If you decide to make a verified purchase through the links in this post I will earn a small commission. This will be at no extra cost to you. Thank you
Go on a Safari Trip
To visit Sri Lanka and not go on a safari would be an absolute criminal offense. It is the perfect opportunity to see some of Sri Lanka's finest wildlife, including elephants, crocodiles, water buffalos, and if you're super lucky, even leopards!
Sri Lanka has over 20 national parks and some of the best parks for safaris are listed below:
Yala National Park
Udawalawe National Park
Minneriya National Park
Wilpattu National Park
Wasgamuwa National Park
Gal Oya National Park
Kumana National Park
If you're struggling to choose which national park to visit, make a decision about what you really want to see. In both Yala and Wilpattu national parks, you'll have the highest chance of seeing leopards. In Minneriya National Park you'll have the highest chance of seeing large herds of elephants. It's almost a guarantee that you'll see elephants no matter what national park you choose, however, Minneriya has one of the largest populations of elephants in the country.
This is one of the best things to do in Sri Lanka so do not miss out!
Explore Nalanda Gedige
Explore the very centre of Sri Lanka with a visit to Nalanda Gedige. Nalanda Gedige is an ancient stone temple that, interestingly, combines both Hindu and Buddhist Architecture. The temple was built between the 8th and 11th centuries, but not too much is known about its history.
This is one of the most unique things to do in Sri Lanka so definitely worth a visit if you're looking to escape the usual tourist trail!
Ride The Ella to Kandy Train
Hailed as one of the most beautiful train rides in the world, the Ella to Kandy (or Kandy to Ella) train ride is one of the best things to do in Sri Lanka. The train journey meanders through some of Sri Lanka's most beautiful countryside, giving you a unique view of its local villages and famous tea plantations.

The train journey is around 6 hours long and it's one of the most social train journeys I've ever experienced, with strangers (both locals and travellers) chatting together and sharing stories. It's definitely a world away from what I'm used to in London.
Chill In Hiriketiya
Nestled on a small, leafy green bay in southern Sri Lanka, lies the magical surf town of Hiriketiya. Hiriketiya is one of the south coast's best-kept secrets, but the town is becoming increasingly popular, and for very good reason.
Whether you want to unwind with some yoga and meditation, learn how to surf, sip on some delicious coffee or simply want to party the night away, there is loads of fun to be had in Hiriketiya.

Hiriketiya was one of my favourite places in the country and is certainly one of the best things to do in Sri Lanka.
Admire The View At Liptons Seat
If something is recommended by a local, you know you HAVE to visit. Lipton's seat is located close to the famous city of Ella (about an hour away). The spot offers an incredible viewpoint over some of the most beautiful lush green tea plantations in the whole country. It's best to get here around mid-morning when the mountain mist has cleared.
And if you're thinking the name Lipton sounds familiar, yes this is the same Lipton from Lipton Ice Tea.
Surf In Ahangama
Ahangama is one of Sri Lanka's up-and-coming hipster surf towns with many a surf camp popping up among its dreamy coastline.
Whilst most people do come here to surf, there is so much more to Ahangama than the "gnarly waves". Whether you want to see the famous stilt fishermen of Sri Lanka, try out all of the incredible restaurants or visit the unique cinnamon island and watch how cinnamon gets produced, there will definitely be something for you to choose from.
Climb Pidurangala Rock
Pidurangala Rock is a stunning 360° viewpoint which offers jaw-dropping views of Sri Lanka's jungle lands as well as the very famous Sigiriya Lion's Rock. Whilst most people climb Sigiriya Lion's Rock, Pidurangala is the best one to climb to get awesome views of Sigiriya itself.If you want to witness a magical morning sunrise then make sure you Pidurangala Rock in the early morning!
Try Sri Lankan Cuisine
In my opinion, Sri Lankan food is some of the best of the best. One of my favourite things to do in Sri Lanka was devour all the amazing food options. From Dhals to Kottu Rotti, to the very unique Sri Lankan hopper, there is so much for you to try.
The best bit? Local Sri Lankan food is super budget-friendly. I found that you could get ridiculously big portions for as little as £2 (and sometimes cheaper).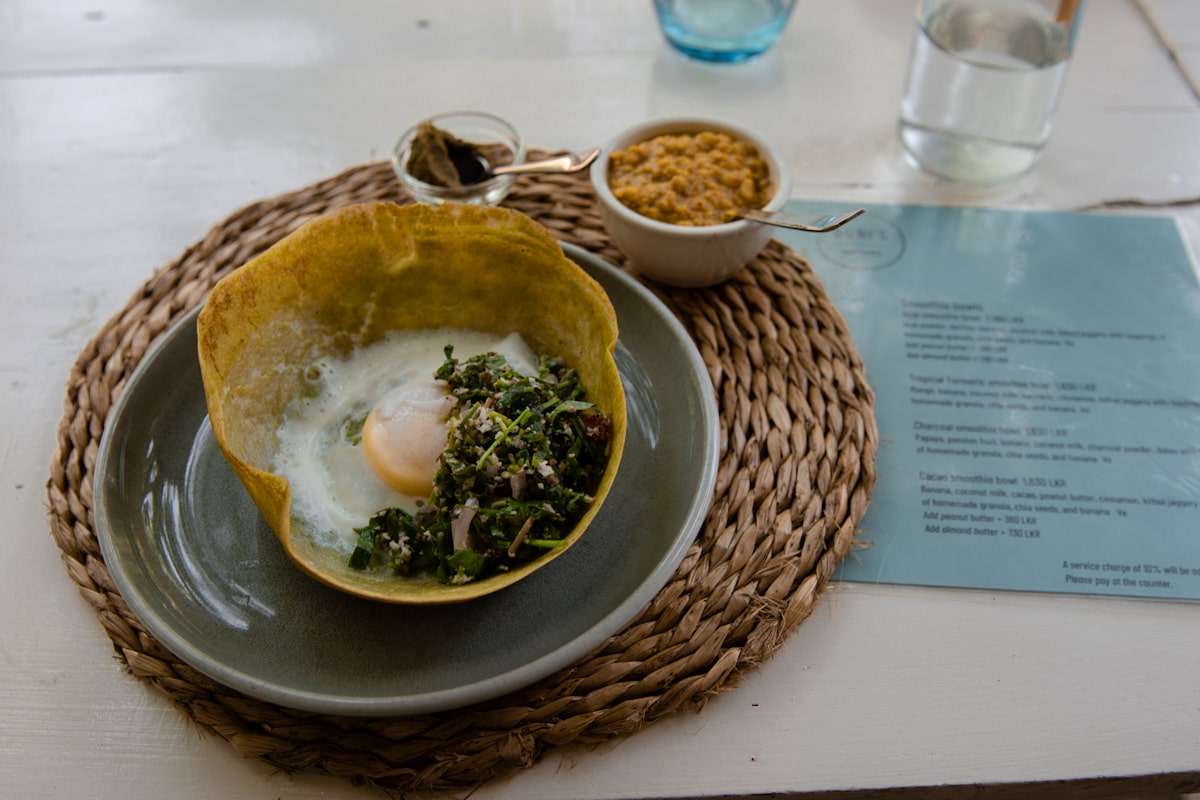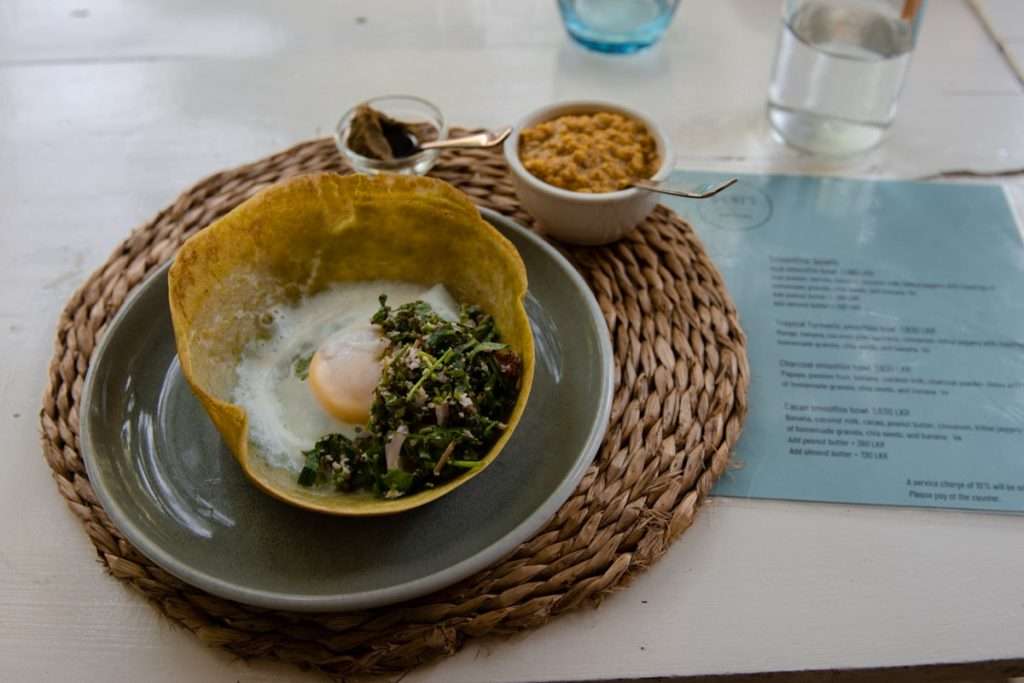 Windsurf In Kalpitiya
Kalpitiya is a small but stunning beach town located in the North-West of Sri Lanka. The North of the country is often skipped off the tourist route in favour of some of the more popular beach towns on the south coast. So, if you're looking for a quiet beach holiday, away from the crowds then Kalpitiya is a great option.
Kalpitiya is also the Kitesurfing capital of Sri Lanka and a great place to come if you're looking to learn the skill.
Visit Nilaveli Beach in Trincomalee
Nilaveli Beach is often referred to as the "Maldives of Sri Lanka" (well, they are neighbours after all). Nilaveli boasts clear blue waters, white sand and an extremely calm sea (which is a world away from the surf beaches you'll find on the south coast). A visit to Nilaveli is one of the best things to do in Sri Lanka if you are after a super relaxing and calming beach spot. If you're planning a trip here, please bear in mind that there isn't much else to do in this area.
Snorkel at Pigeon Island
Just off the coast of Nilaveli lies Pigeon Island. Pigeon Island is the best place in Sri Lanka to go either snorkelling or Scuba Diving. Whilst Sri Lanka probably isn't the first country you think of when you think about diving, you'll be surprised at what you might find in the clear waters around Pigeon Island. Expect to see colourful corals, parrotfish, turtles, rays, and even reef sharks!
Visit Arugam Bay
When the monsoon season on the south coast begins (around May/June time) tourists flock to the beautiful Arugam Bay on Sri Lanka's east coast. During the Months of May to October, Arguam Bay boasts a dry and hot climate. This is also when the east coast surf season officially begins (If you're a surfer there is literally no bad time to visit Sri Lanka).
BUT, Arugam Bay isn't just for surfers. It's super close to Yala National Park for those who want to go on a safari, there are also lots of local monasteries and temples to visit as well as some super cool hikes such as Elephants Rock (which is one of the best sunset spots in Arugam Bay).
Explore the town of Ella
A Visit to Ella is one of the best things to do in Sri Lanka. This is where you will get to explore the best parts of Sri Lanka's lush green mountain region and get those hiking boots on! Make sure to visit the famous Nine Arch Bridge, hike Little Adam's Peak and Ella Rock and visit some of the famous Tea Plantations.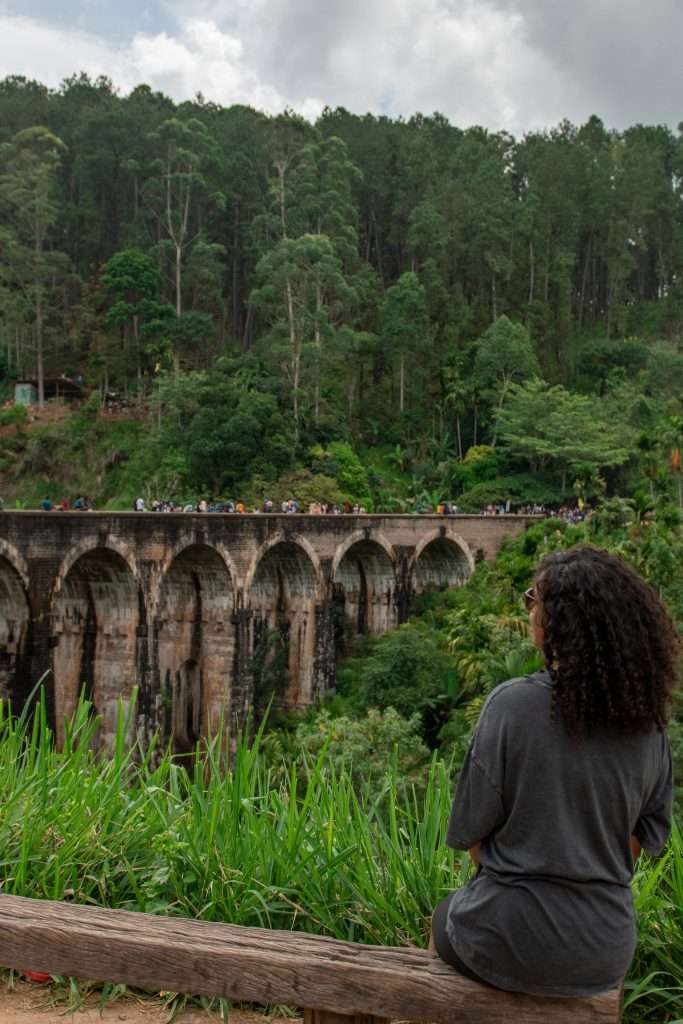 Visit A Tea Plantation
Tea is one of Sri Lanka's most famous and most important exports. You'll find most of Sri Lanka's Tea plantations are located in Sri Lanka's Southern Hill Country (Near Ella and Nuwariya Ella). Most Tea plantations will offer you a chance to walk through the bright green fields followed by a tea-tasting session.
Some of the best plantations to visit are:
Pedro Tea Estate
Halpewatte Tea Factory
Dambatenne Tea Estate
This is one of the best things to do in Sri Lanka to help support the local tea pickers.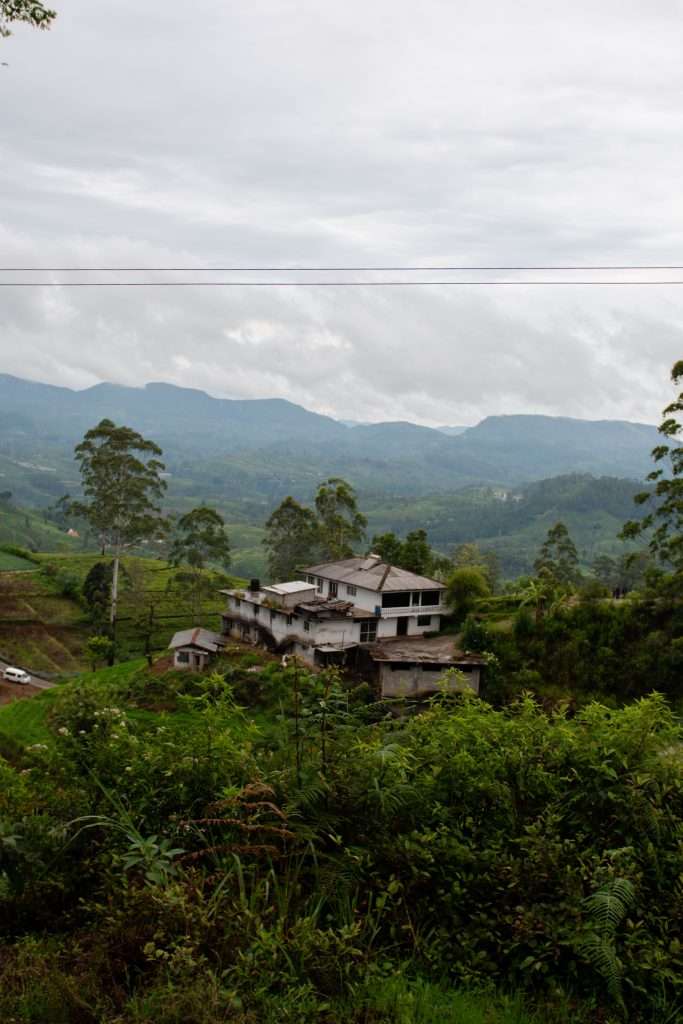 Explore Nuwariya Ella
Known as "Little England" Nuwariya Ella is one of the main towns in Sri Lanka that has kept its British-style Architecture since the country was first colonised many years ago. Whilst some of the shops and houses may look strangely British, the landscape is arguably far more impressive than what you might find in Britain. Expect to see lush green tea plantations and an abundance of cascading waterfalls!
If you visit Nuwariya Ella just remember to pack a coat. It can get freezing up here.
Swim with Turtles
You can find 5 different turtles swimming around the shores of Sri Lanka including Hawksbills and Leatherback turtles. It's super common to see Turtles in Sri Lanka (probably just as common as seeing an elephant) but some of the best places to swim with turtles are:
Hikkaduwa
Trincomalee/Pigeon Island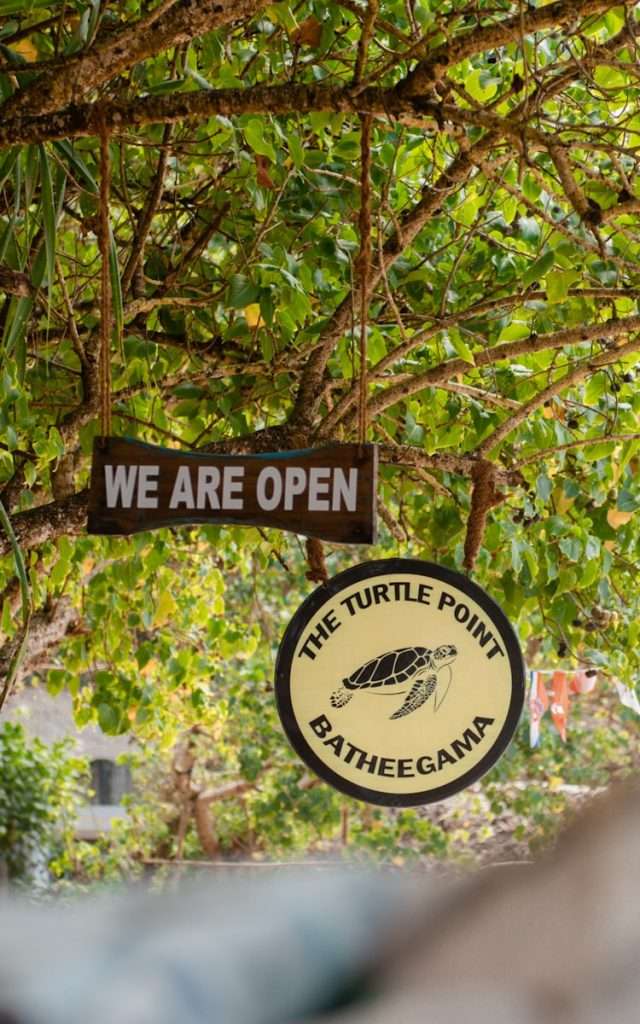 The Best time to visit
Sri Lanka has two main seasons; Dry and Monsoon. Luckily Sri Lanka has two separate dry and monsoon seasons. This means there isn't really a "bad" time to visit Sri Lanka. The dry season for the South/West runs from November to May and the dry season for the North/East runs from May to October.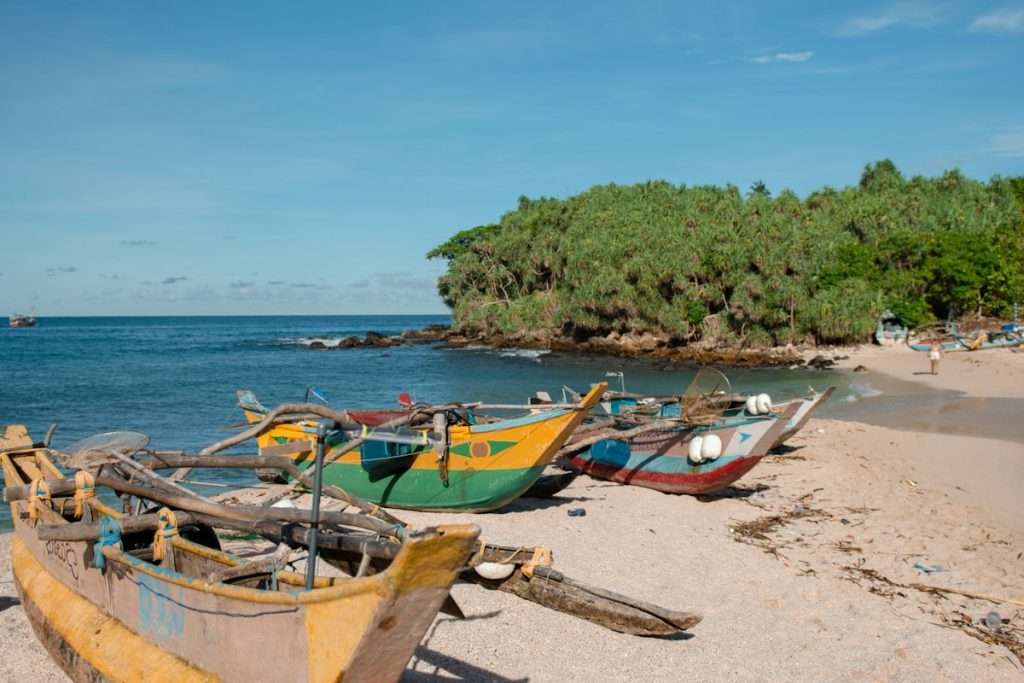 Happy Exploring
There is lots more to do in Sri Lanka than I've listed in the post, however, I hope this post gives you the inspiration you need to plan your Sri Lanka Itinerary.  If you have any more questions about anything discussed in this blog post, please feel free to reach out!

Looking for more Sri Lanka inspiration? Check out my other Sri Lanka Guides.