The warm glow of the sun hitting your face, the smell of coconuts in the air, the echos of reggae music trailing through the streets and a smiling local headed towards you with a big glass of rum punch. You have just arrived on the beautiful island of Barbados and you're excited about the journey ahead.
Whilst most people associate a trip to the Caribbean with days spent sunbathing under a palm tree, a trip to Barbados can offer so much more. From surfing on the fierce waves of the east coast to understanding more about the rich Bajan culture. Barbados has something for the luxury lover, the adventure seeker and the culture vulture.
Over the last few years, I've had quite a love affair with the Caribbean visiting 4 different Islands and 3 different Caribbean coasts along Central America. Each time I visit, I fall more and more in love with this part of the world Visiting Barbados was no different.
There are so many amazing things to do in Barbados and it's truly an island that has it all. With jaw-dropping beaches, chilled-out vibes, a vibrant atmosphere, delicious food and incredibly friendly locals, there is no doubt that you'll have an awesome time on this stunning island.
So, What are the best things to do in Barbados? Read on below to find out
Disclaimer: This post contains affiliate links. If you decide to make a verified purchase through the links in this post I will earn a small commission. This will be at no extra cost to you. Thank you
The best things to do in Barbados
Oistins Fish Fry
I can guarantee that on every "best things to do in Barbados" list you'll find Fridays at Oistins Fish Fry on there (and for very good reason). On a Friday night, Oistins Fish market comes alive.

You can find delicious fresh fish being cooked on many a BBQ, rum punch in abundance and Reggae and Dancehall tunes being blasted through the market. The atmosphere is truly electric and all of these elements combine to make this a super fun evening for all the family.

Whilst Oistins is open every day, the Friday night party is not to be missed as this is one of the best things to do in Barbados.
Richard Haynes Boardwalk
Located in the south of the island, in Christchurch, you'll find the Richard Haynes Boardwalk. Built back in 2013, the boardwalk is a fairly new tourist attraction in Barbados. Take a leisurely stroll along the boardwalk and soak up the sights and sounds of the sea. OR, dip your toes into the one or two small beaches you'll uncover along this path.

There are plenty of bars and restaurants along the boardwalk, so you can also stop for a drink and admire the view. The best places to visit along the boardwalk are Blakeys, Chill Cafe Bar and Grill, Tapas, Naru and Baby Doll
And, for the fitness fanatics among us, this a great place to go for a run with a view too!
Catamaran Cruise around the Island
One of the best things to do in Barbados is to book a catamaran cruise around the island. Not only is it a great way to see the island but it's also a fantastic opportunity to swim with the famous Bajan Turtles and maybe even spot some dolphins.
The best thing about Catamaran Cruises in Barbados is that most companies only cater for a small number of people on board. You'll often find that boats allow for no more than 10-12 people per trip. This makes for the most perfect intimate setting.
I highly recommend the luxury sunset cruise with Silvermoon Barbados. The service was topnotch; they kept the food and drinks flowing, the music playing and the staff were REALLY accommodating to my young nieces and nephews.
Make sure to book a cruise as far in advance as possible. With the small group numbers, you'll find that tickets sell out very quickly!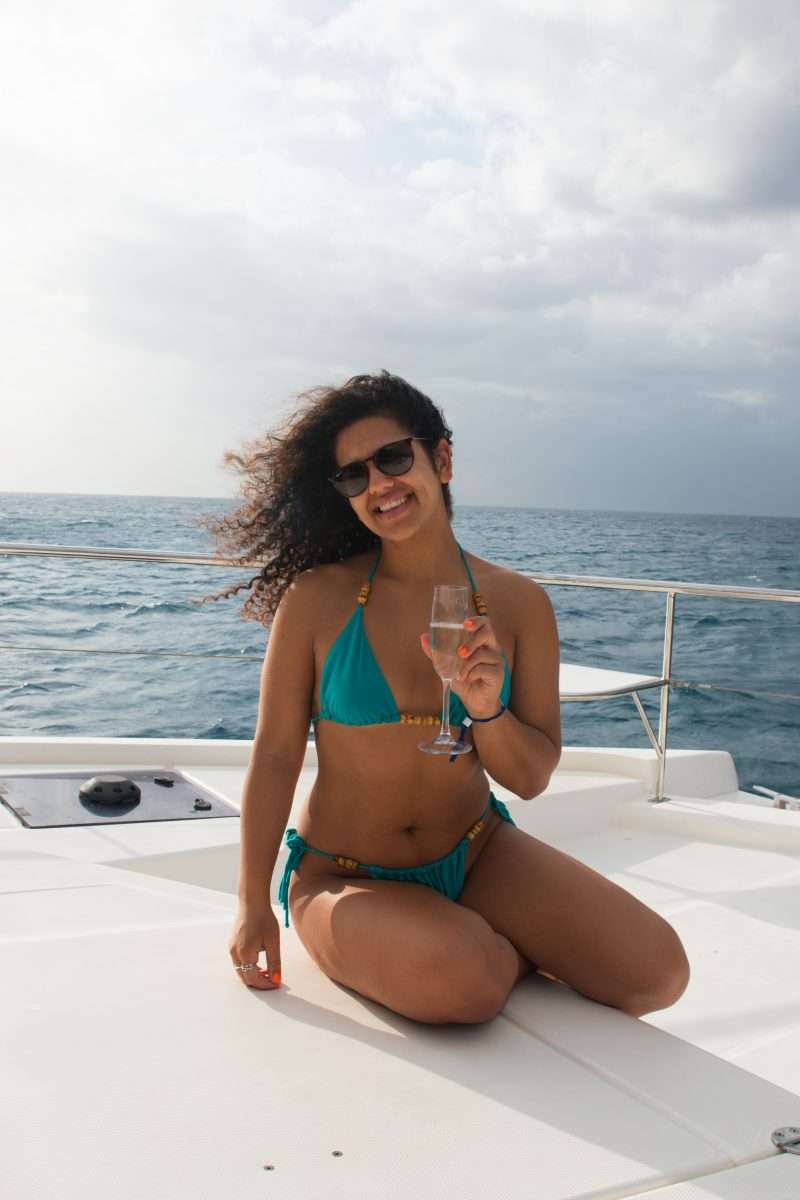 Mount Gay Rum Tour
It would be criminal to come to the birthplace of Mount Gay rum and not book on to a rum tour. On the tour you will learn all about how this special spirit came to life, discover how the rum is made and sample some of the amazing rums they have on offer
Worthing Square Food Garden
Unlike Oistins, Worthing Square is a lesser-known food market in Barbados. Here you'll find 20 unique street food canteens and pop-up food trucks. From Jamaican delicacies to Venezuelan treats, you are sure to uncover all of the vibrant flavours of the Caribbean. Worthing Square is open for both lunch and dinner. So, if you are after a more low-key alternative to Oistins then Worthing square is the spot for you.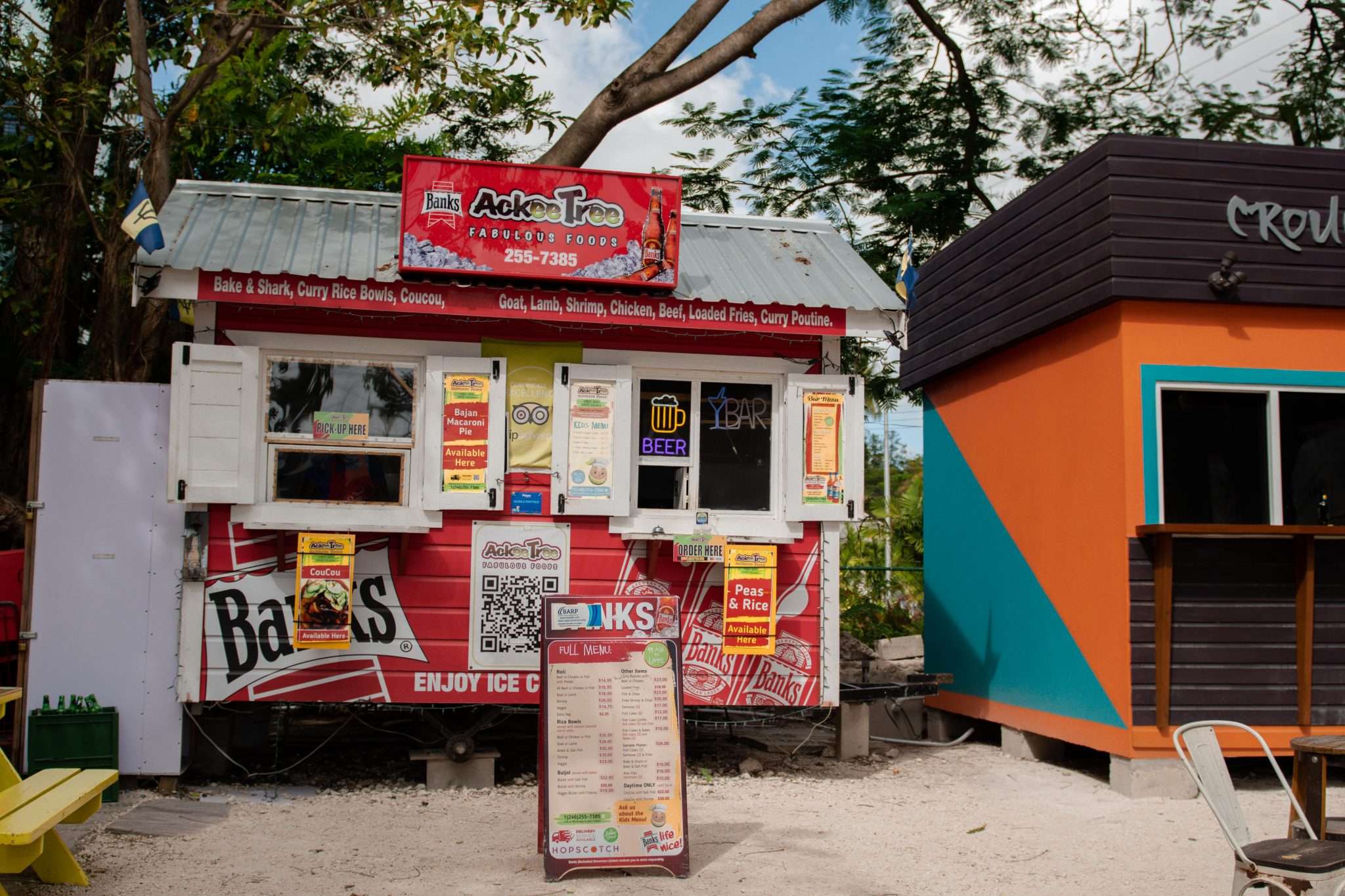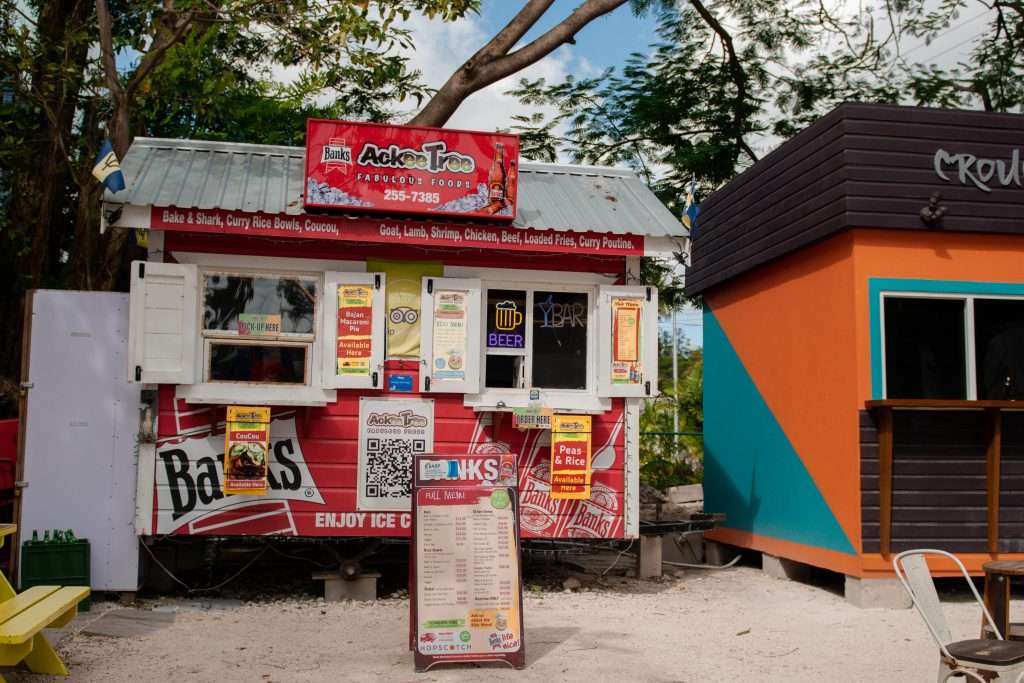 Admire The Racehorses at Pebbles Beach
Visiting the racehorses at Pebbles Beach is the most magical sunrise activity. Every morning between 5-7:30 trainers walk the horses from the famous Garrison Savannah racetrack over to Pebbles beach for their daily wash and swim.
Small crowds of tourists gather each morning to witness this magnificent spectacle, and some of the braver ones even get into the water to get a snap with these majestic creatures. This was one of my favourite things to do in Barbados, so make sure you don't skip this one off the itinerary.
Explore the capital, Bridgetown
No trip to Barbados would be complete without exploring the capital city. Wonder through the streets admiring the architecture, browse through some of the many shops and take a walk along the constitution river.

After some exploring, you can head to The Boat Yard for some nice refreshing drinks and beautiful beach views.
Sunset Dinner at Sea Shed
Want to try some of the best nachos in the world? Then make sure you book a reservation at Seashed. It's not just the nachos that are amazing- the whole menu is filled to the brim with mouthwateringly good food! Seashed has a "Sea to Slate" ethos meaning that all their food is fresh and of the highest quality. The tuna tacos and grilled lobster tail are a must for all seafood lovers.
At Sea Shed you are guaranteed, great food, chilled-out vibes and stunning views. Whilst Sea Shed is also open for lunch, I'd highly recommend coming just before sunset to enjoy your dinner and drinks with the most glorious sunset views.
Thunder Bay beach bar at Reed's Bay
Thunder Bay beach bar was my favourite spot of my whole Barbados trip. I just happened to stumble across this place when I was going for a walk, and it was STUNNING. I was honestly shocked that this place didn't come up at all when I was researching the best things to do in Barbados.
Thunder Bay beach bar is a small but mighty beach shack located at Reed's bay on the island's west side. Here you can find super cheap drinks, yummy bbq food and great music. To top that all off Reeds Bay beach is jaw-droppingly beautiful. The water is calm and the beach is in pristine condition.
Lunch at Lone Star
Lone Star might be one of the most expensive restaurants in all of Barbados, but that's for a very good reason. The food is of the finest quality and the service is 5-star.

Like Sea Shed this is open for both lunch and dinner, but I recommend coming here for Sunset to have yet another dinner with amazing views.
Watch the sunset
No matter where you are situated on the island you'll be able to witness some of the most spectacular sunsets. Make sure you take the time to head to the beach of an evening and watch the sun dip below the horizon with a cocktail (or mocktail) in hand. During my trip to Barbados, I was lucky enough to see one of the best sunsets of my life, so this is certainly one of the best things to do in Barbados.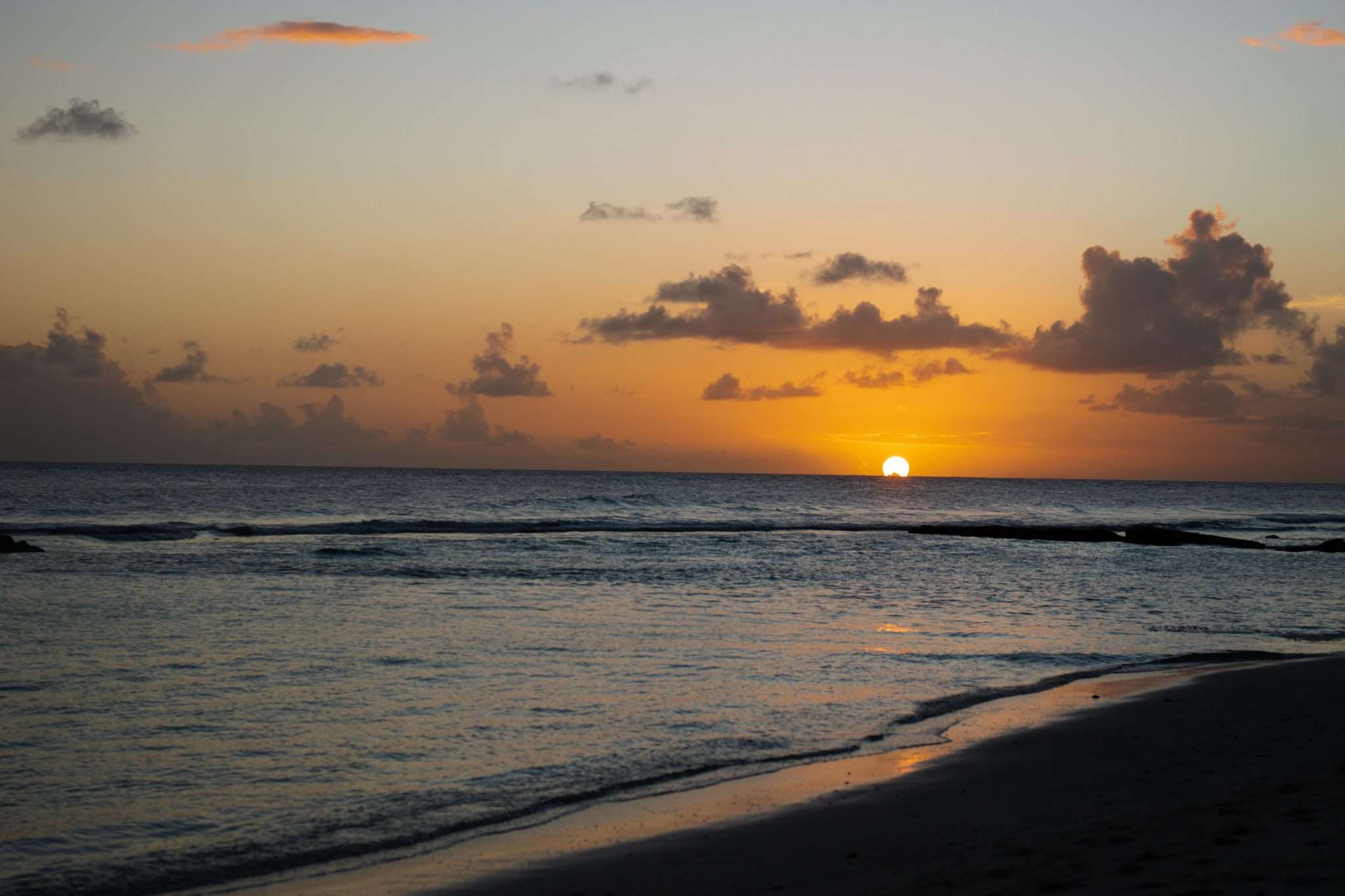 Bottom Bay
Famous for its palm-tree-studded bay and picturesque views, Bottom Bay is one of the most popular beaches on the island. You'll find Bottom Bay on the South-East side of the island. Beaches on this side of the island are for sunbathing only, the waves here can be pretty fierce so swimming is advised against.
Relax
Make sure you make time to relax whilst you are here. It can definitely be tempting to try and pack your itinerary with all of the best things to do in Barbados. But there's a lot to be said for just chilling on a hammock at one of the many beautiful beaches with a good book and a drink in hand.
Happy Exploring
I hope you have a wonderful time exploring all that Barbados has to offer. If you can only pick a handful of things to do from this list then I would recommend not skipping the following:
Catamaran Cruise around the island
Watching the racehorses and Pebbles Beach
Sunset dinner at Seashed
Relaxing at Thunder Bay Beach Bar.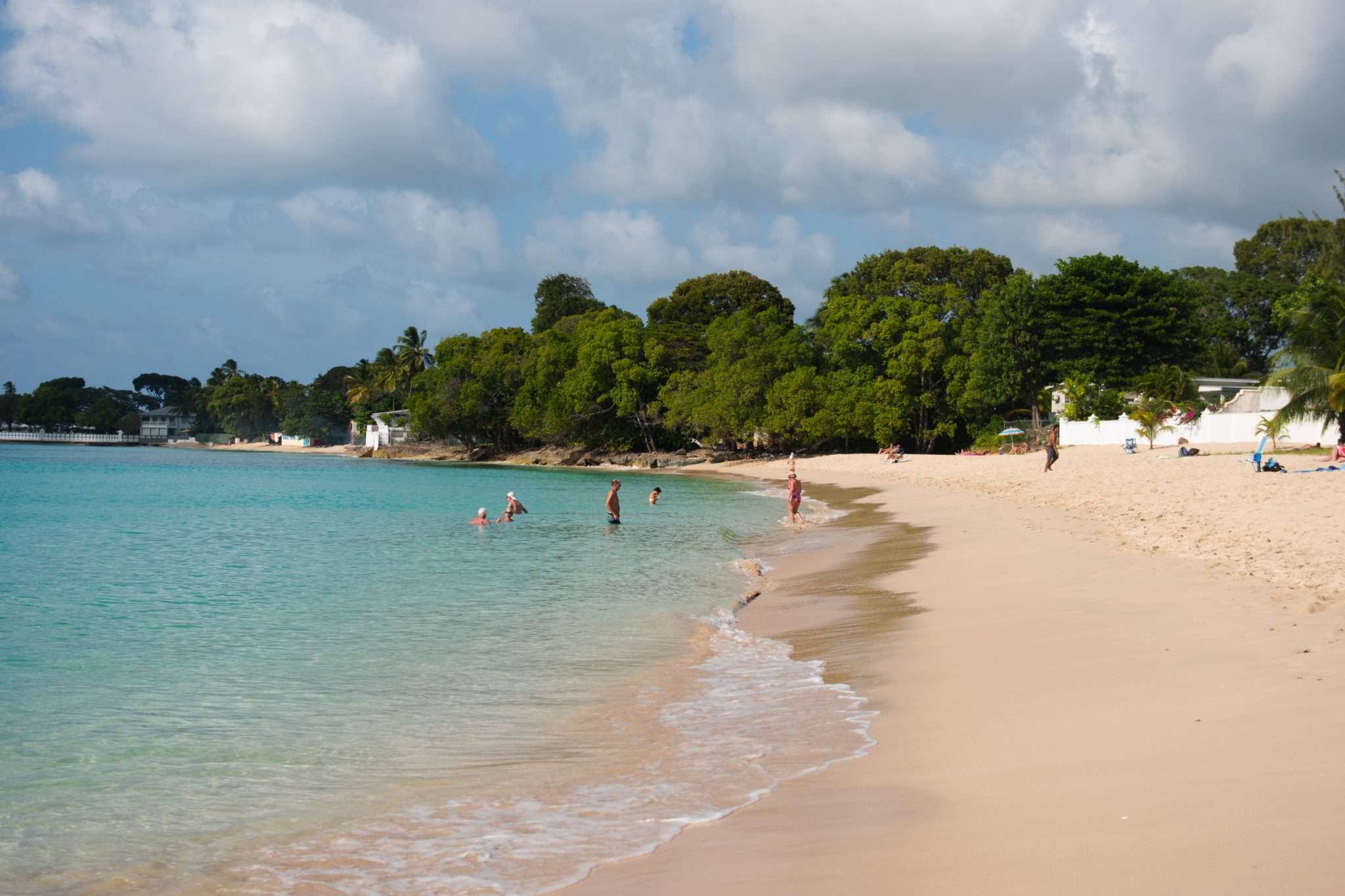 If you have any more questions about anything discussed in this blog post, please feel free to reach out! Looking for more Caribbean holiday inspiration? Why don't you check out my Caribbean Guides here