Situated on a small remote island off the coast of El Nido in the Philippines lies the stunning Isla Experience. Isla Experience is a sustainable and eco-friendly glamping experience located on Darocotan Island.
Home to crystal clear waters, blinding white sand and an abundance of marine life, it's a surprise that Darocotan Island and Isla Experience is still one of The Philippines' best-kept secrets.
It's not just the jaw-dropping location that makes a visit to Isla Experience worthwhile, but its sustainability efforts and its commitment to give back to local communities that make it all the more special.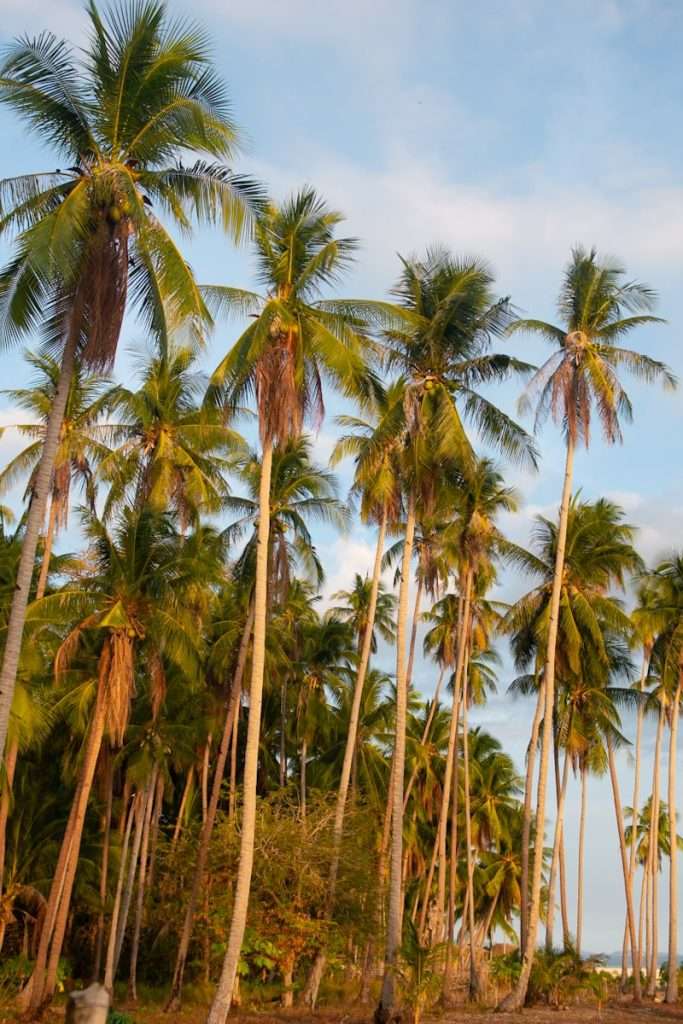 After spending a magical 3 days and 2 nights at Isla Experience it was clear that no one wanted to leave Darocotan Island and the mini-community we had formed at Isla Experience in such a short space of time.
Isla Experience offers paradise, fun and community all at very affordable prices so do not miss this place off your Philippines itinerary.

So what do you need to know about a unique glamping stay at Isla Experience? Read on below to find out!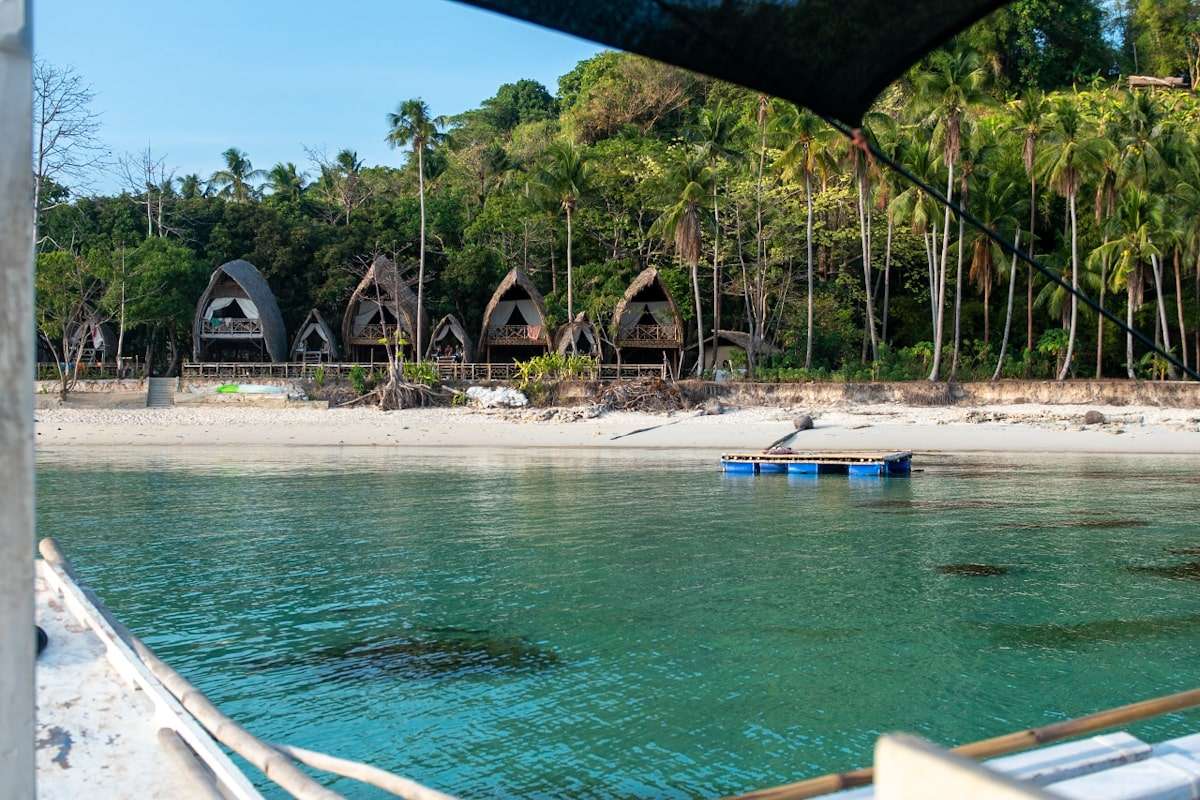 Disclaimer: This post contains affiliate links. If you decide to make a verified purchase through the links in this post I will earn a small commission. This will be at no extra cost to you. Thank you 🙂
Where is Isla Experience Located?
Isla Experience is located on Darocotan Island, just a 50-minute drive from the famous tourist town of El Nido, followed by a painless 10-15 minute boat journey to the island.
How to get to Isla Experience?
To get to Isla Experience you will need to get from El Nido to the Teneguiban port.
Shuttle or Private Taxi
You can book a shared shuttle through Isla Experience for 650PHP. This leaves El Nido at 1 p.m. every day and you will need to make your way to the pickup spot, which is usually El Nido bus station.
Alternatively, you can book a private taxi should the 1 p.m. pick-up time not work for you. Again, if you need help scheduling this, the folks at Isla Experience will be on hand to help.
✈️ ⛴️NEED TO BOOK A BUS, PLANE, OR TRAIN WHILST IN THE PHILIPPINES?

💻🎟️CHECK OUT YOUR OPTIONS ON 12GOASIA.COM
Moped/Bike
If you have rented your own bike then you can make the journey to Teneguiban Port by yourself. You will have to park your bike at Teneguiban Barangay Hall and walk to the pier from there. This should take you no more than 10 minutes.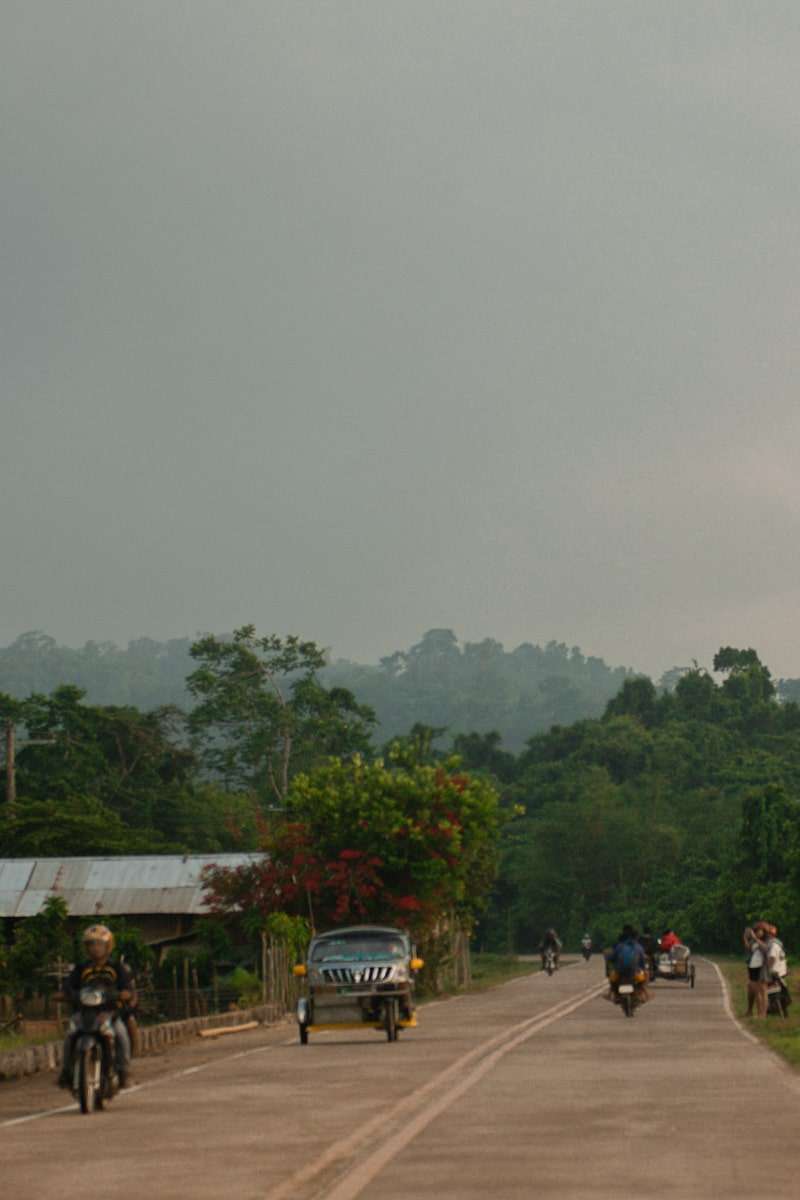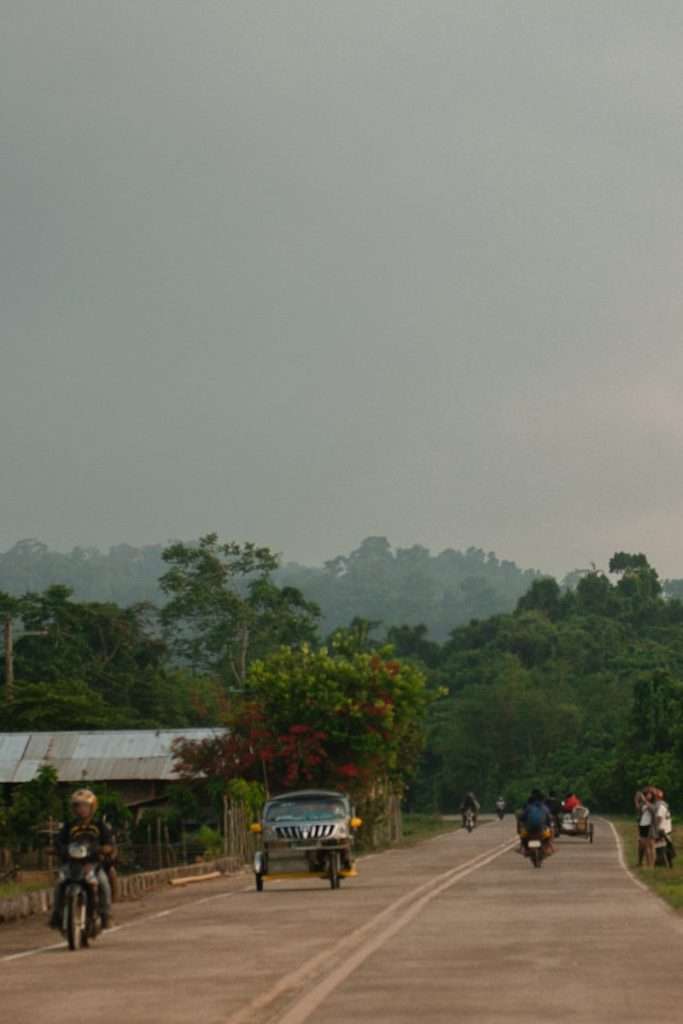 Catching the boat
Once you have reached the Teneguiban port you will then need to catch the boat taxi over to the island. The daily boat schedule is listed below.
Boat Times
To Darocotan Island
Trip 1: 10:00am
Trip 2: 12:00pm
Trip 3: 14:00pm
Trip 4: 17:00pm
To Teneguiban port
Trip 1: 9:00am
Trip 2: 11:00am
Trip 3: 13.30pm
Trip 4: 16:00pm
The boat to and from the island is free of charge.
Looking for more Philippines Inspo? Check out my guides here
What is the Accommodation like at Isla Experience?
Isla Experience is perfectly sized and they never usually have more than 30 guests onsite at any one time giving it that cosy, social and community feel.

Rooms at Isla Experience are all bamboo huts on stilts that overlook the stunning turquoise waters of Darocotan Island.

Rooms
Huts come in two sizes:
Large:
Sleeps 2 people (double bed)
Balcony with ocean view
Fan
Electricity
Extra Large:
Sleeps 3-4 people (1 double + 2 single beds)
Balcony with ocean view
Fan
Electricity
Toilets and Showers
With Isla Experience being an eco-friendly and sustainable project, huts do not come with private toilet facilities. There are 2 shower and toilet blocks on the property which are cleaned and maintained regularly throughout the day.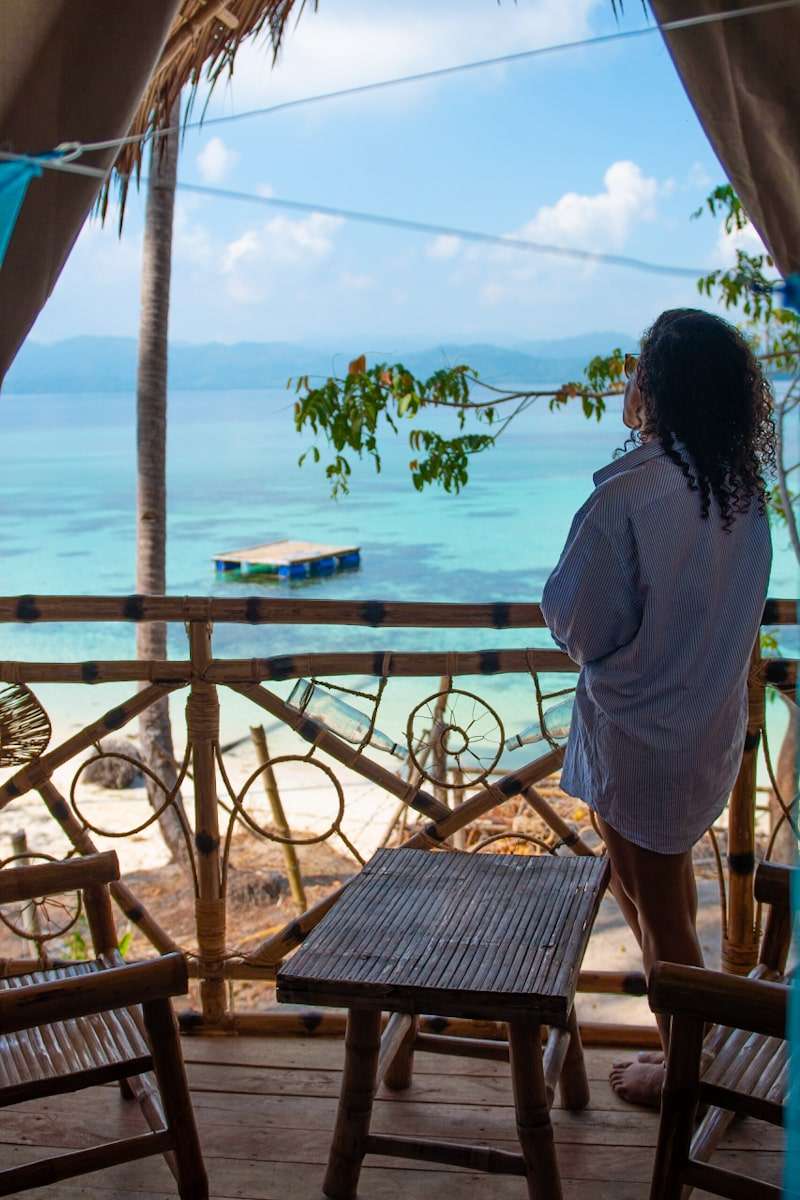 What facilities and activities do they have at Isla Experience?
Hammocks
Isla Experience is the perfect place to come if you're looking to relax and recharge. With that, they have lots of hammocks and comfortable seating located around the property. These are perfect for reading a book or getting in a cheeky midday nap.
🤳🌎 NEED DATA WHILST YOU'RE ABROAD? WHY NOT DOWNLOAD AN ESIM.

➡️➡️ Avoid roaming fees, and have peace of mind that you have internet access when WiFi isn't available.
Snorkelling
Snorkelling is one of the main activities on Darocotan Island. Thankfully Isla Experience provides guests with free snorkelling gear should you want to indulge in the activity. What is even cooler about snorkelling on the island is that they even have a shipwreck located not too far from the shore. This is a great place to spot some marine life.
Village Tours
Darocotan Island isn't just a tourist island. It is home to a small community of locals. Volunteers at Isla Experience run daily village tours so you can meet and interact with some of the local community, and maybe buy something from their small shops to help support them.
Mini Farm
Isla Experience has a small family of pigs, chickens and ducks which you can visit in their enclosure.
Floating Pontoon
The pontoon was one of my favourite spots at Isla Experience. Located just a short paddle from shore, the floating pontoon is a great place for a bit of sunbathing or a catch-up with friends/other guests.

I had a dry bag on me during my time on the island, so I would regularly pop my Kindle in there and paddle to the pontoon and do a spot of reading from there for an hour or so. It was an absolutely perfect way to spend the afternoon.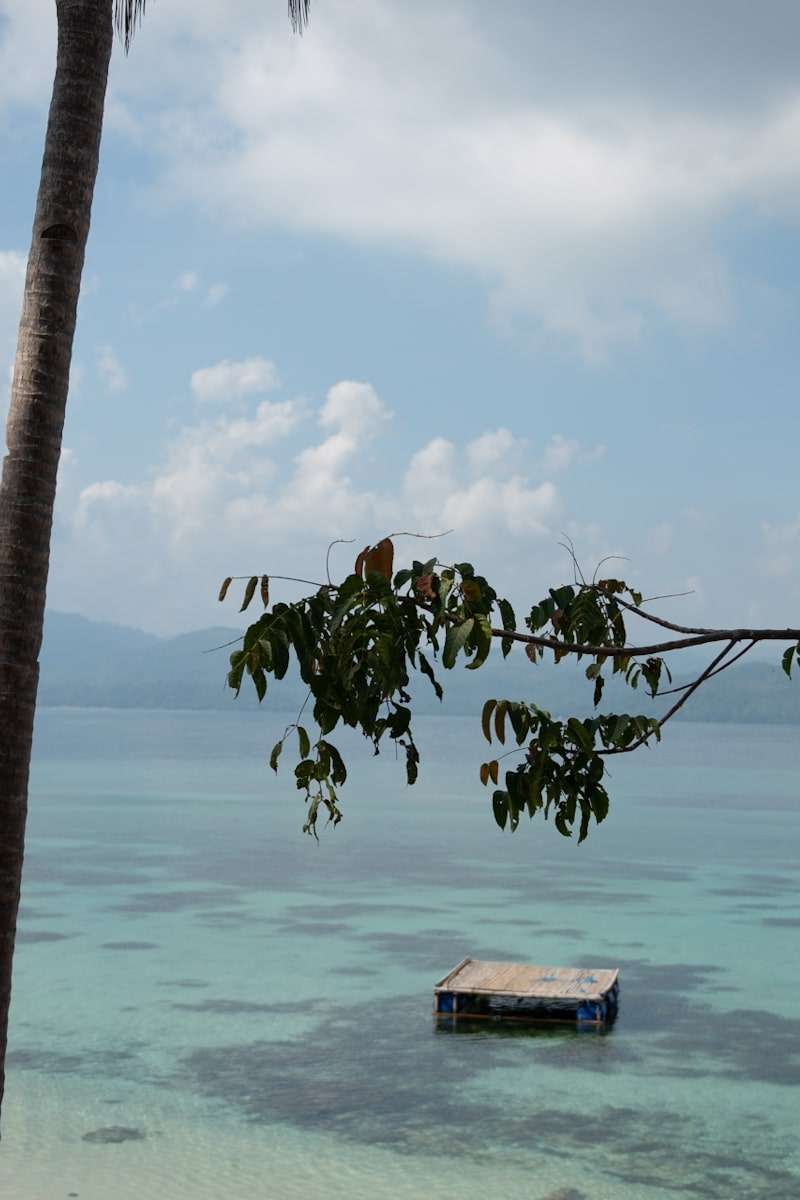 Pig Bathing
Fancy getting involved with washing the pigs? Well, you can do just that. Every day in the afternoon the pigs are set free from their enclosure to go and have a quick bath in the sea. You can get involved with washing them.
Do this with your own caution though, you will see that beautiful turquoise water, turn brown very, very quickly!
Paddleboarding
You can rent a paddleboard for just 250php and explore the island in a different way. If you plan on paddleboarding around the whole island make sure to first check with staff that the water conditions are ok.
Beach Bonfire
Every few evenings the team will throw a beach bonfire after dinner. This a great time to have a few drinks and get to know your fellow islanders a little better.
Are there onsite restaurants and bars at Isla Experience?
Food
Food is served in a communal/buffet format for all meals (breakfast, lunch and dinner) Therefore you cannot pick and choose what you want to eat off a menu. However, all the food is delicious and caters to both vegans and vegetarians. All meals are made with local and fresh ingredients.
Not only is the food incredible, but the meal times serve as another opportunity to interact with the other guests staying at Isla Experience.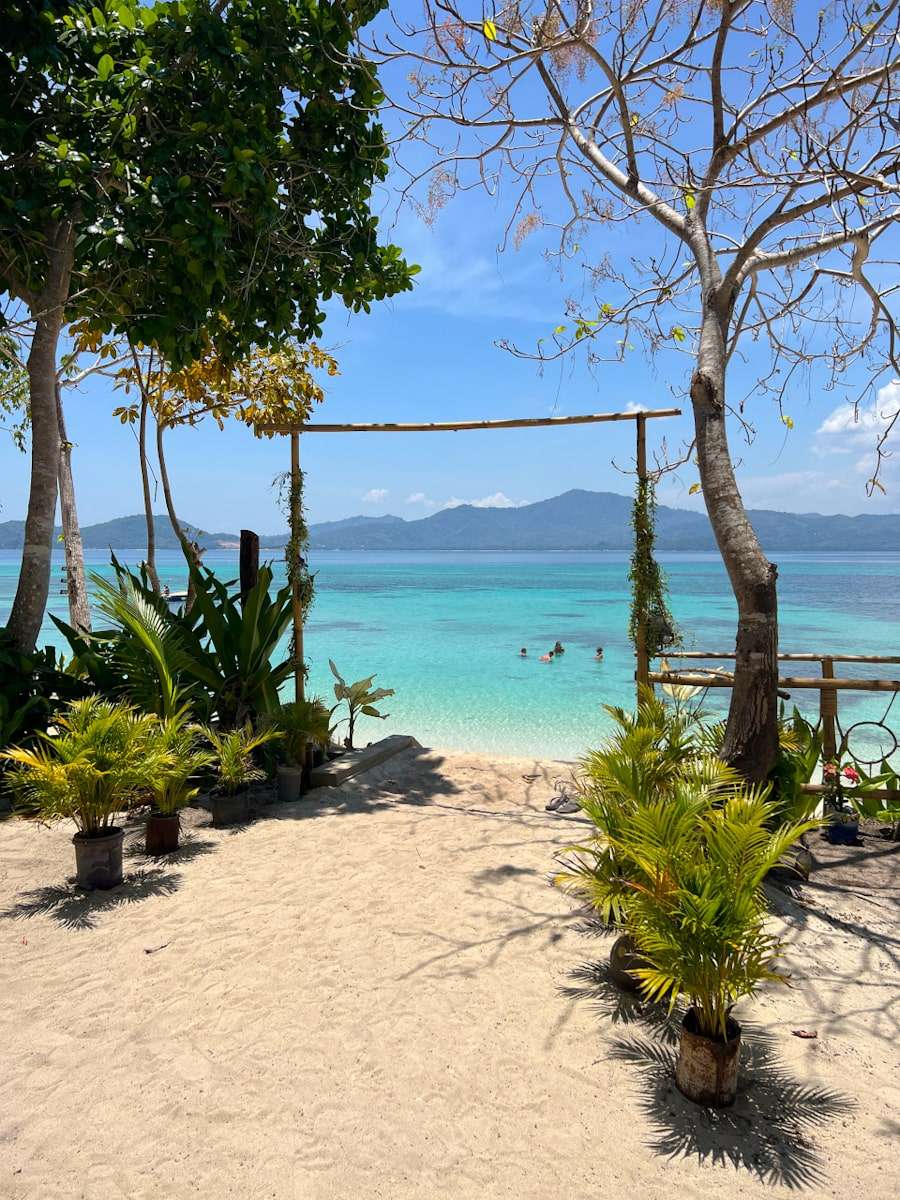 Drinks
They have a small onsite tiki bar which is open for most of the day. Here you can get soft drinks as well as beer and cocktails. If you are feeling peckish outside of the meal times, you can also order some additional snacks from here too.
Please note that food and drink are not included in the price of your stay. The staff will keep a tab for you and you will be charged upon checkout.
When is the best time to stay at Isla Experience?
To make the most of your stay at Isla Experience it is best to visit between the months of November and May during the dry season.
What are the pros and cons of staying at Isla Experience?
Pros
Incredible paradise views
Great place to recharge
A sense of community is built between the guests (strangers become friends)
Off the traditional Philippines tourist trail
Friendly staff and locals
Sustainable and eco-friendly
Giving back to the community
Cons
Personally, I do not believe that there are any cons to staying at Isla Experience. However, if you are someone who likes luxuries such as a private bathroom, a steaming hot shower and/or front doors on your hotel rooms, then this might not be the best for you.
My personal review of Isla Experience
My personal experience with Isla Experience was incredible from start to finish.
As soon we we stepped on the boat over to the island I knew we were in for a great time. The staff who manned the boat were super friendly and got us extremely excited for our stay.
As we arrived on the island we were greeted by yet more friendly staff who offered us a drink. We were then given an introduction to the island, and a guided tour and were then shown to our rooms.
The room was absolutely stunning and my favourite part had to be the balcony overlooking the ocean.
Once we settled in we then headed back down to enjoy the beach to enjoy a dip in the sea. Within minutes we were chatting to some other guests having that classic backpacker conversation about where we were from and where we had just been.
We then had more people join us and It was at this point I knew the Isla Experience was going to be special. Everyone was super friendly and we felt quickly integrated into the island group.
I know I've spent a lot of this post talking about getting to know the other guests, but aside from the picturesque views it really is the best part about staying here.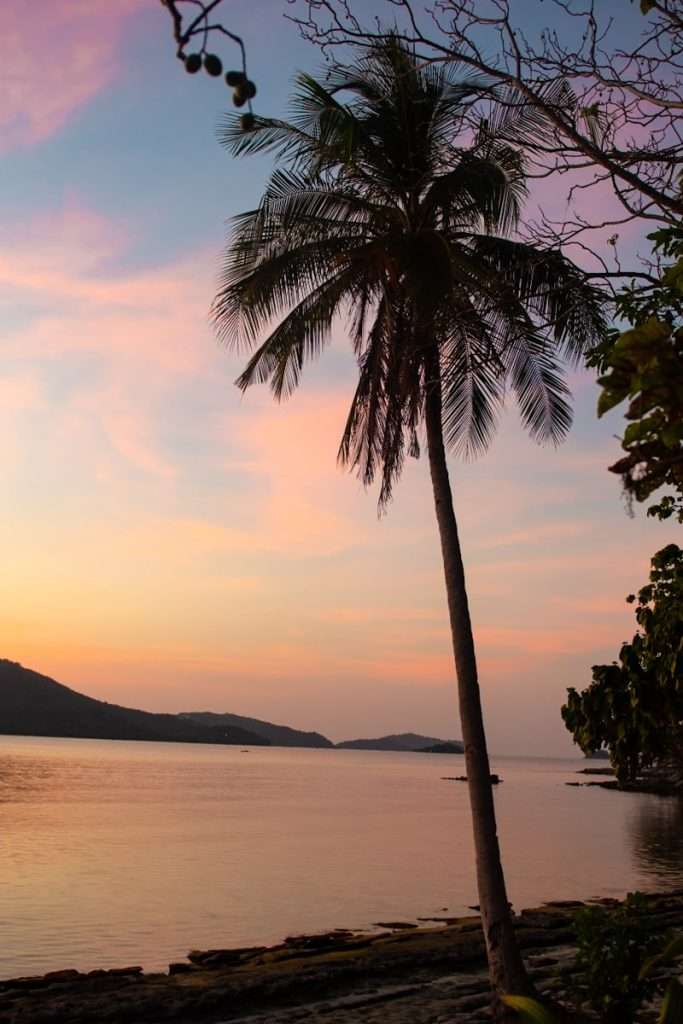 We spent most of our time on the island in a state of pure relaxation. Days were spent reading books in hammocks, going for dips in the sea, searching for marine life and taking part in some of the activities that Isla Experience put on such as the village tour.
In the evenings we would all head down to the communal area where nightly events were put on. Whilst I was there they had both a karaoke night and a beach bonfire. Both of which were super fun, and something that almost everyone got involved in.
I also have to give a special mention to the food. We did not have one bad meal during our time on the island and there were a whole host of options to cater to vegans and vegetarians.
Would I stay at Isla Experience again?
Yes! After travelling on and off for around 10 years I can confidently say that Isla Experience is one of the best places I've ever stayed.
I would happily go back in a heartbeat and if I ever go back to the Philippines I will definitely be booking another stay here!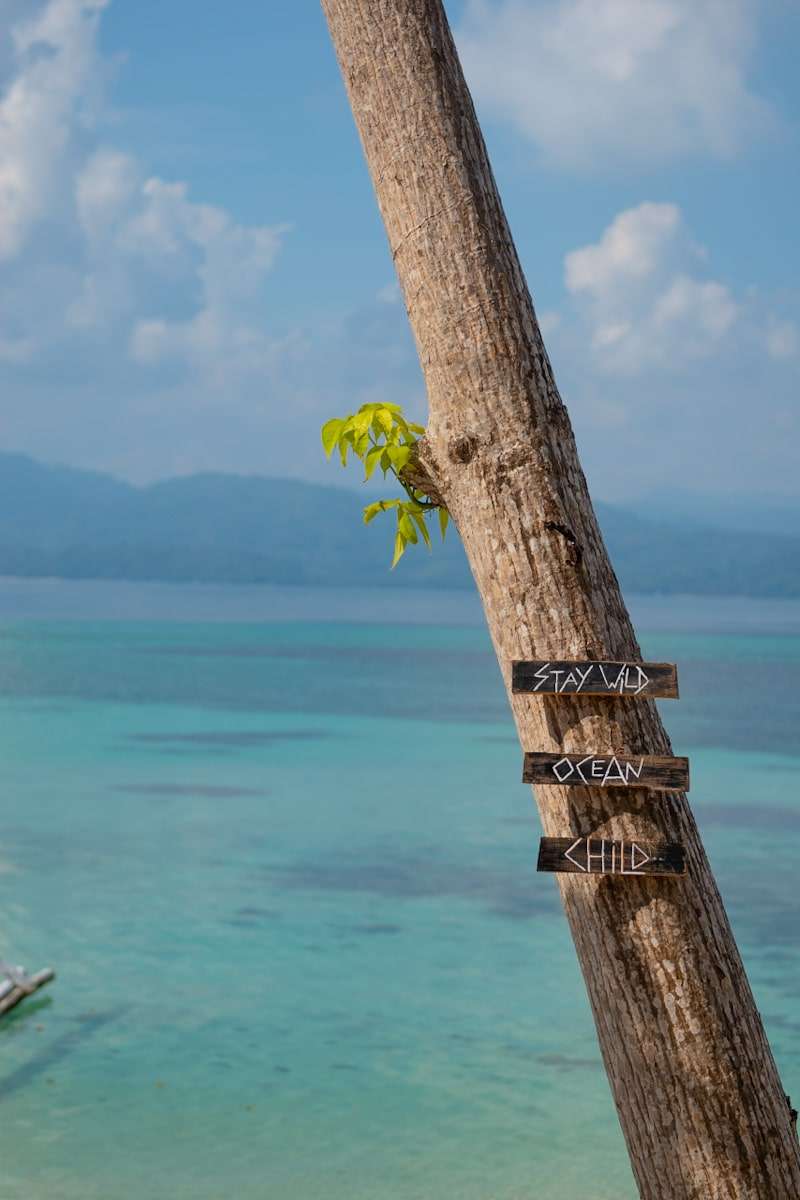 Tips for staying at Isla Experience
Plan Ahead
Make sure that you plan your journey around the boat schedule. One thing I learnt about booking bus travel in the Philippines is that if a journey says it's going to take 5 hours, it's probably going to take 6 or 7.
Ensure that you leave enough wiggle room between your journeys to account for any kind of delays.
Make sure to bring enough cash
There are no ATMs on the island, and they do not accept cards so make sure to bring enough cash for the duration of your stay.
If like me, you manage to overspend on your budget, you should be able to do a Paypal transfer. However, I would not rely on that and would bring more cash with you than you expect to spend.
Disconnect to reconnect
Whilst there is WI-FI in the communal area (albeit rather patchy) I would highly recommend turning your phone on aeroplane mode. This way you get to spend more of your time getting to know the other guests and reconnecting with nature.
Happy Glamping
I hope this post helped in informing your decision as to whether you would like to book a glamping experience at Isla Experience. If you have any questions please do not hesitate to ask.