Bruges, Belgium is a quaint and picturesque city located in the north of the country (and, yes it's also the set of that popular Colin Farrell film, In Bruges). The city of Bruges is rather small, but don't let it fool you, the city is packed full of charm and fun things to do.
With colourful buildings, cobbled roads, streets lined with gorgeous flowers, gothic architecture and modest canals meandering through the city, a trip here will leave you feeling like you've been transported into a real-life fairy tale.
Over the last 5 years, I have visited over 20 European cities and can honestly say Bruges ticks all the boxes for a perfect European city getaway; beautiful scenery, interesting culture and incredible food. I love that the city is so small, it means that you can experience all of the fun things to do in Bruges in just 1-2 days.

If experiencing a real-life fairy tale location, and eating incredible food sounds like your cup of tea, then read on. In this post i'll go through all of the top things to do in Bruges to ensure that you have the perfect weekend getaway.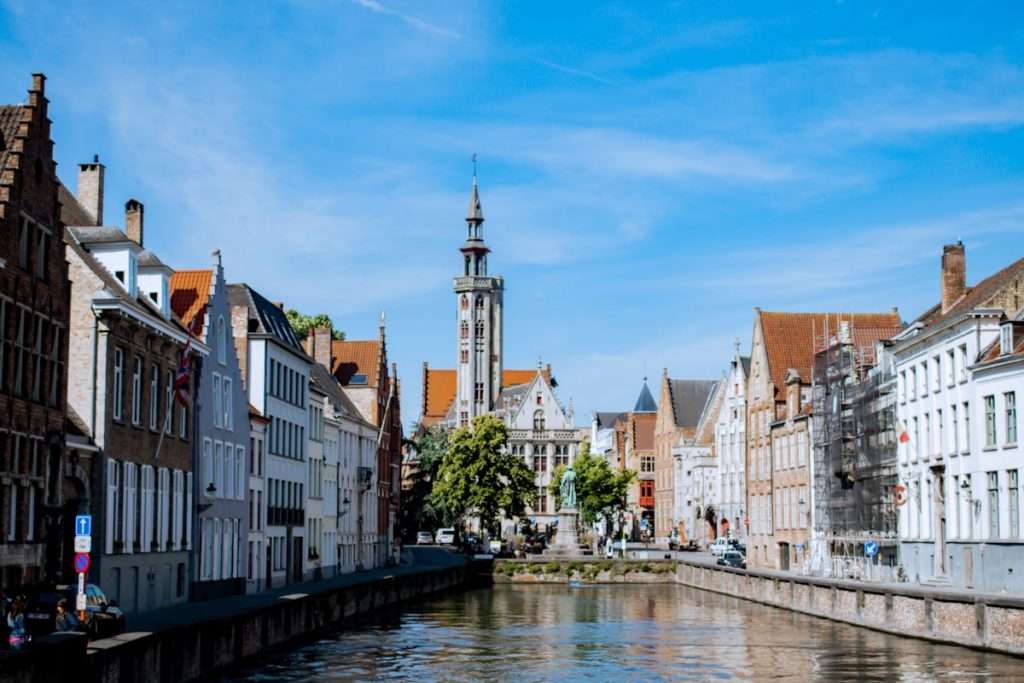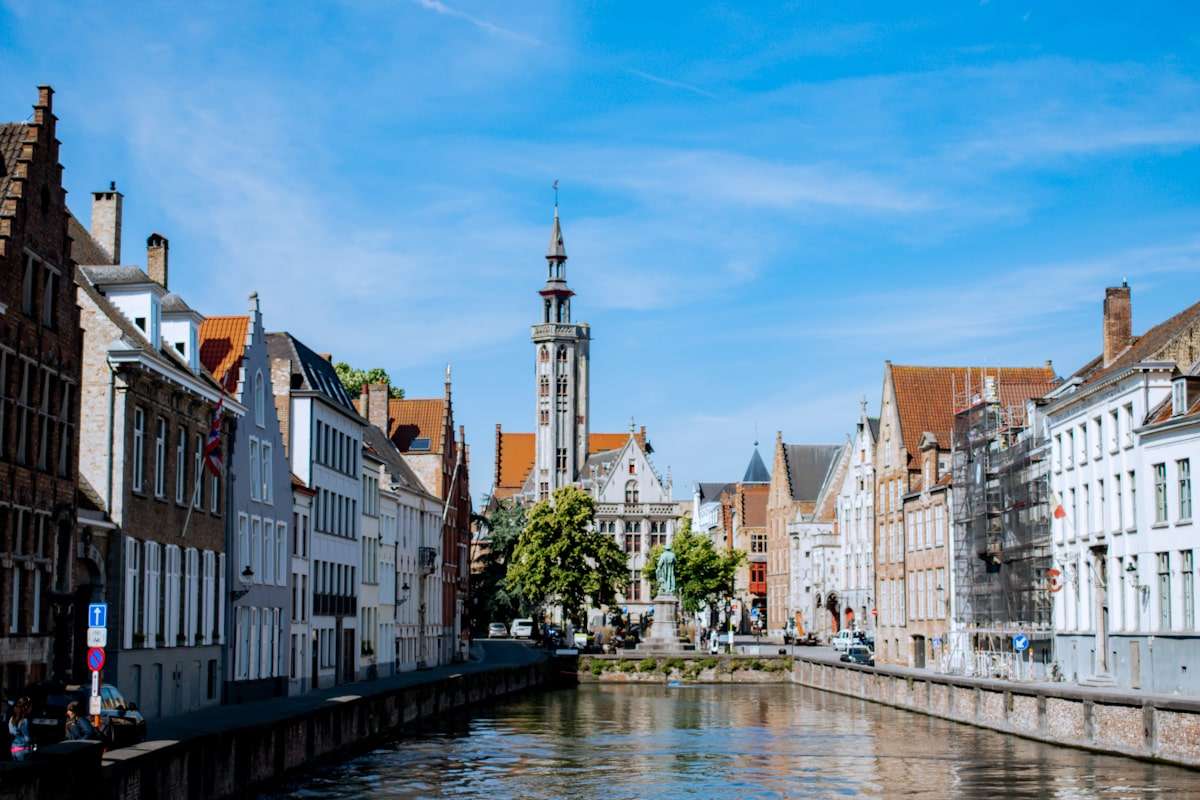 Disclaimer: This post contains affiliate links. If you decide to make a verified purchase through the links in this post I will earn a small commission. This will be at no extra cost to you. Thank you 🙂
14 Fun Things to Do in Bruges
1) Climb up the Belfry Tower (Belfry of Bruges)
Chances are, wherever you are in Bruges you'll be able to see this beautiful tower standing proud in the city skyline. The Belfry is a medieval bell tower in the heart of the city square. It once served as an observation deck to spot incoming danger and was also home to a treasury. These days the Belfry tower serves as one of Bruges tourist's hot spots.

Climbing the 366 steps up the narrow spiral staircase will give you unparalleled birds-eye views of the city. The entrance fee to the tower is between €12-14 for adults and free for children under the age of 6. This is definitely one of the best things to do in Bruges for first-timers and was my personal favourite.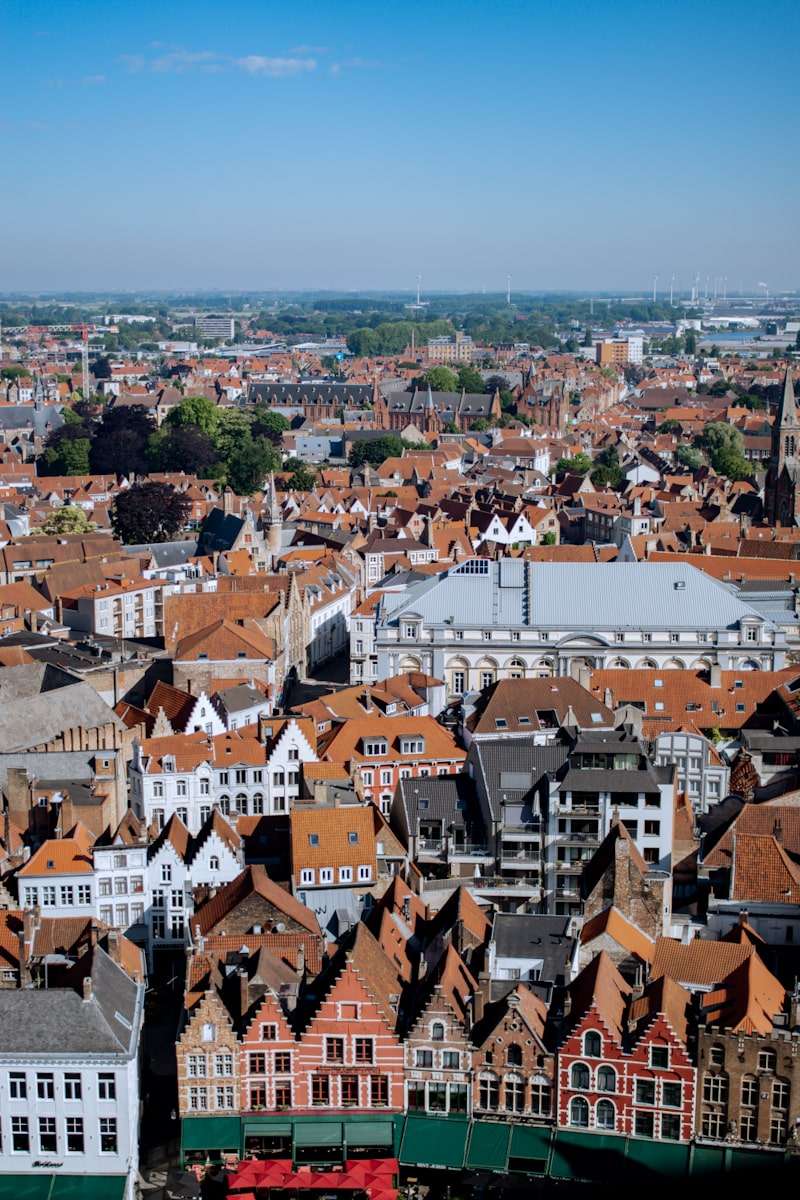 2) Explore Burg Square
Burg Square is located just off the main Markt square. It is home to the city hall and boasts yet another display of impressive Gothic Architecture. Here you will not only find the Basilica of the Holy Blood, a church that dates back to the 12th century and is home to a relic of the Holy Blood. But you will also find Liberty palace, a decadent and impressive building from the 17th century. Burg square is the perfect place to admire Bruges' historic architecture.
3) Wander through the Markt
The Markt is home to both the Bruges town hall and the Belfry tower. The Markt is Bruges' main square and is the lively hub of the city. Not only do bars and restaurants line the square, but it's also another incredible place to admire some of the stunning Bruges architecture, On your trip to Bruges, you will notice horses and carts trotting through the city. The Markt is where you can catch one of these and see the city from a different perspective.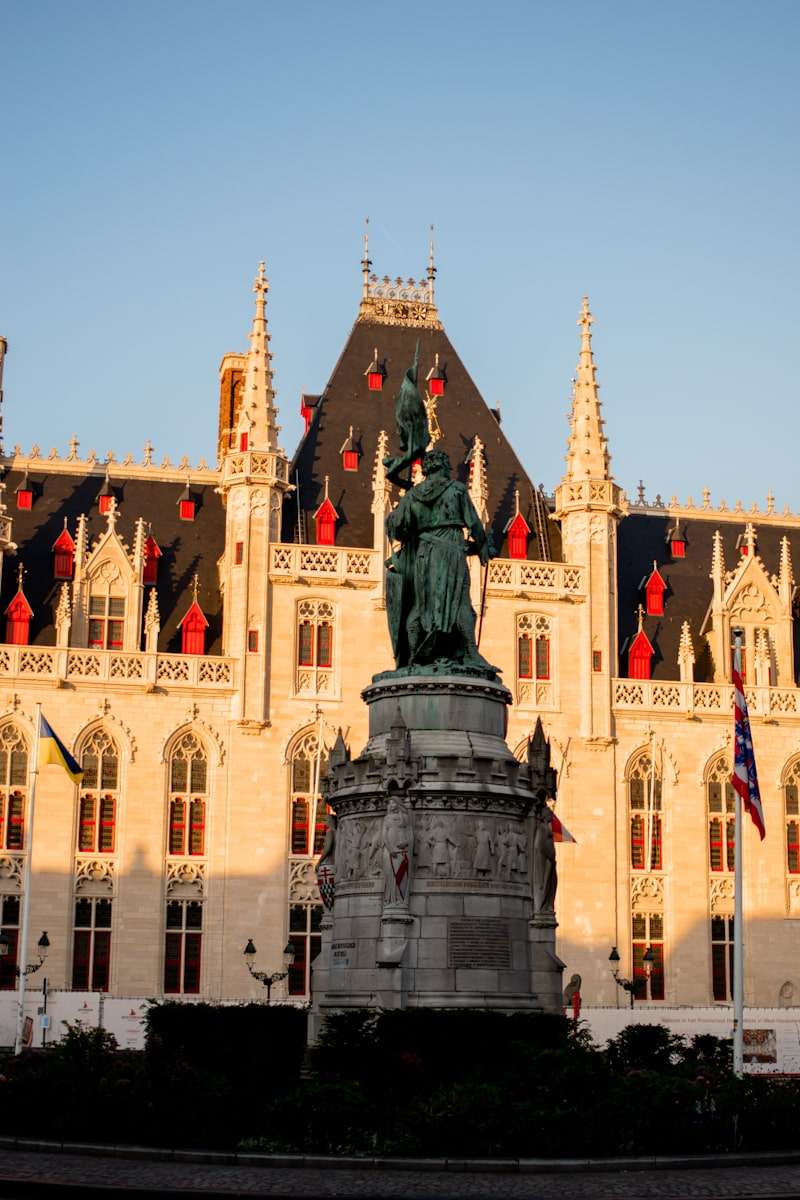 4) Enjoy the Bruges food and drinks scene
For such a small city, Bruges has managed to pack in a host of incredible bars and restaurants to satisfy any palette. From fries covered in mayonnaise to Michelin star dining, and of course, Belgian beers and breweries galore, you certainly will not be leaving this city hungry or thirsty. Do not leave Bruges without trying mussels, waffles and some cherry beer!

Here are some of the best bars and restaurants you can visit in Bruges:
Den Gouden Harynck
2BE Beer Wall
Le Trappiste
That's Toast
Poules Moules
House of Waffles
De Gastro
Bieratelier
't Brugs Beertje
5) Hop on a Canal Tour
Hop in a boat and cruise through the city. In my opinion, this is an unmissable Bruges activity. You'll sail under beautiful bridges and get access to secret corners of Bruges not accessible by foot. There are five landing stages in the city from which you can catch the boat, you'll find the busiest one at the Rozenhoedkaai.

The boat tours last 30-minutes and you'll be taken to some of the most stunning spots in Bruges, complete with detailed descriptions from your captain about the places you visit. Tickets for €12 for adults, €7 for children between 3-11, and free for children under 3. Alternatively, you can combine a boat trip and a walking tour which you can purchase here.
6) Visit one of Bruges many Museums
If you want to get informed on the history of Bruges, admire some Flemish and Belgian art, or even learn about why Belgium is famous for its fries, then a trip to a museum will be one of the fun things to do in Bruges for you to do.

Here is a list of some of the museums you can visit:
7) Indulge in some of the finest Belgian Chocolates
It would be truly criminal to visit Belgium and not try some of their sweet chocolate treats (unless of course, you don't like chocolate, then we can let you off). You will find a heap of chocolate shops dotted throughout the city, especially along the Wollestraat. However, our favourite shop was Chocolatier Dumon a family-run business, which can be found in two different locations within Bruges. Make sure to pick up a 15-chocolate selection box for €8.50.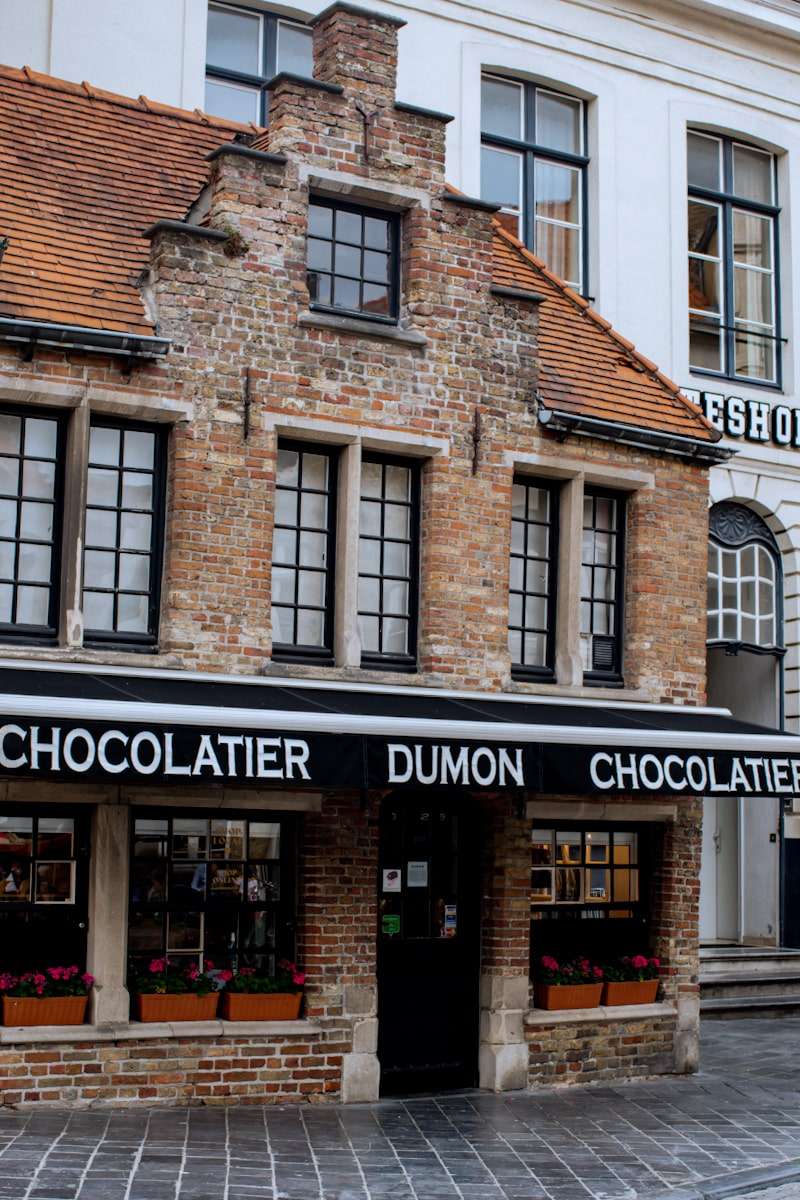 8) Have a drink by the Canal
If you're visiting Bruges in the summer then having a drink along the river is one of the most fun things to do. Pick one of the bars located along the Predikherenrei (Punta Est was our personal fave) , order your favourite drink and watch the world go by with the sun shining on your face. Perfect.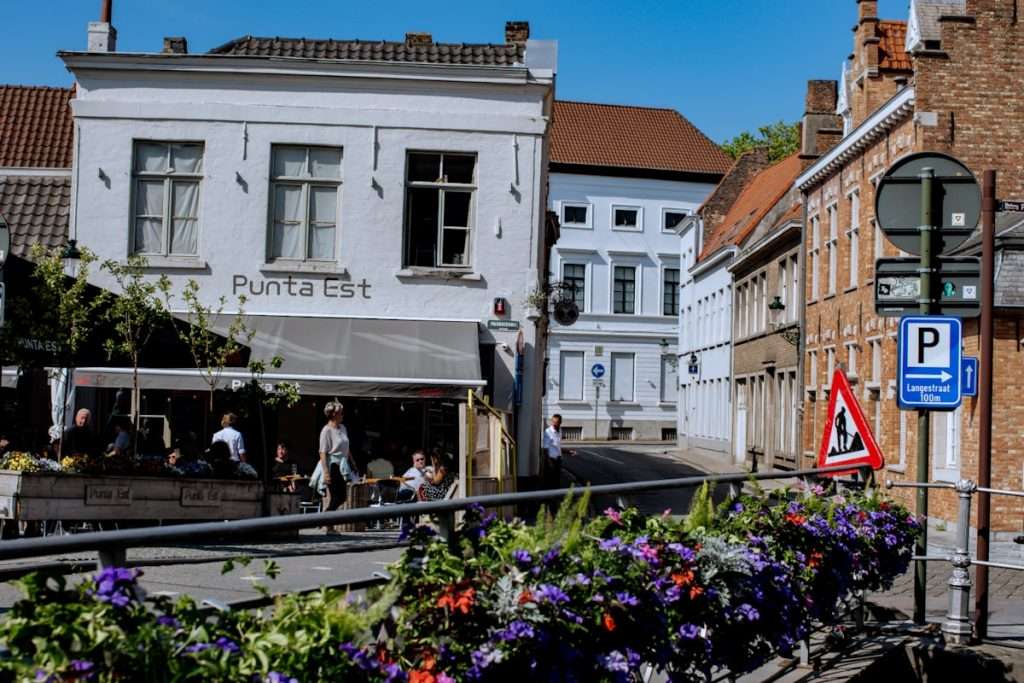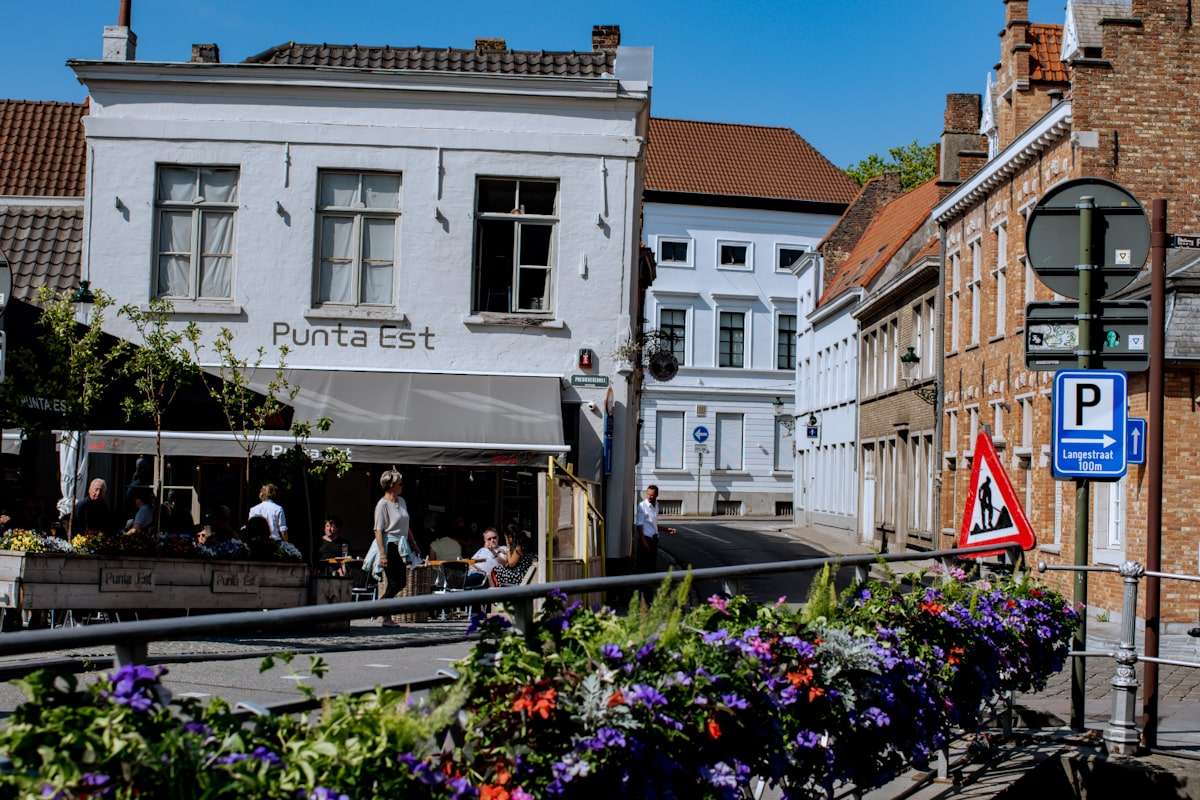 9) Visit the In Bruges filming locations
As if the name wasn't already a big giveaway, Bruges was the set of the popular Colin Farrell film, In Bruges. And if you are a big movie buff, then this will be one of the most fun things to do in Bruges for you. Luckily, a lot of these spots are places I have already mentioned in this post, so you can kill two birds with one stone.

Popular In Bruges filming locations:
Minnewater Park
Belfry of Bruges
The Rozenhoedkaai
Relais Bourgondisch Cruyce Hotel
Gruuthusemuseum
Basilica of the Holy Blood
Burg Square
10) Minnewater Park
Minnewater park and the lake is a stunning nature spot located in the heart of Bruges, and a great place to come and relax with a picnic, sit down with a good book, or do a spot of people watching. Legend has it that Minnewater is named after a young girl, Minna, who ran into the forest to be with her true love.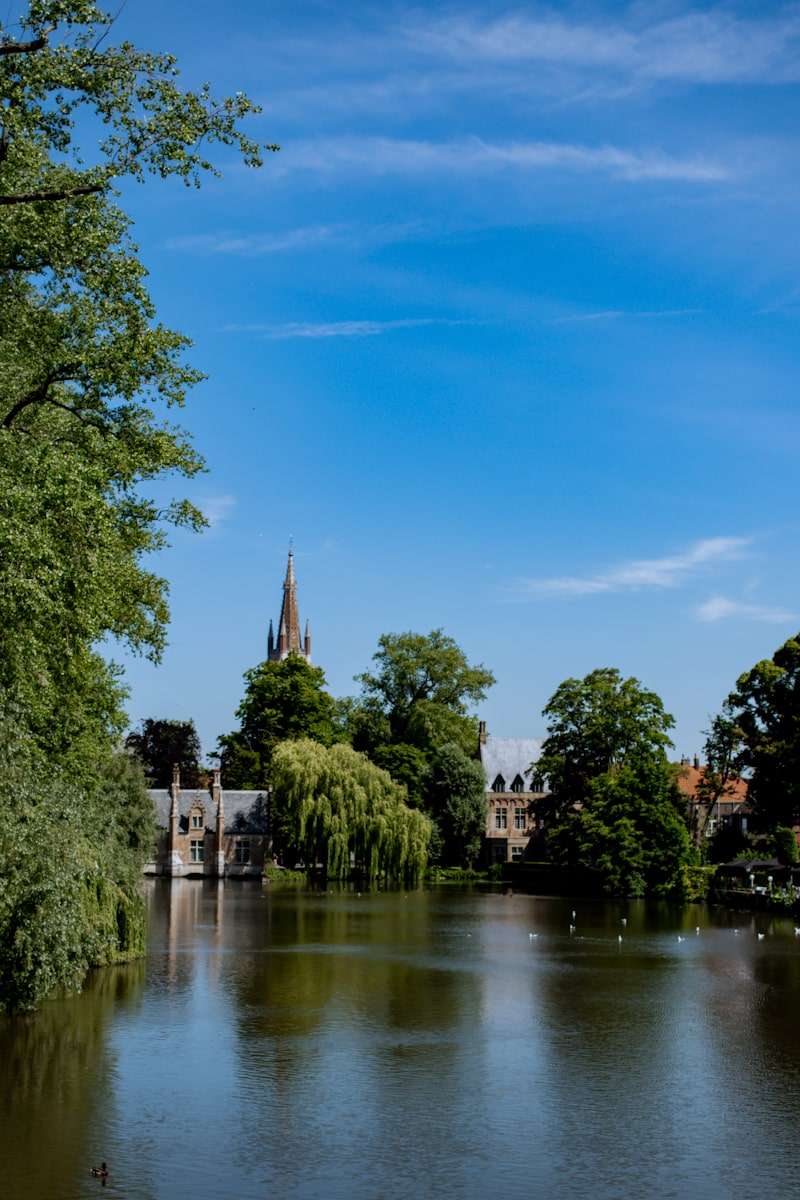 11) Walk along St Bonifacius Bridge
Bonifacius Bridge is a small but spectacular bridge, located close to a beautiful lush green courtyard. It's known to be quite the romantic spot, and definitely lived up to that reputation when we witnessed a proposal (in case you're wondering, she said yes). The bridge is well known for being one of the most iconic things to do in Bruges, so I would recommend getting down early to avoid the crowds and get some nice shots!
12) View the Rozenhoedkaai
The Rozenhoedkaai, a small quay in the centre of the city, is undoubtedly one of the most fun things to do in Bruges, and one of the most popular places. You won't find this surprising when you lay your eyes on Rozenhoedkaai yourself. The area is surrounded by Gothic Architecture, canals and elegant swans floating through the water, meaning that this spot is highly photogenic and yes, you guessed it, Instagram-worthy.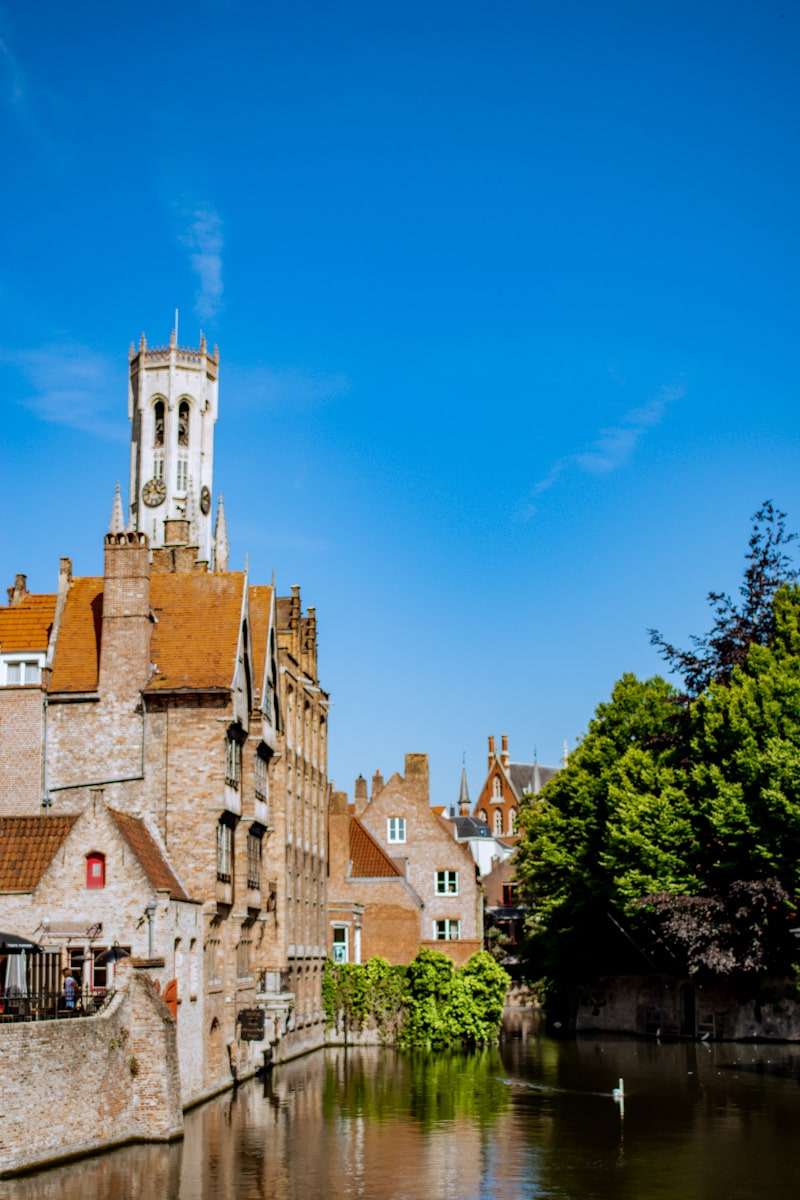 13) Pick up some goodies at one of the Bruges Markets
The great thing about Bruges is that you will always find some sort of interesting market display, from food to art to books there will be something to pique your interest (find out more about the markets days and times here). On a Saturday we stumbled across a second-hand book and bric-a-brac Market along the canal which seemed a hit with locals and tourists alike.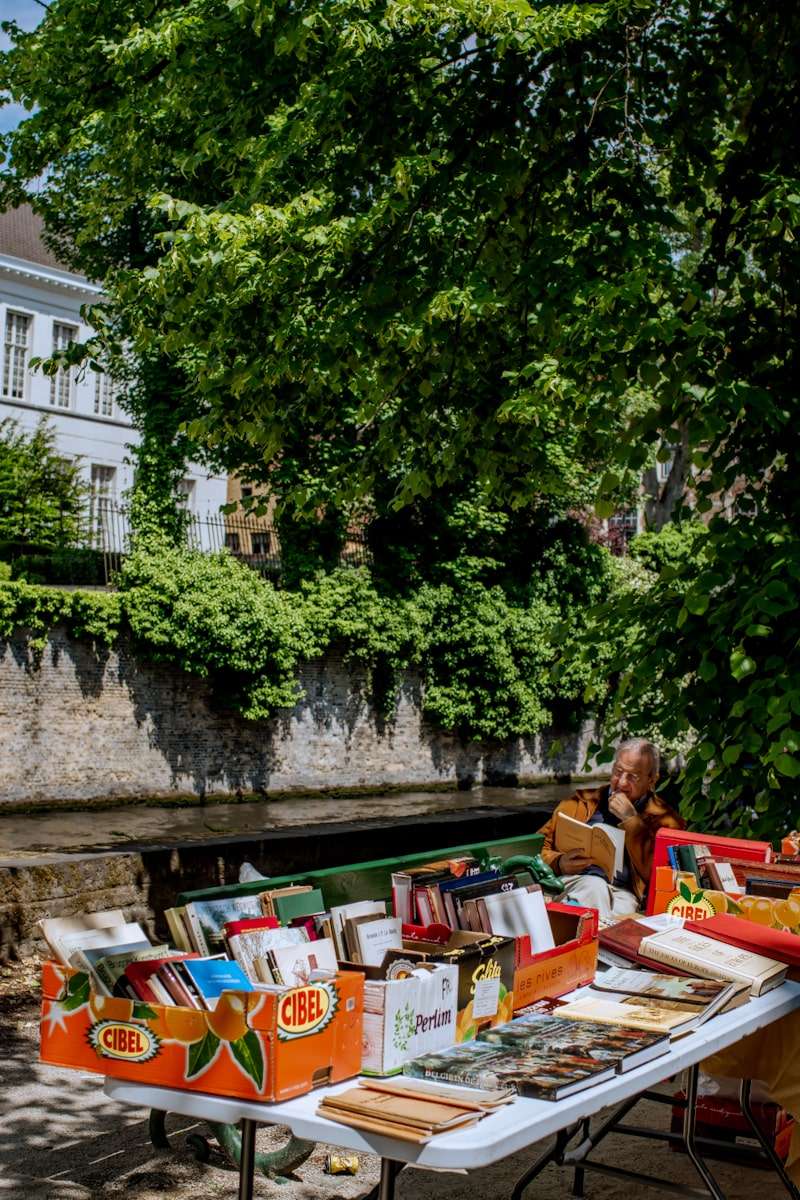 14) Take a Trip to Ghent
If you are looking for even more things to do beyond Bruges, then why not take a trip to Ghent. Ghent is another stunning Belgian city, it's much like Bruges in its look and feel but just on a slightly larger scale. The journey from Bruges to Ghent is quick and easy. You can catch the train from Bruges Central station, into Ghent and the journey will take you about 20-25 minutes. A one-way ticket into Ghent will set you back €10.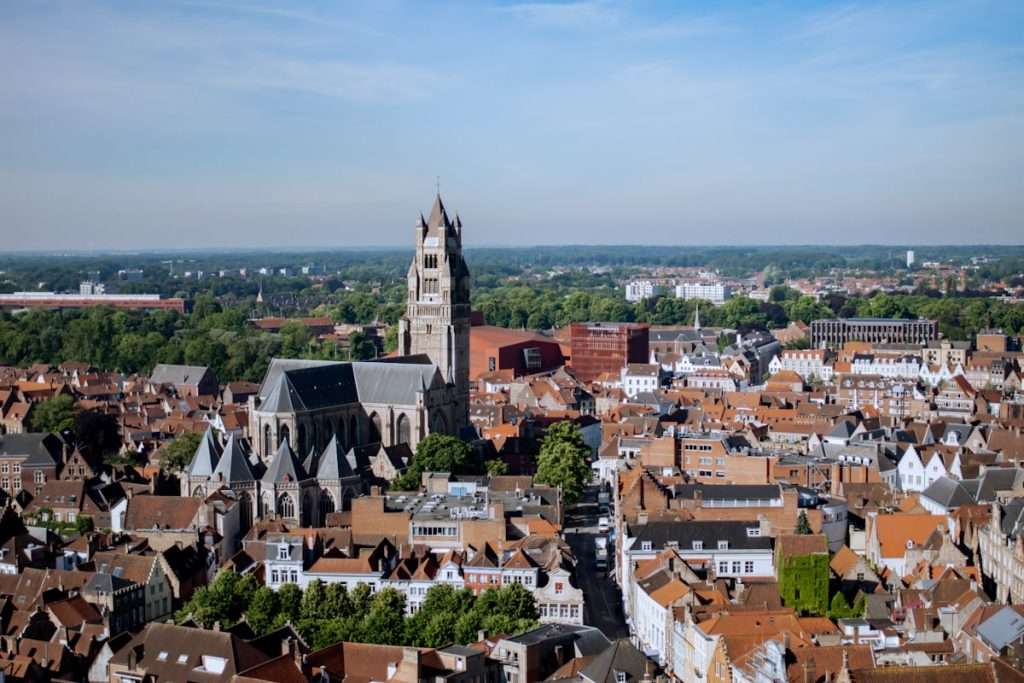 The centre of Bruges is listed as a UNESCO World Heritage site, so it's definitely worth the visit, as you can see from the list above there are so many fun things to do in Bruges. Things you simply cannot miss when visiting this city are Climbing up the Belfry Tower, cruising along the canals, exploring the Markt and Burg square and of course, trying all the delicious food. If you have any more questions about visiting Bruges, then please leave a comment in the box below and I would be happy to answer.
Looking for more European Adventures? Click here to see more.