For a city that is so small, the Bruges food and drinks scene certainly packs a punch. From budget fries covered in mayonnaise to elegant Michelin-star dining, and of course, Belgian beers and breweries galore, there are so many scrumptious places to eat in Bruges, which means you won't be leaving the city hungry or thirsty.
I'm no expert food critic, but I certainly am a big foodie and spent most of my weekend getaway in Bruges, eating and drinking my way through the city.
I can promise you that I uncovered some of the best places to eat in Bruges, with options to satisfy every palate.
In this post, you will find the top places to eat (and drink) in Bruges Belgium, from the bank balance friendly to the "lets-treat-ourselves" and meals to take you all the way through from breakfast to dinner.
I'm already hungry thinking about all the delicious food, so let's get stuck in! Oh, and apologies in advance for my poor food photography. I'm certainly no food blogger!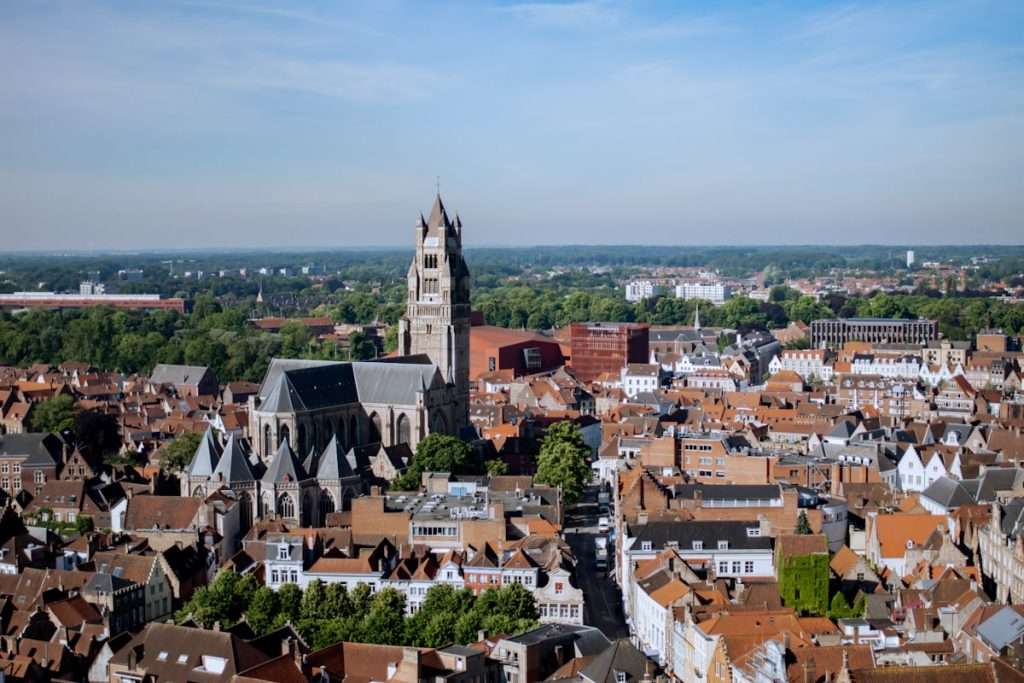 Disclaimer: This post contains affiliate links. If you decide to make a verified purchase through the links in this post I will earn a small commission. This will be at no extra cost to you. Thank you
That's Toast
That's toast is one of the most popular places to eat in Bruges if you are after a spot of brunch. You can guarantee there is always a queue to get in because the brunch here is just that good!

One of the best things about That's Toast is that they serve up their brunch menu all day so you can eat your favourite breakfast foods at any time! From fresh fruit smoothies to frothy oat lattes and tasty toasted treats, That's Toast will certainly leave you feeling satisfied. You can check out their menu here.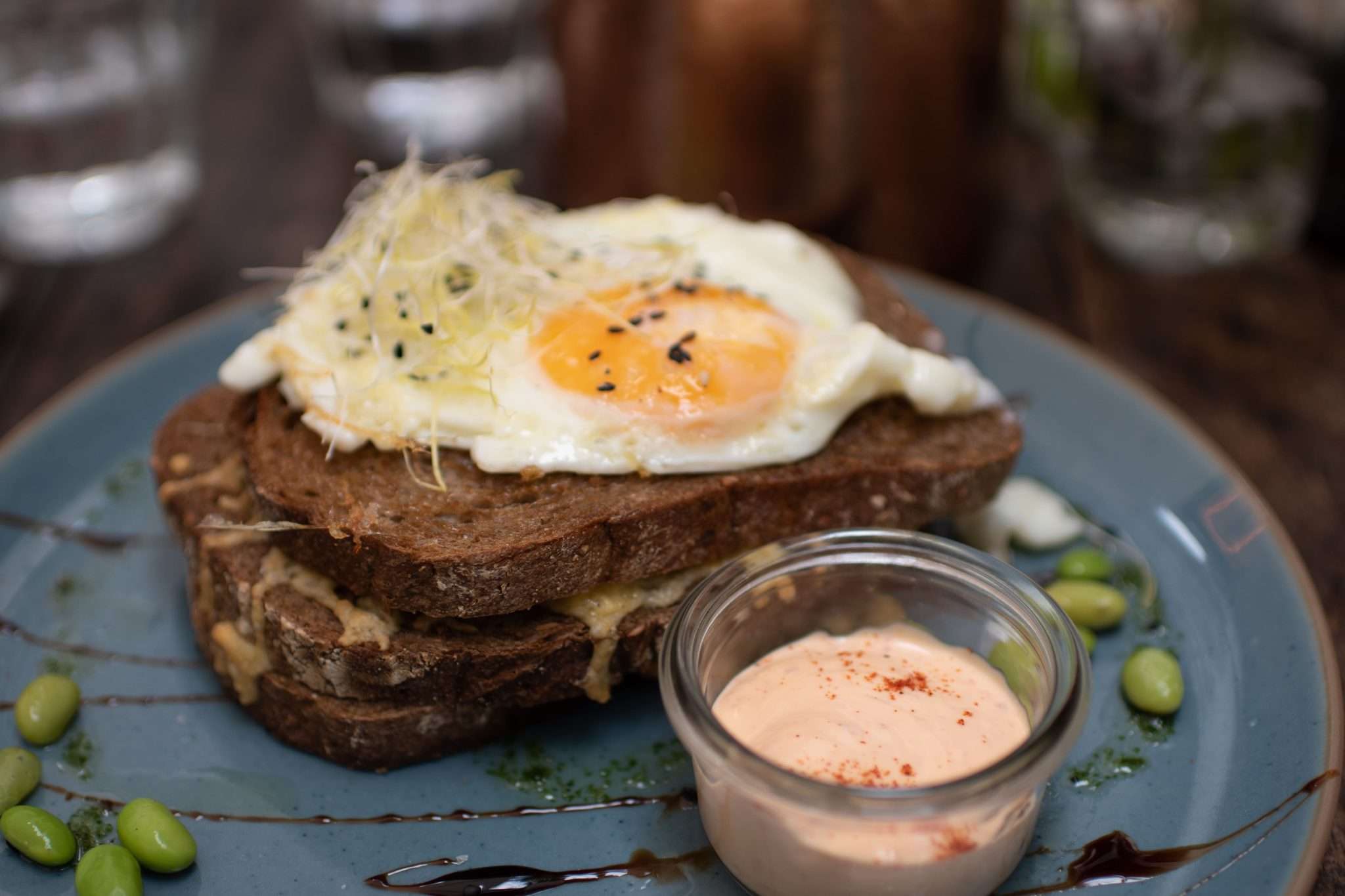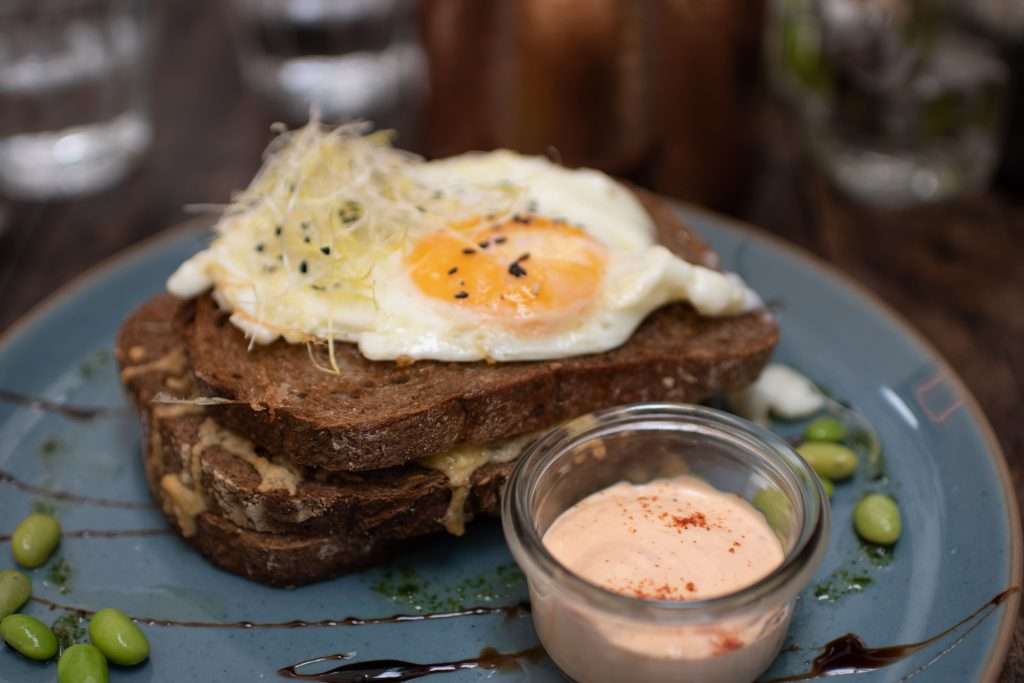 Den Gouden Harynck
There are over 11 Michelin-star restaurants in Bruges, but Den Gouden Harynck has to be one of the best places to eat in Bruges for Michelin-star dining.

The restaurant offers up mouth-watering French cuisine on two types of menus; A three-course tasting menu (only available from Tuesday to Thursday) worth €75pp and a four-course tasting menu worth €89.

My boyfriend and I tried the four-course tasting menu, paired with a gorgeous bottle of white wine and a €15 euro pp cheese board supplement. You can expect to eat tender meats, fruity desserts, fresh fish and more! The food was incredible and I can honestly say it was one of the best restaurants I have been to in my life! If you only visit one restaurant on your trip to Bruges then Den Gouden Harynck has to be it.
2BE Beer Wall
2BE Beer wall may not be one of the best places to eat in Bruges, but it certainly is one of the best places to drink! Not only do they have an amazing collection of beers to suit every palate, but their terrace offers up one of the best views in Bruges, set upon one of the many stunning canals. And in case you were wondering, yes it really does have a wall decorated with hundreds of bottles of beer.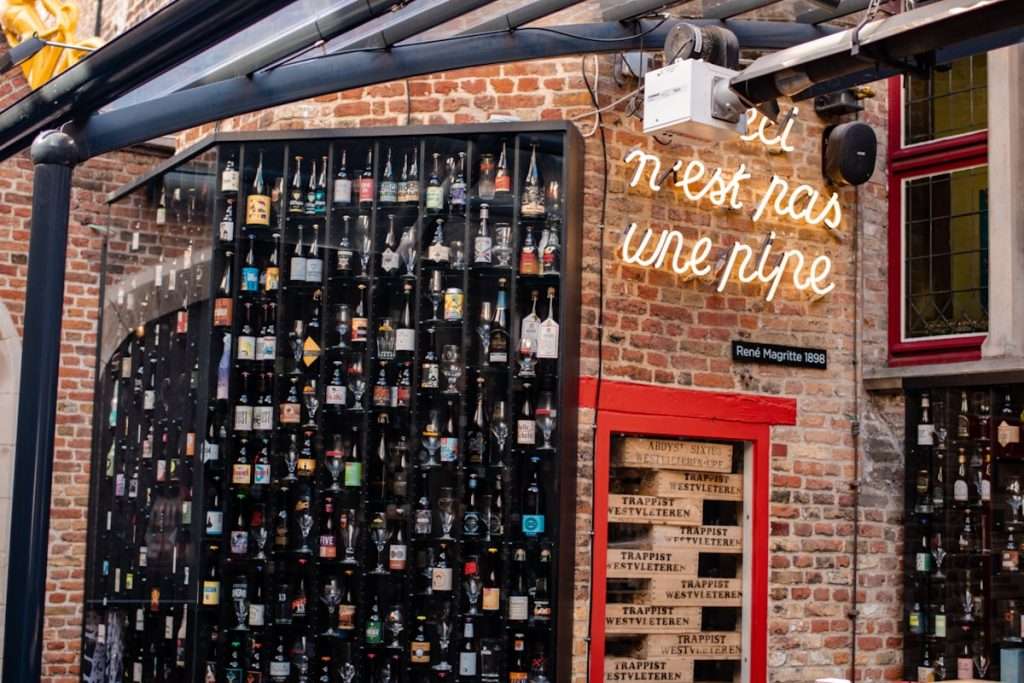 De Republiek
De Republiek is a community space with an onsite 'Grand Cafe'. It is one of the best places to eat in Bruges from lunch through to dinner. With a menu that changes often the kitchen team keeps you guessing with their eclectic mix of fish, meat and vegan/veggie options.De Republiek also has an extensive beer and cocktail menu and they don't shut until 1 am, which also makes it a great place to come for those looking for a little late night atmosphere.
Le Trappiste
Ever fancied having a beer in a 13th-century crypt? Well, you're in luck, because that is exactly where you'll find Le Trappiste, located in the historical depths of the Bruges underground. Le Trappiste is home to over 120 delicious beers, so whilst this might not be one of the best places to eat in Bruges, (in fact it doesn't serve food 😅) it certainly is one of the best places to find a good Belgian beer. From dark ales to light fruity lagers you will be sure to find something to suit your taste.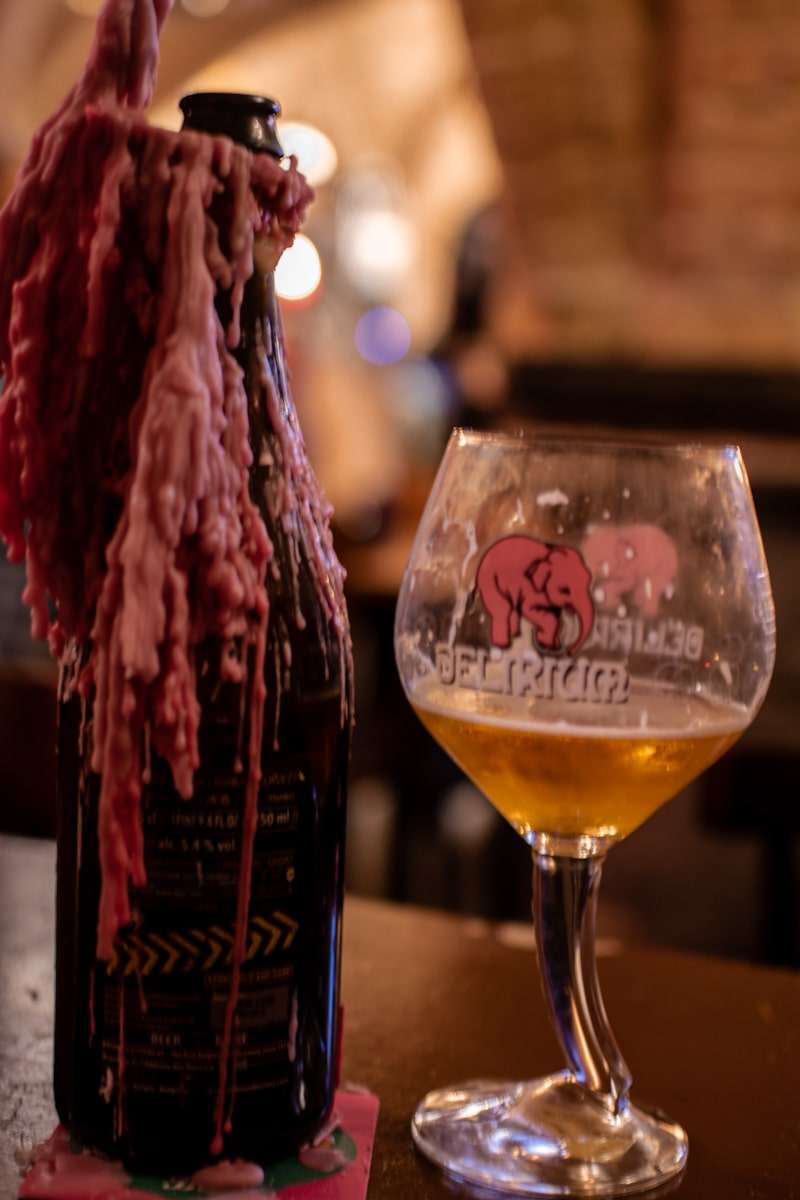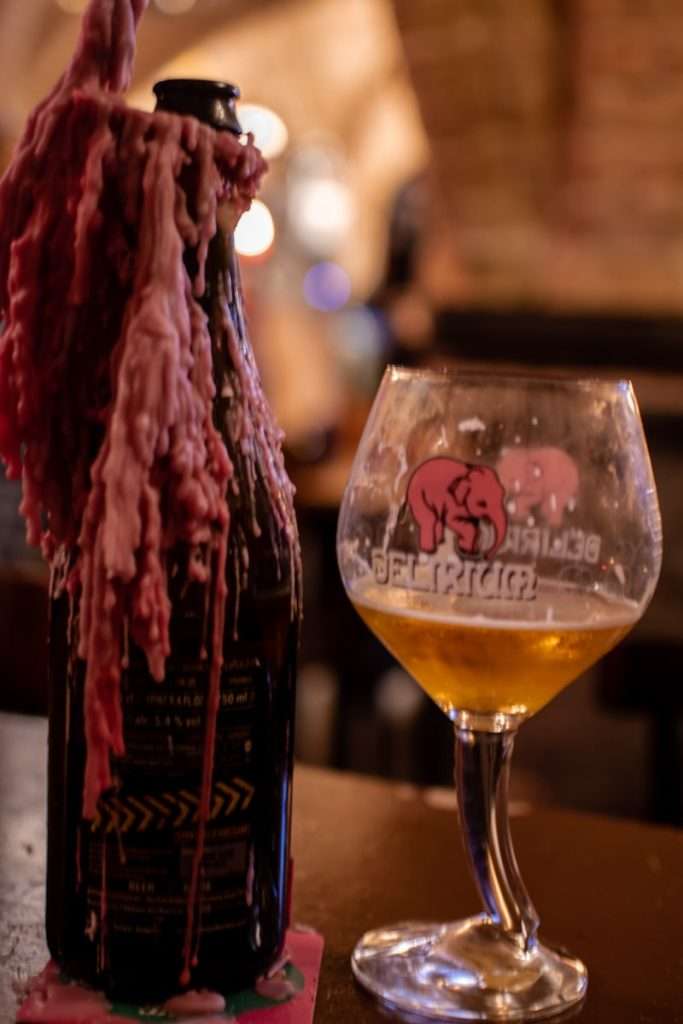 House of Waffles
It would be criminal to visit Bruges and not try some famous Belgian Waffles. Whilst there are many places in the city to chow down on these fluffy delights, House of Waffles is one of the best places to eat in Bruges for a plate of the most scrumptious waffles. They serve up a choice of both sweet and savoury, with build-your-own options for those who like to get a little creative, and if that's not enough and even serve up waffle sandwiches.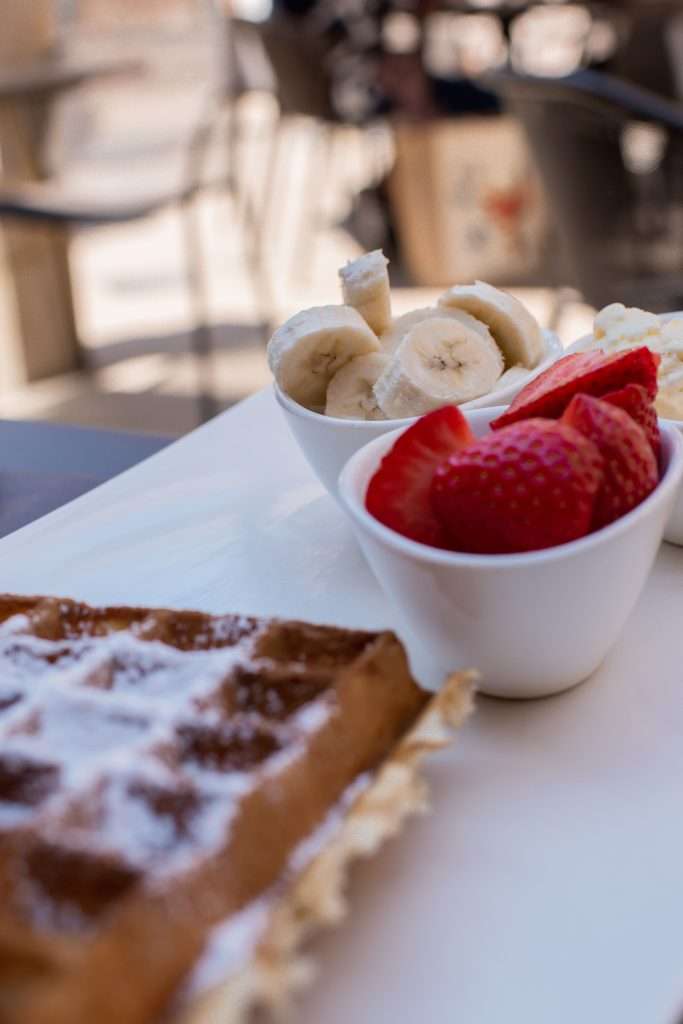 De Gastro
De Gastro is a quaint, family-owned restaurant in the heart of Bruges. The restaurant serves up traditional French and Belgian cuisine in a modern, yet homely environment. On the menu, you can expect to find delicious dishes such as Coq Au Vin, Filet Mignon and Steak Tartar. De Gastro is one of the most highly rated places to eat in Bruges.
Poules Moules
Waffles aren't the only Belgian delicacy you need to try on your trip to Bruges, you should also try another popular dish, moules-frites (or Mussels and fries to you and I). Historians discovered from 18th century manuscripts that Belgians would serve up mussels when there was a shortage of fish during the wintertime, due to the abundance of mussels along the coast of the North Sea.The Mussels are marinated in white wine sauce, accompanied by fresh herbs and vegetables and served with a side of fries. Poules Moules, located in the Simon Stevinplein Square, is one of the best places to eat in Bruges if you want to try traditional Belgian Mussels.
Freds waffles
If food on the go is what you are after then Fred's waffles is a fab option. Fred Waffles is a small chain restaurant with Belgian origins. Not only do they have stores in Belgium, but you can also find them in France, Spain and even Antigua! The dough used to the create the waffles is handmade in Brussels, and toppings such as whipped cream, strawberries and bananas are locally sourced to ensure that you are getting original and fresh ingredients. The queues outside Freds are always understandably quite long, so make sure you get there early, grab a waffle and fuel up for a day of exploring.
Bieratelier
If an evening of cheese and meat fondue, accompanied by a tasting tray of 12 different beers sounds like your cup of tea, then Bieratelier is the place for you. It's located a little bit away from the centre of town but it is totally worth the few extra steps (Bruges really is that small after all) for the beer, meat and cheese! After Den Gouden Harynck, this was my favourite place to eat in Bruges.
Happy Exploring
I hope you have the best time trying out all of the best places to eat in Bruges. If you have any questions about what has been mentioned in this post then please feel free to reach out.
Interested in more Europe inspiration? Why not check out my guides here?