Home to approximately 40 volcanoes, an epic coastline that attracts surfers from all over the globe and an abundance of wildlife that David Attenborough would die for, Nicaragua is a true hidden gem and one that I think we all need to explore.
Nicaragua is one of the best (but underrated) countries to visit in Central America. There is something to do for everyone. From the wave hunters to the nature lovers, from the thrill seekers to the chill seekers, you certainly won't be short of things to do in Nicaragua.
After an incredible 10 days in Nicaragua, it has quickly become one of my favourite countries in Central America, if not the world!
So what are the best things to do in Nicaragua? Read on below to find out!
Disclaimer: This post contains affiliate links. If you decide to make a verified purchase through the links in this post I will earn a small commission. This will be at no extra cost to you. Thank you
Things to do in Nicaragua
Surfing
Surfing is one of the best things to do in Nicaragua and It would be an absolute crime to come here and not give it a go.

Whether you just want the one-off lesson or want to go all in and sign up for a surf camp, there are lots of options for you to choose from. Some of the best places to surf in Nicaragua are:
Popoyo
San Juan Del Sur
El Transito
Las Penitas

If you are interested in signing up for a surf camp Dreamsea Surf Camp in San Juan Del Sur is one of the most cost-effective surf camps in the country. Other good choices include Big Surf House in Popoyo and Solid Surf Camp in El Transito.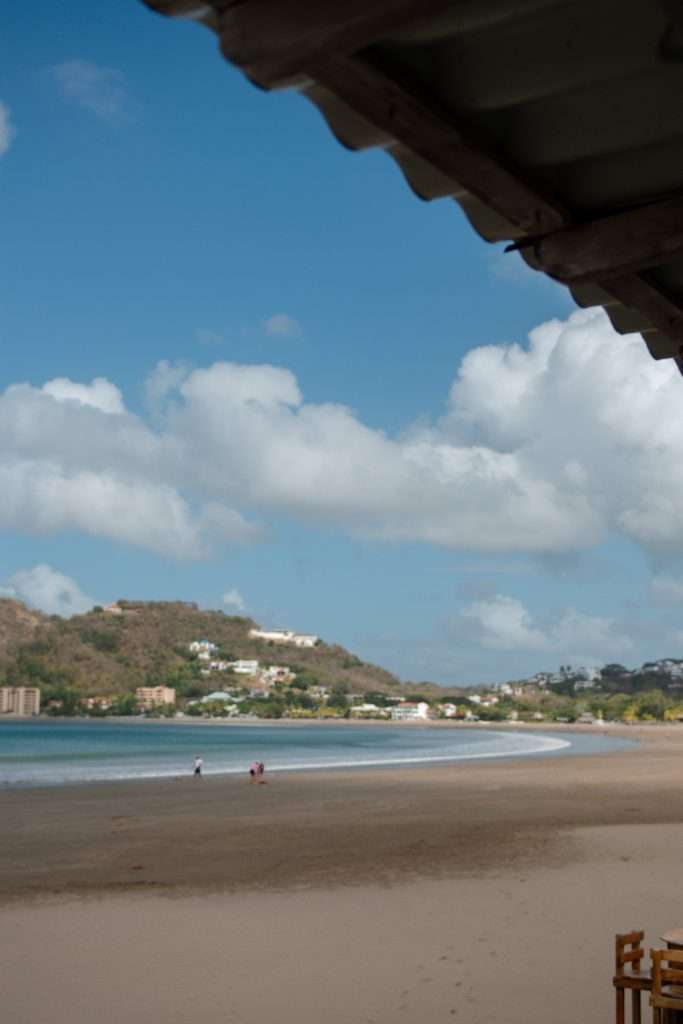 Sunset Volcano Boarding at Cerro Nego
Volcano boarding is one of the most unique and popular activities to do in Nicaragua. Head to the city of Leon and book a guided tour that will take you to the stunning Cerro Negro Volcano where the fun begins. You have the option to choose between a sunrise or sunset tour. I would highly recommend the sunset tour as this was one of the best sunsets I have ever seen.
You will hike up for an hour before getting suited and booted into your boarding gear and then wait your turn as you go speeding down the volcano. Speeds have been known to reach up to 59mph. If you're more of a cautious Colin (like me), then don't worry, because you have control of how fast or slow you want to go.

We booked with Bigfoot Hostel and the tour was just $35 so bit cheaper than some of the other tours you might find. Although, if you're not into the party scene then I would recommend booking with an alternative provider. We had no idea that the bus journey home from volcano boarding would turn into a full-on party with people drinking, dancing and jumping up and down in the bus aisle. Safe to say that this wasn't the ideal situation for my friend and me who are in our 30s and were ready for bed.

Regardless of what tour you choose to book, this is one of the most fun things to do in Nicaragua so definitely not to be missed.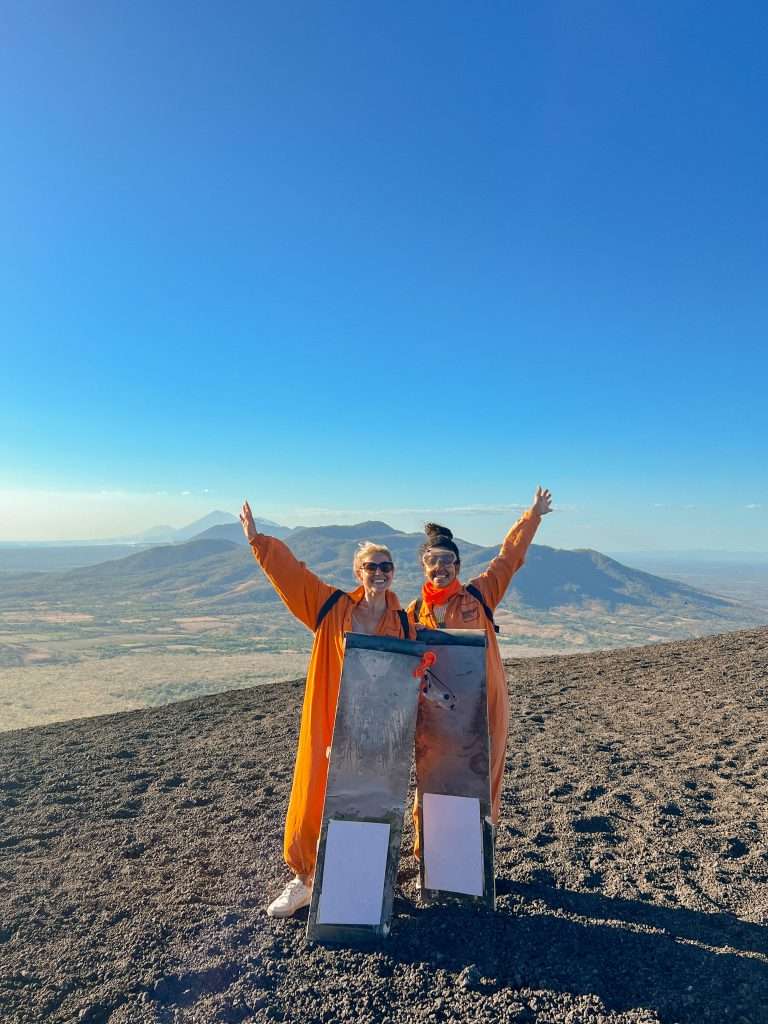 Granada
No trip to Nicaragua would be complete without a visit to the stunning colonial city of Granada. There isn't too much to do in the town apart from exploring the local Cathedral and admiring all of the stunning colourful buildings. Oh and of course, eat and drink your way through the city.
Granada has so much character, so definitely worth the trip.
Visit the Mombacho Nature Reserve
Located just 30 minutes from Granada lies the beautiful Mombacho Nature Reserve. A hotspot for nature lovers. There are lots of nature-centric activities to do in Mombacho. Whether you want to hike through the cloud forest, go ziplining above the canopies or kayak through Las Iseltas there will be something to pique your interest
This is easily completed as a day trip from Granada. BUT If you want to take things slower and/or are up for a party then I would highly recommend staying at The Treehouse Hostel here and attending their Friday night rave. Whilst I did not attend myself I heard from other travellers that this is a lot of fun!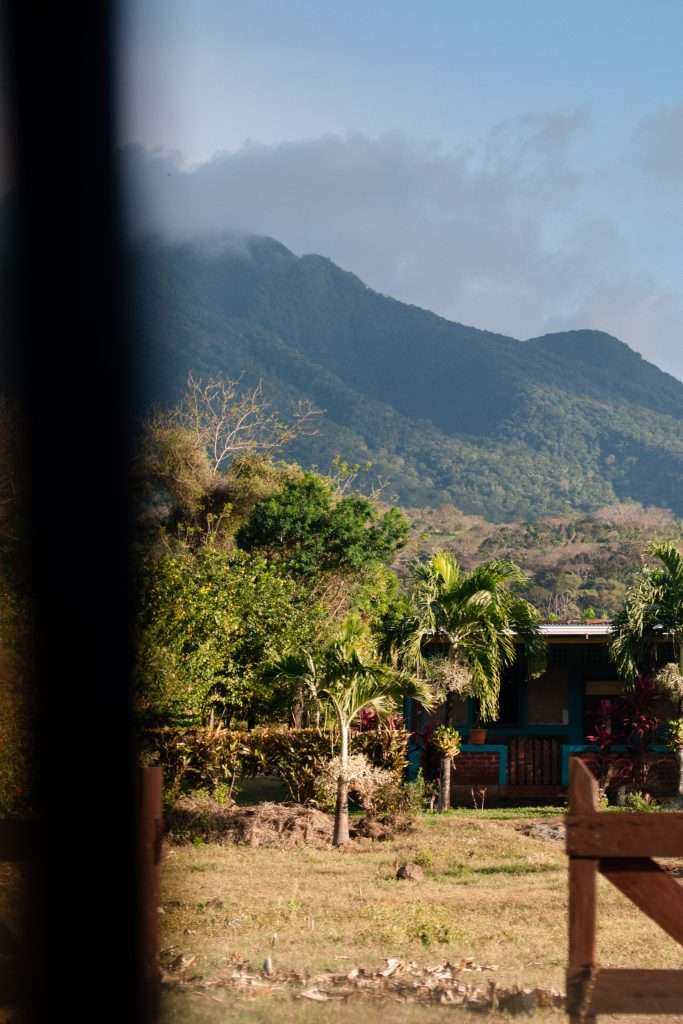 Ometepe Island
If you want to see one of Mother Nature's greatest achievements then take a trip to Ometepe Island. Ometepe has some breathtaking landscapes with not 1 but 2 volcanos rising out of the ground (Volcan Concepcion and Volcan Maderas).

Ometepe is another nature lovers' hotspot and some of the best things to do in Nicaragua can be found in Ometepe. With the chance to hike both volcanoes, Kayak through the rivers in search of Boa Constrictors and plunge into waterfalls and hot springs. Oh, and it's also another spot in Nicaragua to witness some absolutely incredible sunsets.
If you have the chance I would recommend spending at least 2-3 days in Ometepe to truly soak up all it has to offer. I'd also recommend staying at Totoco Eco Lodge for one of the best views on the island.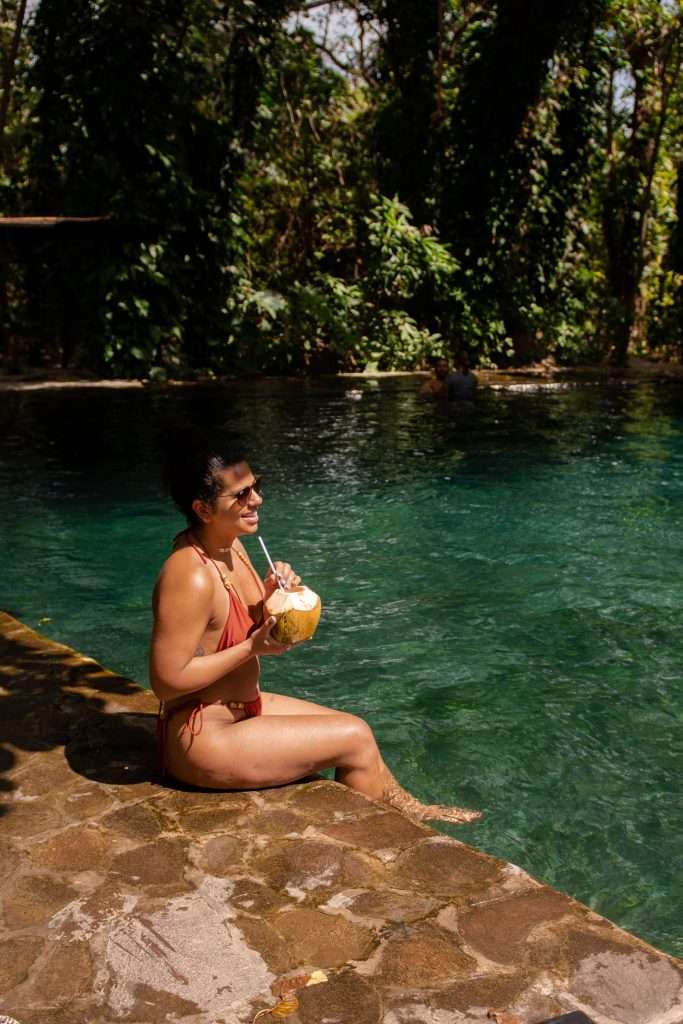 See the lava at Masaya Volcano National Park
Close to Granada lies the awe-inspiring Masaya Volcano. Take a guided night tour where you will Drive right up to the rim of the active Masaya Volcano and learn all about the history of the volcano from your guide along the way
Unlike Acatenago Volcano in Guatemala, this trip requires zero hiking in order to be able to get up close and personal with lava. This means this is a great option for those who are short on time, or not comfortable with hiking.
The park opens for the daytime visit from 9:00 PM to 4:45 PM and for the night tour between 5:00 PM to 8:00 PM
Little Corn Island
Little Corn Island is a small Idyllic paradise hidden off the shores of Nicaragua's Caribbean coast. Due to Little Corn's location, it is often missed off the standard tourist route, which, in my opinion, makes it all the more appealing to visit. The steady amount of tourists, coupled with the fact that there are no cars on the island means that there is untouched and unspoilt magic about this place.

If you love diving, snorkelling or just want to have some pure chill-out time then a visit to Little Corn Island is a must! We absolutely loved our 3-days in Little Corn and would highly recommend that you stay at Grace's Cool Spot.
Little Corn Island was my favourite place in Nicaragua. If you can only visit a handful of places on your trip make sure that Little Corn Island makes the cut.
Read my review of Grace's Cool Spot here.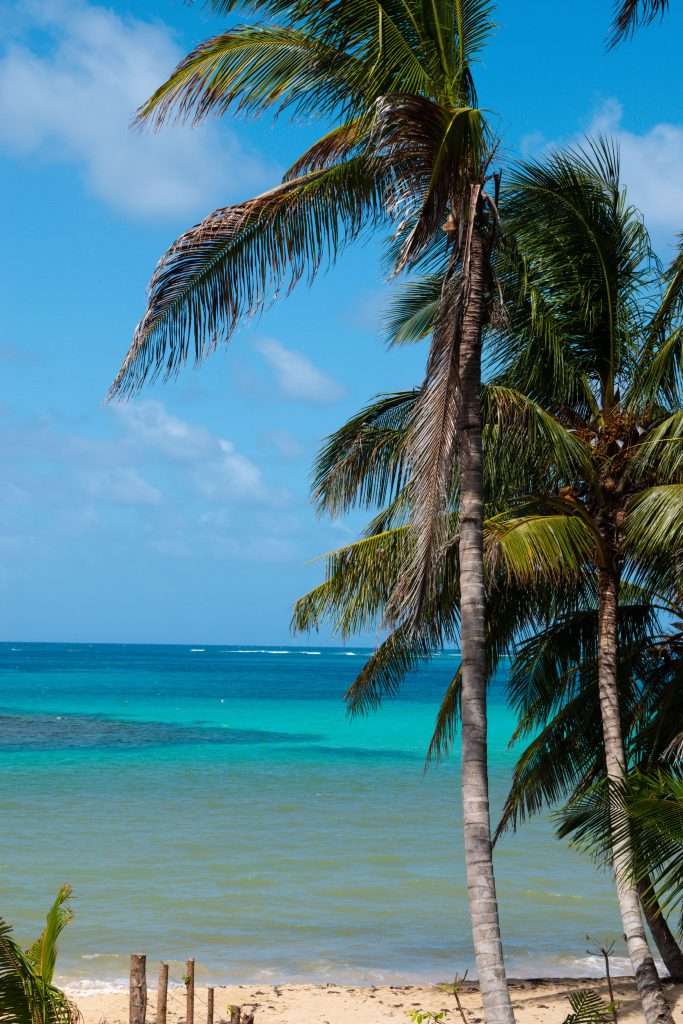 Leon
Much Like Granada, Leon is another popular city to Visit in Nicaragua. Leon is home to the largest Cathedral in Central America the "Cathedral-Basilica of the Assumption of the Blessed Virgin Mary". You can also climb to the roof for $2 and get a bird's eye view of the city. This is one of the most popular things to do in Nicaragua.
Laguna De Apoyo
Did you know that Nicaragua is home to the cleanest lake in all of Central America? This is Laguna De Apoyo. Not only is it the cleanest lake in Central America but it's one of the most calming places I have ever been.
If you want to have a chance to switch off, restore and reset then a trip to Laguna De Apoyo is the one for you.
I would highly recommend staying at Paradiso Hostel where you can get a bed for as little as $12 a night.
Read my review of Paradiso Hostel here.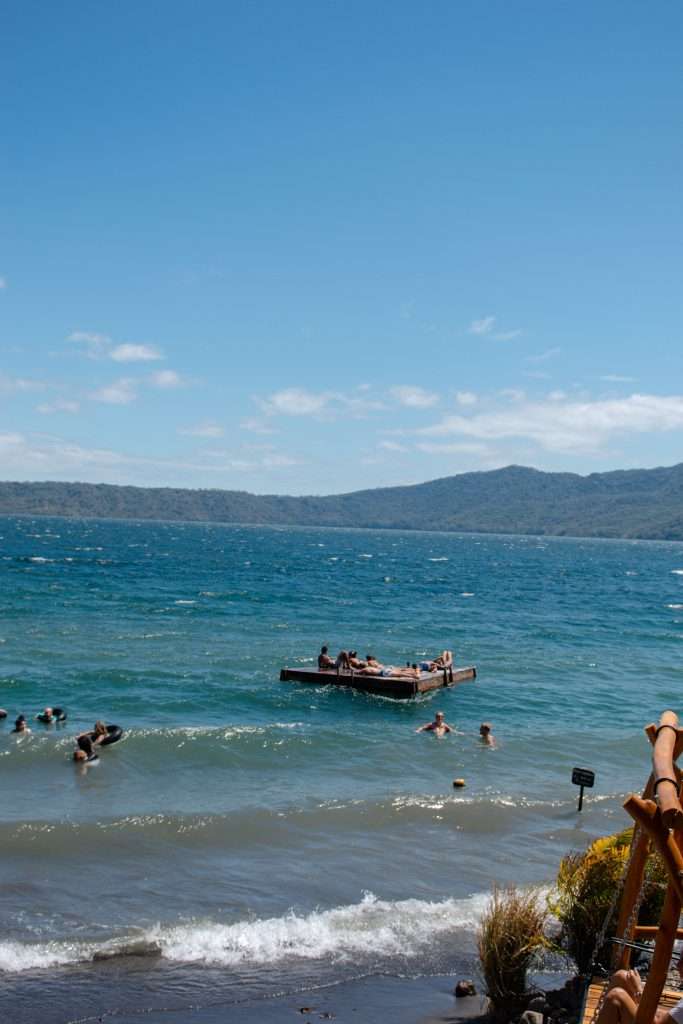 Indio Maiz
Located in the South East of Nicaragua, Indio Maiz is a biological reserve home to macaws, monkeys, toucans and even the elusive Jaguar. It is considered one of the most important rainforests in Central America and even worldwide.

Indio Maiz is an area that's under threat, and it's not just the wildlife that's in danger, but the local communities too. There is a big push for the conservation and preservation of the area, which you can find out more about here.
Visiting Indio Maiz and learning more about the area is one of the most unique things to do in Nicaragua. So if you have time to jump off the traditional tourist/backpacker route, then make sure to give Indio Maiz a visit.
San Juan Del Sur
San Juan Del Sur is super popular with those looking for a party and want to get involved with their famous Sunday funday pool crawl. If you are up for the party then definitely come to San Juan Del Sur and get involved.
BUT, if like me, you prefer to chill it's definitely worth coming for a visit to relax at the stunning Playa Maderas beach and for a few sunset cocktails at Hush Maderas (which also happen to serve the best falafels I've ever eaten). Oh and as I mentioned earlier in this post, is also one of the best places to learn to surf.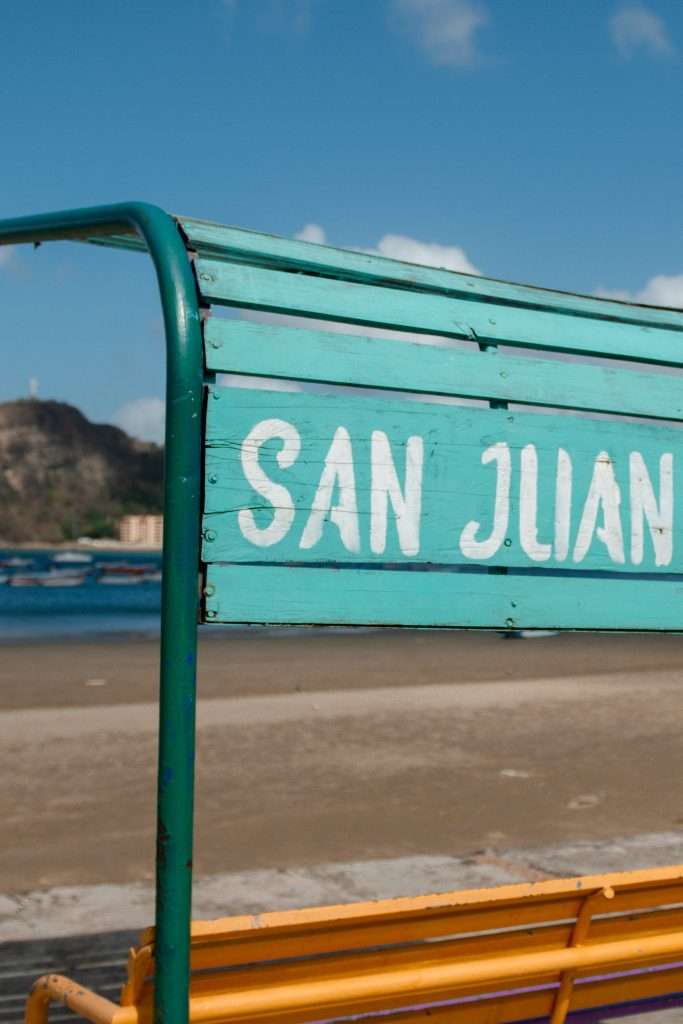 Hike a Volcano
As I mentioned in the introduction of this post there are around 40 volcanoes in Nicaragua. Meaning that you certainly aren't short of a volcano to hike. Some of the best Volcanoes to Hike in Nicaragua are:
Volcan Maderas – Intermediate
Volcan Concepcion – Advanced
Mombacho – Advanced
Cerro Negro – Begginer
El Hoya – Intermediate
Telica – Intermediate
San Cristobal -Advanced
Happy Exploring
I hope you have a wonderful time exploring all that Nicaragua has to offer. If you have any more questions about anything discussed in this blog post, please feel free to reach out!
Looking for more Nicaragua inspiration? Check out my other Nicaragua Guides.