Want to uncover all of the best things to do in Ometepe? Well, look no further.
Situated in the midst of the incredible Lake Nicaragua, lies the magnificent Ometepe Island. Ometepe Island is truly some of mother nature's finest work, with two towering volcanoes – Concepción and Maderas – rising majestically out of the lake.
Aside from its breathtaking landscape Ometepe is also popular for it's abundance of wildlife and nature, its vibrant culture and totally chilled-out vibes.
After an incredible 10 days in Nicaragua, Ometepe quickly became one of my favourite destinations for the whole trip! Whether you want to hike up volcanoes, kayak along the river, or chill-out out and watch the sunset, there are so many great things to do in Ometepe, that will cater to everyone's needs.
So, What are the best things to do in Ometepe? Read on below to find out!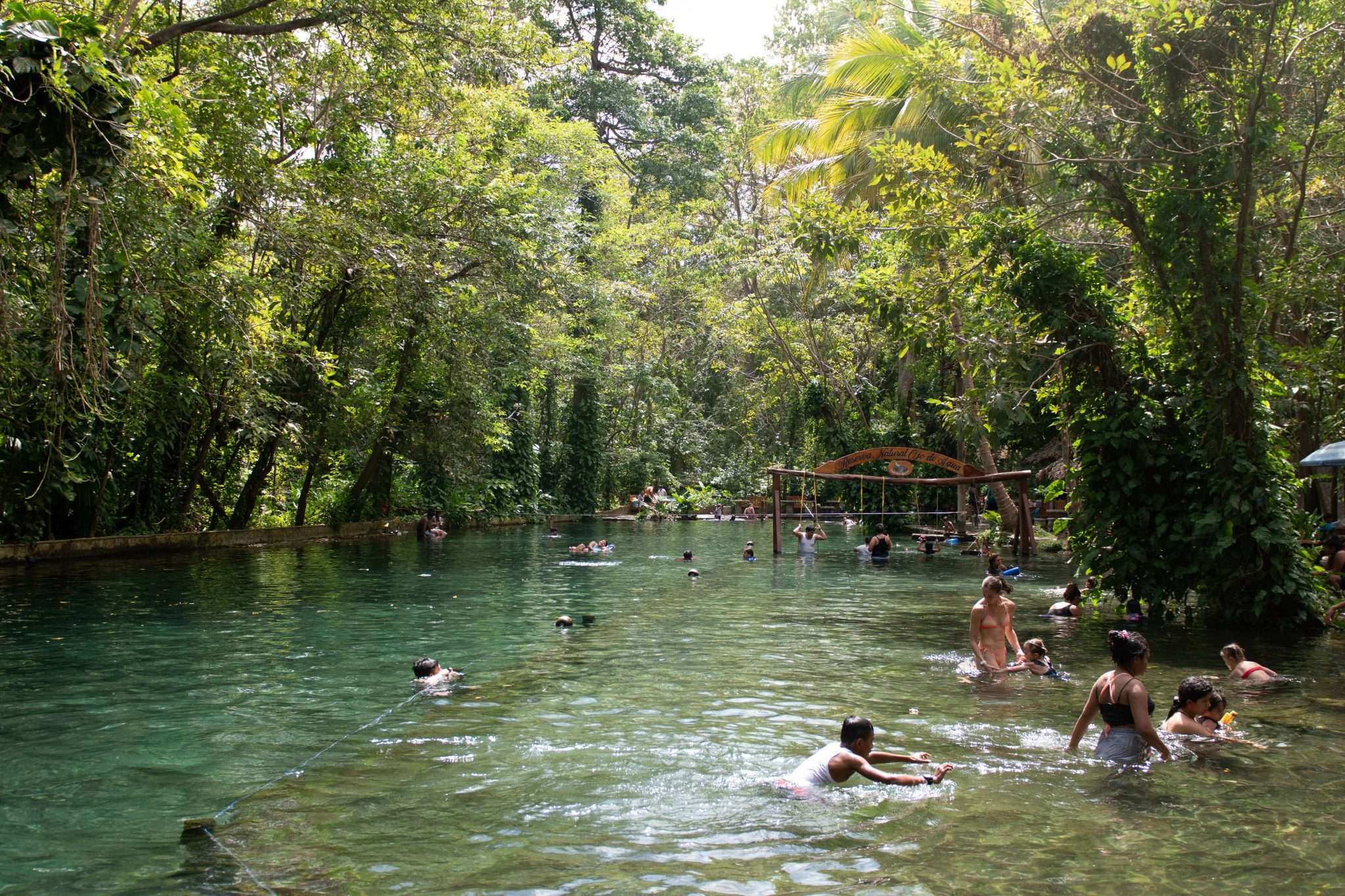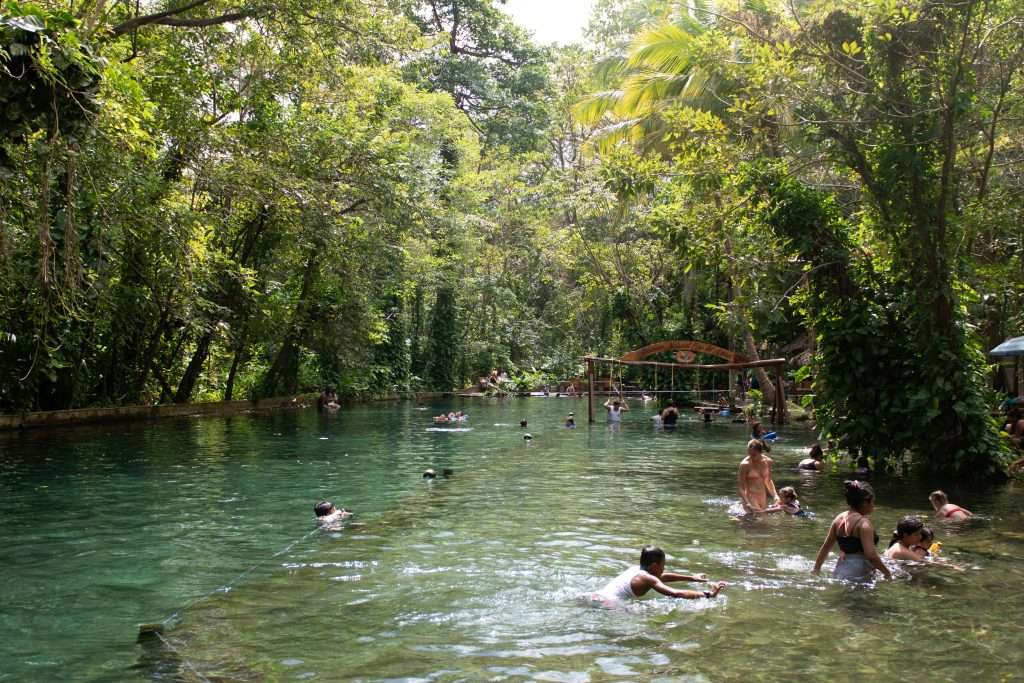 Disclaimer: This post contains affiliate links. If you decide to make a verified purchase through the links in this post I will earn a small commission. This will be at no extra cost to you. Thank you
Rent a Scooter
One of the most popular things to do in Ometepe is to rent a scooter. Whilst Ometepe might look quite small on the map, it can actually take over an hour to get from point to point. There are local buses on Ometepe however buses are not on a frequent schedule, and not all routes will take you to where to want to go. Therefore renting a scooter is much more efficient and economical.
You can rent a scooter for around $20 a day.
As a warning, renting a scooter on Ometepe doesn't come without its challenges. A lot of the roads on the island are still unpaved and quite difficult to drive down, plus there are also a lot of potholes along the main roads. If you do decide to rent a scooter, make sure you keep your wits about you and only drive down safe roads!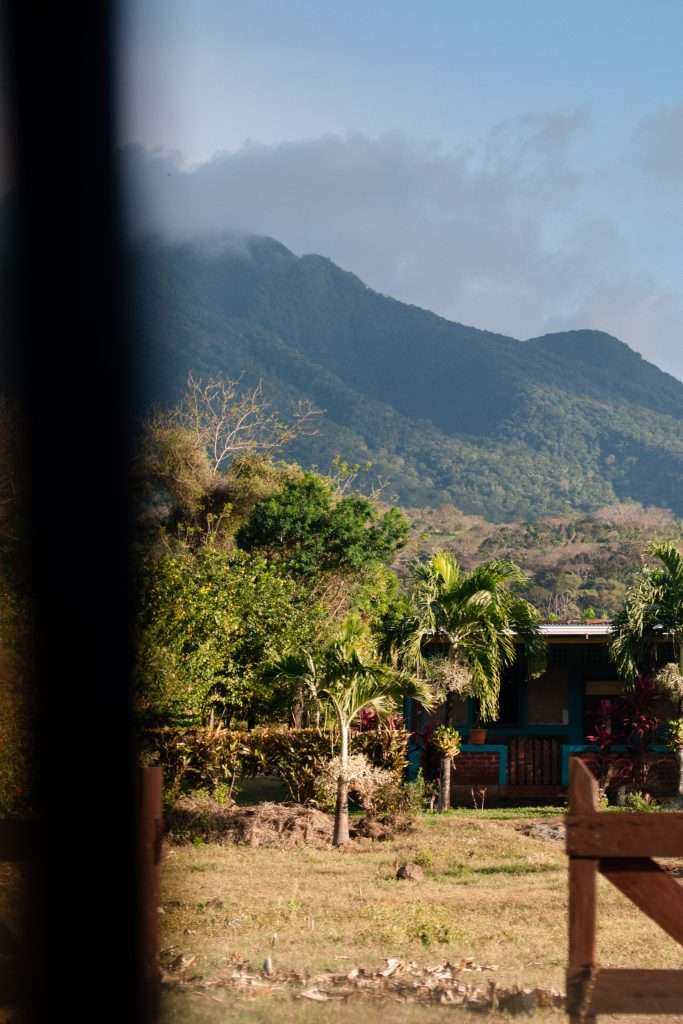 Book a stay at Totoco Eco Lodge
One of the best places to stay in Ometepe is the stunning Totoco Eco Lodge. Totoco Eco Lodge is a sustainable hotel with unrivalled views of Volcan Concepcion. Not only that, they have a vibrant garden with an abundance of butterflies and an Incredible onsite restaurant with delicious food.
I highly recommend staying here (even just for the night) so that you can experience this true gem of Ometepe.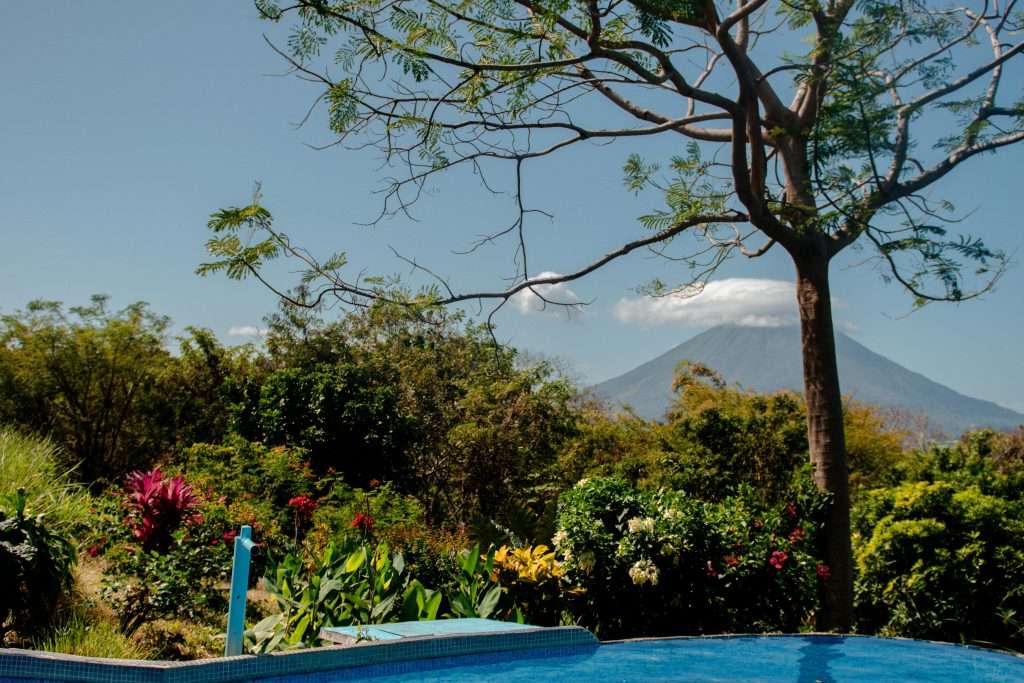 Hike Volcan Concepcion and Maderas.
Hiking the Volcanos around Ometepe is certainly not for the faint-hearted, and is one of the most challenging things to do in Ometepe. If you are set on hiking, I have listed below the comparison to help you narrow down your choice.
Active or Dormant? Active
Height – 1600m above sea level
Time – 8-10 Hours
Experience Level – Advanced
Active or Dormant? Dormant
Height – 1600m above sea level
Time – 8-10 Hours
Experience Level – Intermediate
As an FYI the weather towards the summits here can become more volatile, meaning potentially high winds and poor visibility , so try not to be too disheartened if you don't get the views you were looking for.
Please note that whatever volcano you decide to hike you'll need to hire a guide.
Sunset at Playa Mangos
A short journey down a bumpy, muddy track will lead you to the beautiful Playa Mangos, a dainty beach with jaw-dropping views of Volcan Conception.
At Playa Mangos you will find, some sun loungers,  an onsite restaurant, kayaks to rent and a very Instagram-able rope swing dangling above the water.

If you want to experience the best of Playa Mangos, come here early evening just before sunset. The music is great, the cocktails are flowing and the atmosphere is vibrant. To top this all off, you'll be able to see an absolutely perfect sunset.

Sunset at Playa Mangos is the perfect way to end a day of activities on the island and this was hands down one of my favourite things to do in Ometepe, so do not miss this. 
Hike the San Ramon Waterfalls
Located on the slopes of Volcan Maderas lies the beautiful San Ramon Waterfalls. Sitting at approximately 70m high you can set your eyes upon a pretty impressive cascade of water amidst the thick, dense jungle.

The entrance to the waterfall can be found at the Ometepe Biological Field Station. The entrance Fee is 100 Cordobas which is around $3. Once you have paid your entrance fee there is another 2km to go until you reach the official start of the hike.
If you have a 4×4 or quad bike, you'll be able to drive here but if not, you'll have to leave your cars/mopeds at the car park located close to the entrance and start your walk from this point.

The walk isn't too tough, but I would recommend doing this at the start of the day before it gets too hot. Oh, and also remember to pack your hiking shoes as this really isnt one of those hikes you can complete in flip flops (I learnt that the hard way😅).

To see San Ramon in its full glory, it's best to visit in the wet season between the months of May-October.
Charco Verde
Charco Verde Lagoon is a picturesque reserve located on the south side of Volcan Concepcion. The lagoon is in a protected area and is home to beautiful wildlife such as monkeys, iguanas and birds. 

Entrance to the lagoon is approximately $5 and you can enjoy strolling through the trails to hopefully catch a glimpse of some of the animals that call this place home. You will also be able to visit the amazing butterfly garden, a serene spot where you can admire the mini-flying rainbows as they flutter through the air. 
Visit Ojo De Agua
Literally translated to "Eye of Water" Ojo De Agua is a stunning emerald-green oasis in the middle of Ometepe. This natural pool is filled with crystal clear water flowing from a river that originates from Volcan Maderas. It is the perfect place to cool off from the strong Nicaraguan heat. There is even a rope swing, for those who really want to plunge into the spring.

Entrance to Ojo De Agua is approximately $10 and there is a restaurant on site that serves up absolutely huge portions of delicious Latin American Food. To top that off there is also a very friendly local who sells fresh Coco Locos for about $2.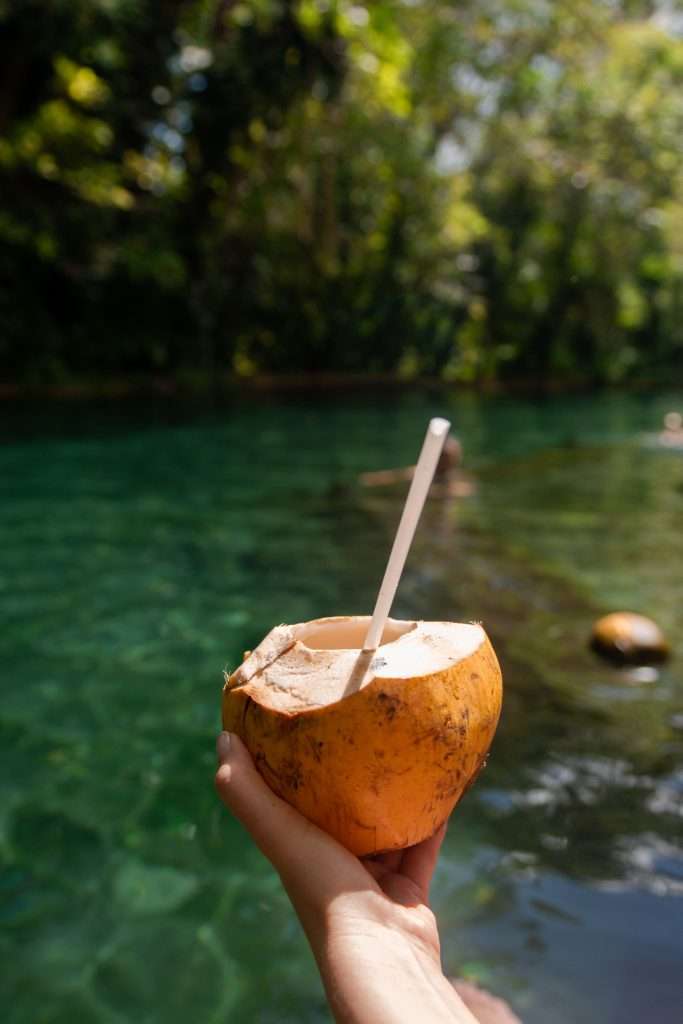 Kayak through Rio Itsian
Kayaking through Rio Itsian is one of the coolest things to do in Ometepe. Did you know that Ometepe is actually a UNESCO Biosphere Reserve? Making it one of the best places in Nicaragua to immerse yourself in nature and wildlife.

You can cruise through the waterways, with the opportunity to see monkeys, crocs, turtles, and if you're really lucky (or unlucky), even Boa Constrictors.
If you are not interested in doing a guided tour, you can rent a Kayaks from Playa Mangos for approximately $20 where you can go at your own pace.
Sunset at Punta Jesus Maria
Only visible during the dry season, the epic sandbar and Punta Jesus Maria is a great spot to enjoy the sunset in Ometepe.
You will be required to pay an entrance fee of $1 and will be able to take your own little picnic of drinks and snacks to enjoy the sunset with.
The sandbar is almost an optical illusion, as it looks like a trail leading you up to the volcano. This is also a great spot to take some cool pictures.
Chill at Playa Santo Domingo and Santa Cruz
The 4 km black sand beach of Playa Santo Domingo is one of Ometepe's most popular spots (probably partly because it's the largest beach on the island). There are lots of hotels and restaurants in this area, as well as a vibrant Saturday morning/afternoon market in Santa Cruz.

Make sure to come here to chill out at the beach, or for a spot of lunch on a Saturday to soak up the atmosphere.
Playa Santo Domingo can get quite windy, in turn, the water can get quite choppy. But not to worry, its shallow and the temperature remains warm.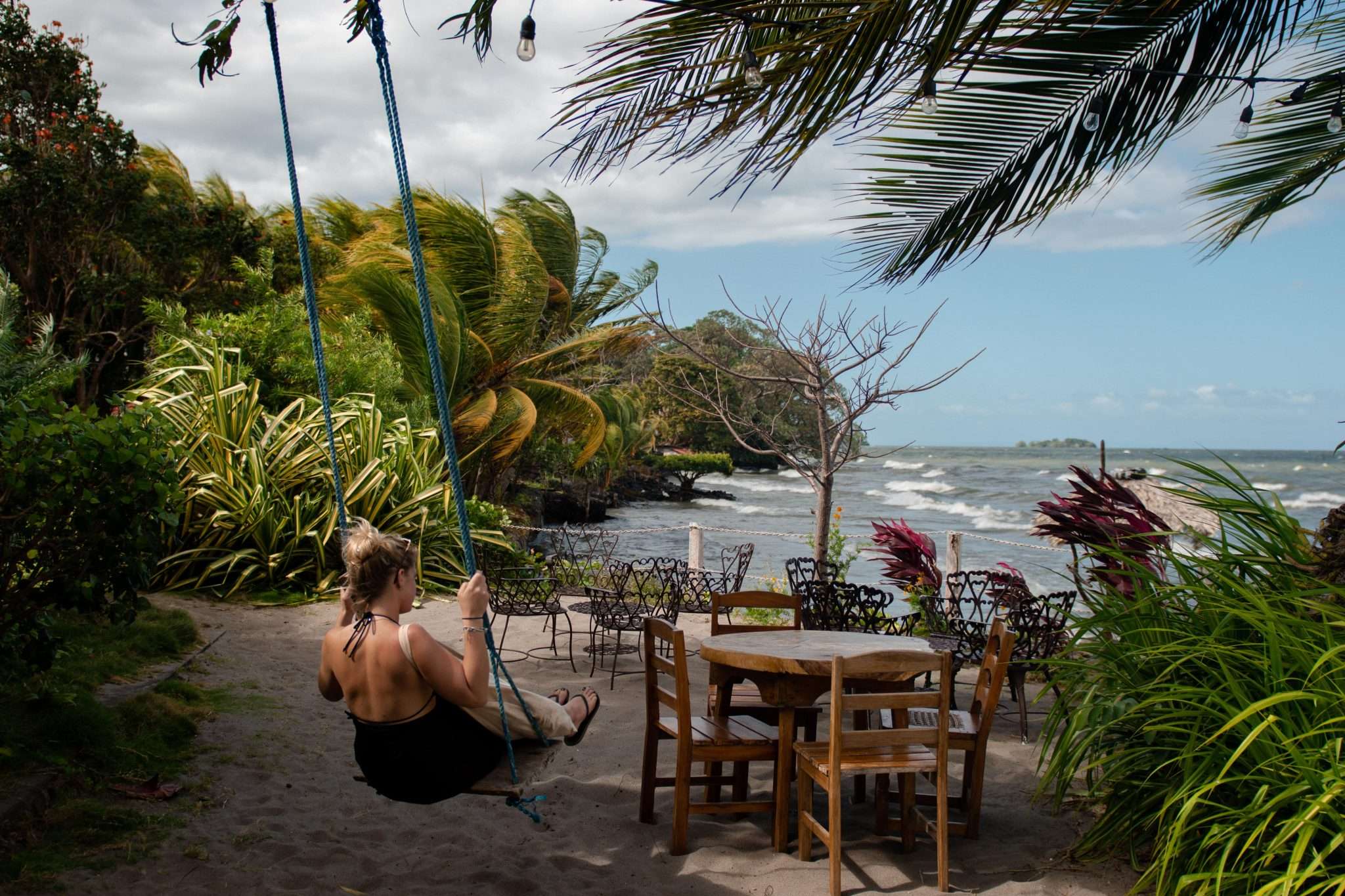 Happy Exploring
I hope you have a wonderful time uncovering all of the best things to do in Ometepe. If you have any more questions about anything discussed in this blog post, please feel free to reach out!
Looking for more Nicaragua inspiration? Check out my other Nicaragua Guides.