Hidden on the shores of Nicaragua's Little Corn Island, lies the beautifully rustic guesthouse, Grace's Cool Spot. Located directly on one of Little Corn's stunning white sandy beaches, Grace's Cool Spot is a popular choice for travellers, from the youthful backpacker to the experienced explorer.

It's not only the proximity to piercing turquoise waters and lush green palm trees that entice travellers to book a stay here but also the outstanding value for money! Sure to be some of the best prices you will ever find on a Caribbean island.
So, if you are looking for a truly authentic Caribbean experience, with incredible views and an amazing price tag to match, Grace's Cool Spot might just be for you!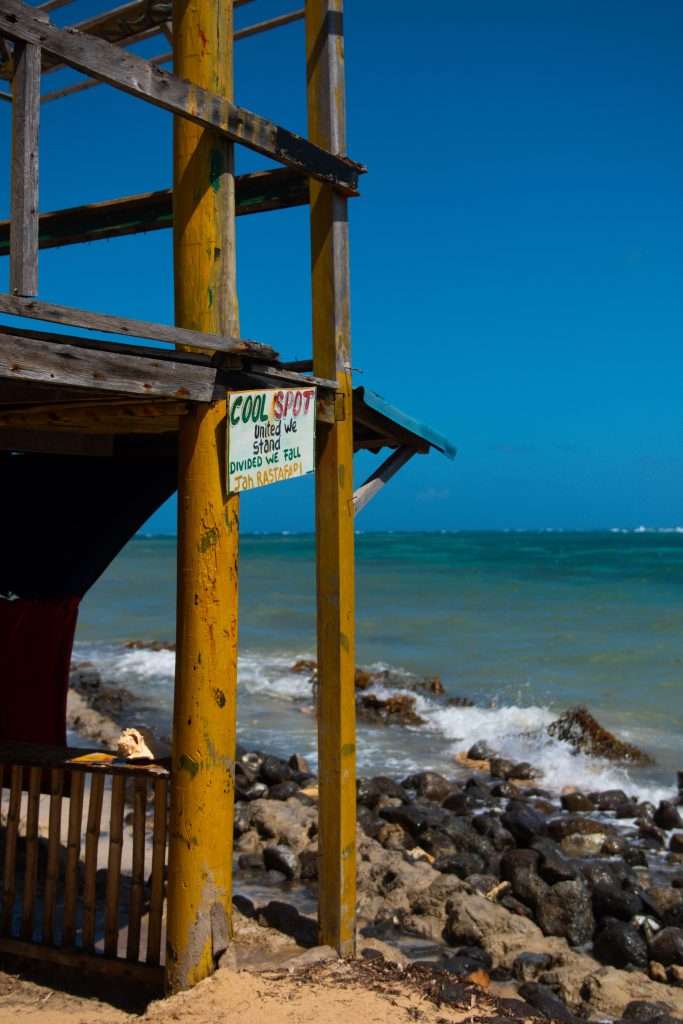 Disclaimer: This post contains affiliate links. If you decide to make a verified purchase through the links in this post I will earn a small commission. This will be at no extra cost to you. Thank you
Where is Grace's Cool Spot located?
Grace's Cool Spot is located on the east shores of Little Corn Island. When arriving on Little Corn, the boat will drop you off on the west side of the island, close to the main 'town'. However, you do not have to worry about getting lost trying to find Grace's Cool Spot. There will be someone waiting for you at the dock, ready to walk you over and show you the way.

Note: If you have lots of luggage, let Grace's Cool Spot know beforehand, and they can also arrange to have someone help you with your things.


The walk from the dock to Grace's Cool Spot is roughly 10-12 minutes. Your guide will probably take you through a shortcut via the jungle and whilst it's fine to go this way with him, I recommend sticking to the main path when exploring the island on your own.
Upon arriving at Grace's Cool Spot, you will instantly feel at home. The staff are extremely welcoming and friendly. And before checking into your rooms, you'll get to sit down and enjoy complimentary coconut water (which will be much needed after walking through the island with your luggage in tow).
What is the Accommodation like at Grace's Cool Spot?
The accommodation at Grace's Cool Spot has so much character (which I just LOVED). The shabby-chic decor and natural setting really add to the charm of this place, giving it that laid-back island vibe.
They offer 3 types of rooms at Grace's Cool Spot which are as follows:
Cabin with two double beds and kitchen
This room has 2 double beds, and both a private kitchen and bathroom. This room is best for families or small groups and even comes with breakfast included. You can also find a hammock on the porch for those perfect lazy island mornings. This is such a steal starting at just $35 per night.
Cabin with double and single bed
This room has 1 double and 1 single bed, with its own private bathroom. This also comes with a hammock on the porch and breakfast included. These rooms start at $24 per night.
Room with single/double bed shared bathroom
This option is a popular choice among backpackers starting at only $18 (USD) per night. Each room is equipped with either a single or double bed and a sink. The shared amenities are super close to these rooms.

**Prices with vary depending on the season
Are there onsite restaurants at Grace's Cool Spot?
There is a lovely onsite restaurant at Grace's Cool Spot which serves up a variety of Caribbean delights from breakfast through to dinner. All meals are prepared with good quality and very fresh ingredients and cater to all tastes. If you are a seafood lover, you will be pleased to know that you can pick from a selection of freshly caught fish, lobster, and shrimp. Vegetarians, do not fear, there are lots of vibrant veggie options for you too! I highly recommend trying the Shakshuka for breakfast and the fish tacos with homemade slaw and salsa for dinner.
Oh and if you are there on a Friday make sure to attend the Friday night bonfire and bbq. Sign up during the day, pick the dish you want, and then head down in the evening for a cosy night of food and drinks around the bonfire. This is such a good chance to mingle and have a laugh with the others guests staying here!

The restaurant prices are super affordable, with breakfast starting from $5 USD and meals no more than $15 (USD). I don't think I'll ever experience freshly caught lobster that cheap in my life again!
What activities do they offer Grace's Cool Spot?
Snorkelling Trip
This snorkelling trip is just $20 (USD) for two hours. You'll get taken to some of the best snorkelling spots on the island and will get the chance to see turtles, stingrays and even sharks. I went on this trip myself and it was incredible! Whilst I didn't swim quickly enough to spot the turtles, I did get to see 5 nurse sharks, which was one of the highlights of my whole Nicaragua trip
Fishing Trip
Why not try your hand at catching your own dinner for the day? You can head out for the day on a fishing trip with some of the other guests. You'll even be given the opportunity to try and catch some fish by hand ("the island way" as they call it at Grace's Cool Spot).
Friday Night Bonfire
As I mentioned earlier, Grace's Cool Spot host a bonfire and bbq night most Fridays. It's a great opportunity to eat great food and meet some of the other guests. The bbq will cost between $12-$25 depending on what meat/fish you want to eat.
Charter Boat to Big Corn Island
If there are enough guests wanting to go, you'll be able to book a private boat back to Big Corn Island. This is super handy if you need to leave earlier or later than the public boats. It will also save you from having to walk back to the main dock with all of your stuff!
Pros and Cons of Staying at Grace's Cool Spot?
Pros
Idyllic Location 
Great Price
Welcoming and helpful Staff
Great Food
Lovely Guests
Relaxed atmosphere
Cons
Not suitable for those after a "luxury" Caribbean experience
Would I stay at Grace's Cool Spot again?
Yes, and I am already plotting ways to try and make another trip there as I did not want to leave.
Unfortunately, we had to leave Little Corn and Grace's Cool Spot a day earlier than planned. The staff warned us that there was some extremely windy weather coming which meant the boats probably wouldn't run. So if we didn't leave we would more than likely miss our flight back to the mainland (and back to the UK).
Besides from the cute, shabby-chic and colourful decor what I loved most about Grace's Cool Spot was how it instantly felt like a home away from home. The staff were so friendly and helpful and even the other guests were all so nice. It's definitely the type of place where you'll meet like-minded people, so, naturally quite easy to get on and make friends with the other guests (which is ideal if you are a solo traveller).
If you are heading to Little Corn Island, don't miss out on Grace's Cool Spot!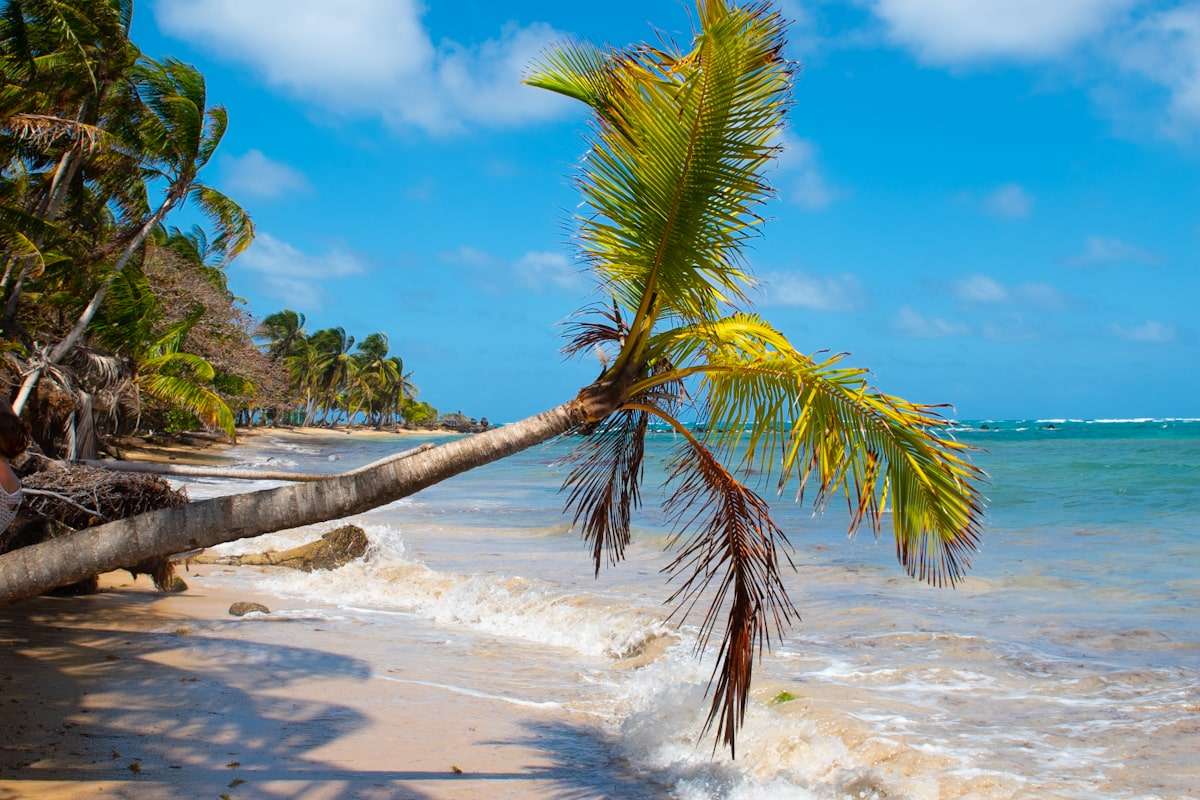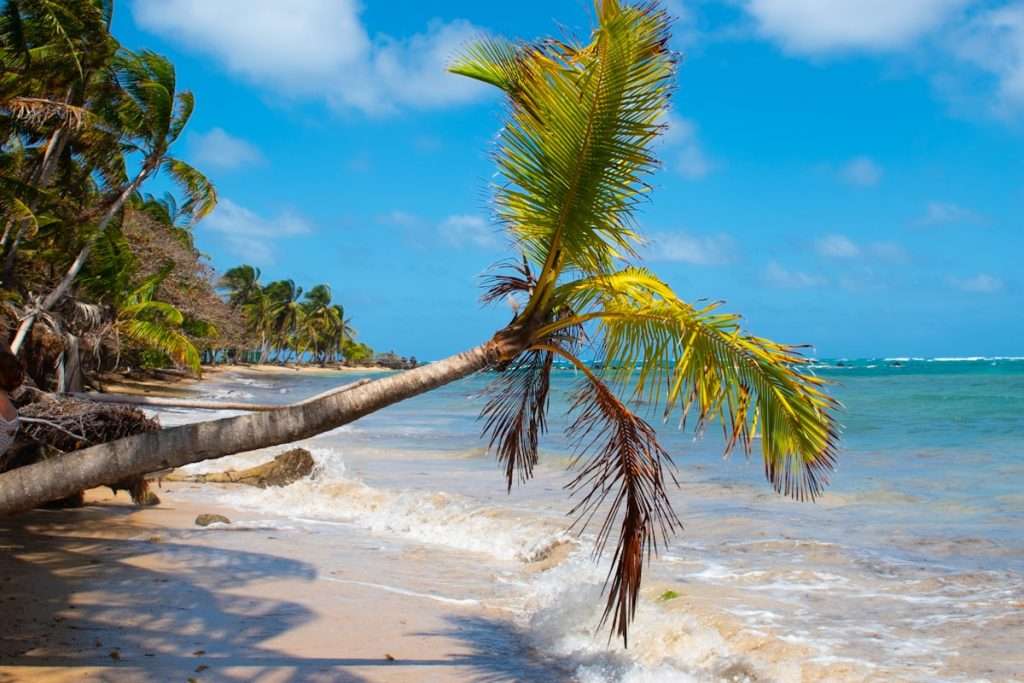 Looking for more hotel inspiration? Why don't you check out my hotel reviews here. OR ;ooking for more Nicaragua inspiration? Check out my other Nicaragua Guides.