Looking to find out all about the Anse Major Hike? You've come to the right place!
Regularly hailed as one of the most beautiful beaches on Mahé Island, Anse Major is definitely worth the visit if you are heading to the Seychelles.
Like most things in this life that are worth having/doing/seeing, getting to Anse Major requires a little bit of work (in the form of a hike) but it truly is worth it.
What I love about beaches that require a little bit of effort to get to, is that the hike often deters the masses from visiting. This means that, for the most part, you get to have a little slice of paradise all to yourself. The hike to Anse Major is no different.
If you are heading on a trip to the Seychelles and plan on staying on the island of Mahé, then make sure that you add the Anse Major Hike to your itinerary.
So, what do you need to know about the Anse Major Hike? Read on below to find out!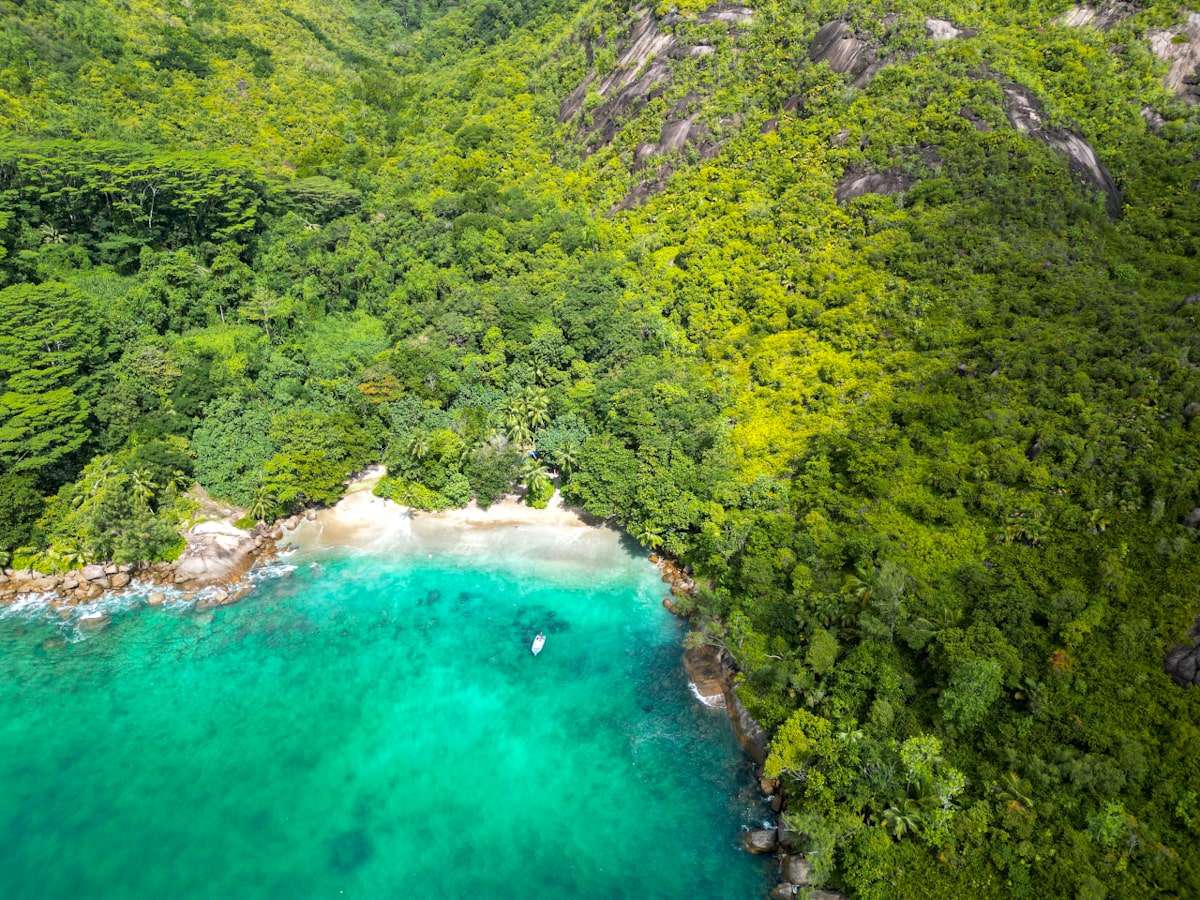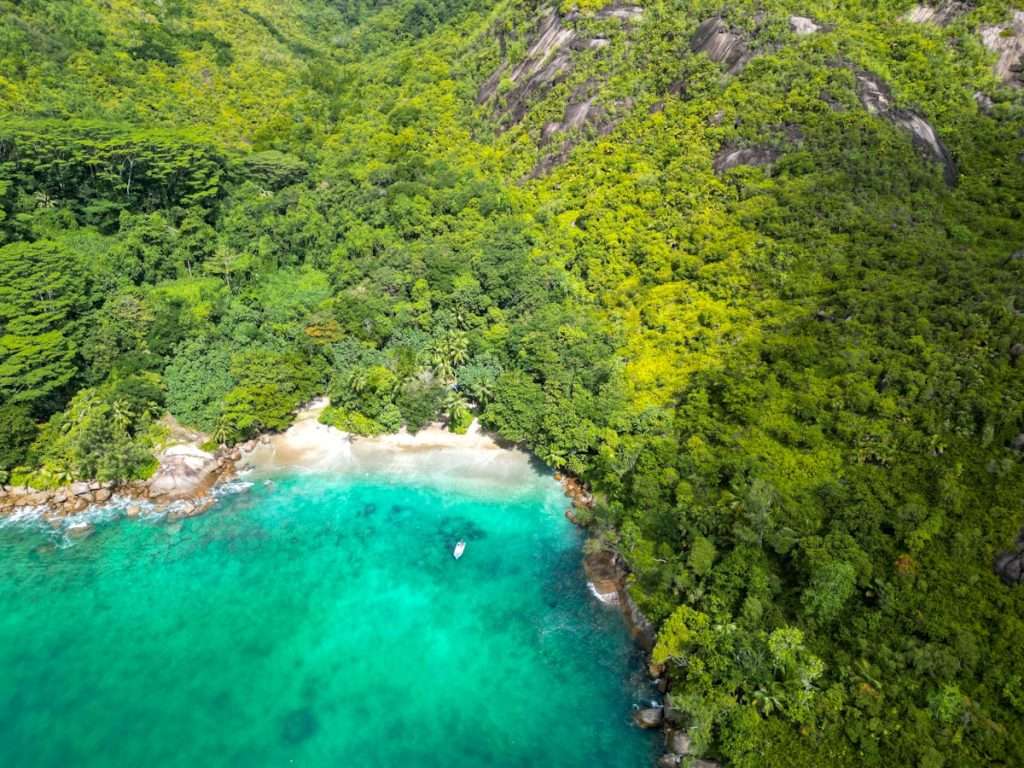 Disclaimer: This post contains affiliate links. If you decide to make a verified purchase through the links in this post I will earn a small commission. This will be at no extra cost to you. Thank you 🙂
About Anse Major
Anse Major is a small but stunning beach located on the Island of Mahé in the Seychelles. Whilst most of the "best beaches" in Mahé are found on the south of the island, Anse Major can be found in a secluded bay on the north of the island, close to the popular tourist town of Beau Vallon.
How long is the Anse Major hike?
The Anse Major Hike is roughly 2.5 km long with an 85 m elevation gain. The hike takes around 45-60 minutes to complete depending on your pace.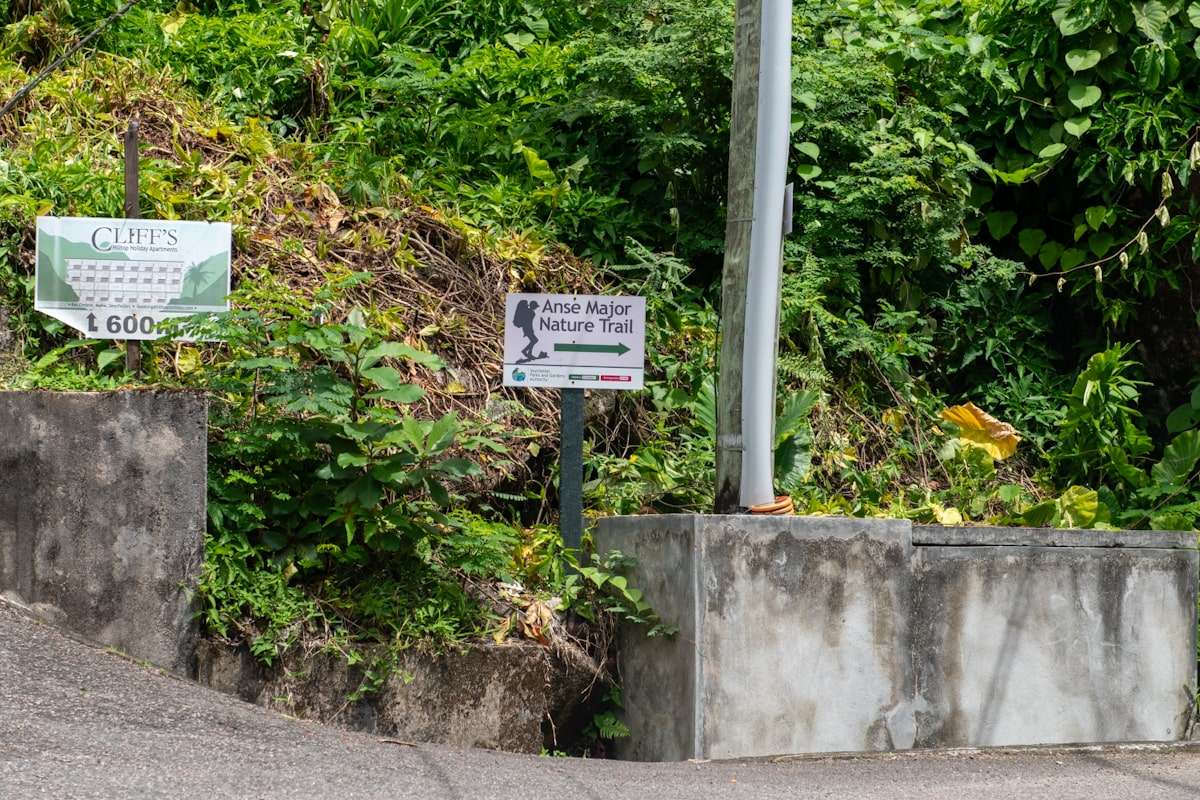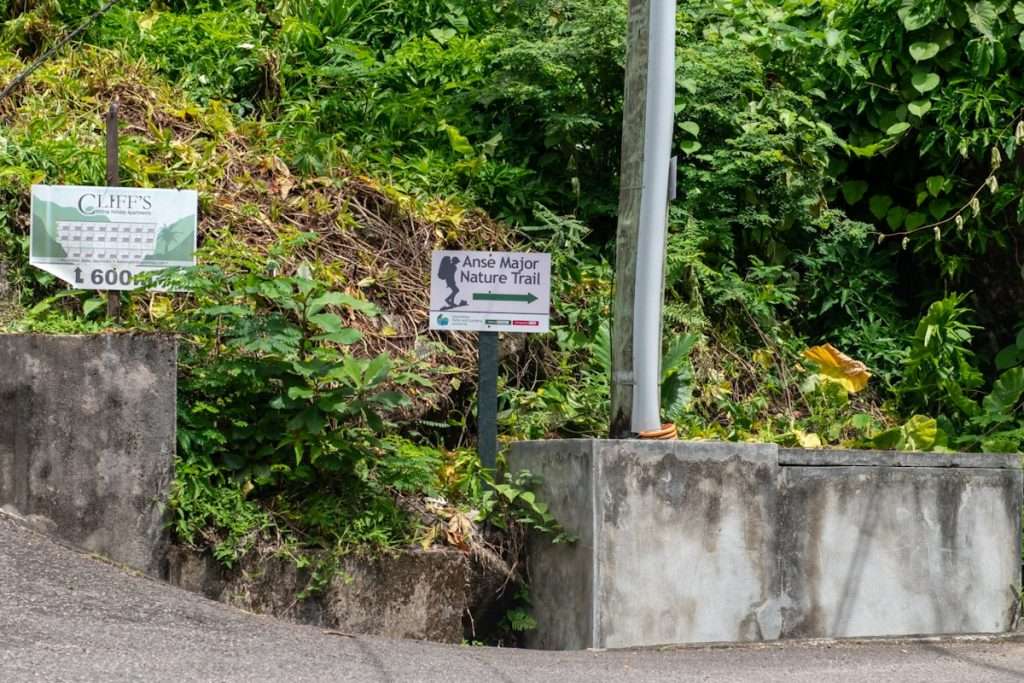 How challenging is the Anse Major hike?
I always find this question difficult to answer because this can be subjective based on your own fitness/activity levels. However, In my personal experience, I would rate the Anse Major trail as an easy to moderate hike. I have seen some other articles online that describe this hike as quite challenging but I don't think I would agree. Yes, there are some uphill and slightly more difficult parts, but on the whole the hike ok and over fairly quickly.

The All Trails app also rates the Anse Major Hike as moderate.
Preparing for the Anse Major hike
Head out early to hike
It's a good idea to start this hike early in the day so that you are not hiking in the peak of the mid-day sun. There are lots of shaded areas to lay when you arrive at the beach too.
Wear sensible shoes
A local told us this hike was okay to do in flip-flops so we listened to him and did just that. However, it turns out it's more of a trainers or walking boots kind of hike, as the terrain is rocky and there is lots of ascending and descending involved.

I forget that locals have grown up walking this kind of terrain, and I'm used to the flat and tarmacked terrain of outer city London so the two don't really compare 😂.
Pack Sunscreen
Like anything involving the outdoors and hot climates, it's important to pack sunscreen to avoid getting burnt and causing further issues with sunstroke and/or dehydration.
Don't forget to bring water
This one really goes without saying but make sure you pack enough water to last you the duration of the hike. Hydration is key, especially in the hot Seychelles temperatures.
Bring Cash
There is a small beach bar on Anse Major which accepts cash only so if you're not planning on bringing a packed lunch with you, make sure to bring cash so you don't go hungry or thirsty. Also if you plan on catching the boat back to Beau Vallon you will also need cash for this too.
Getting to the Anse Major trail
To begin the Anse Major Trail you will need to get to the town of Bel Ombre. You can reach the town best by either car or public bus.
Public Bus
If you are getting the public bus you will need to catch the number 21 bus towards Bel Ombre. You don't need to worry about watching out for your stop, as you will need to get off at the very last stop on the bus route. The hike doesnt officially start here but you will begin to see signs pointing you towards the trail.
Please note when you get off at the bus stop you will see a sign for the Anse Major hike there. If, like us, you don't read the sign properly it will look like the hike starts there, as there are some steps and a footpath next to the sign. However, you will need to continue to follow the tarmacked road around where you will see some more signs guiding you in the right direction.
We started to walk in the wrong direction and thankfully a friendly local chased after us and guided us down the right path.
Car
Travelling by car? You can get a little closer to the starting point of the hike, and thankfully there is some dedicated parking for those wanting to do the hike (see map here).
What to expect on the Anse Major hike
Thankfully the Anse Major trail is well-marked and signposted so you know exactly where to start and the precise route to take. Each of the markers has distances printed on them too, so you can tell how far you have been, and how long you have left to go.
The hike will see you walking on different types of terrain from straight, flat and wide paths to hilly, rocky terrain with narrow footpaths.

The majority of the hike is exposed so you will be out in direct sunlight for most of the time. Apart from a small portion of the walk that is covered by a jungle canopy.
If you need a break along the way there are one or two benches along the route that are perfectly placed at some pretty stunning viewpoints that overlook Beau Vallon.
Arriving at Anse Major
You will see the beach through a clearing in the trees as you descend down the trail. This point of the hike is a great spot to take some pictures of the bay.
To get onto the beach you will have to walk down over some boulders. Whilst this isn't too difficult just remember to exercise extra caution.
Once you get onto the beach you will have to walk through a small sandy "lagoon" to get to the main part of the beach. The water in this section isn't too deep but try to keep anything electronic above your waist as there is the potential to get splashed by waves coming in.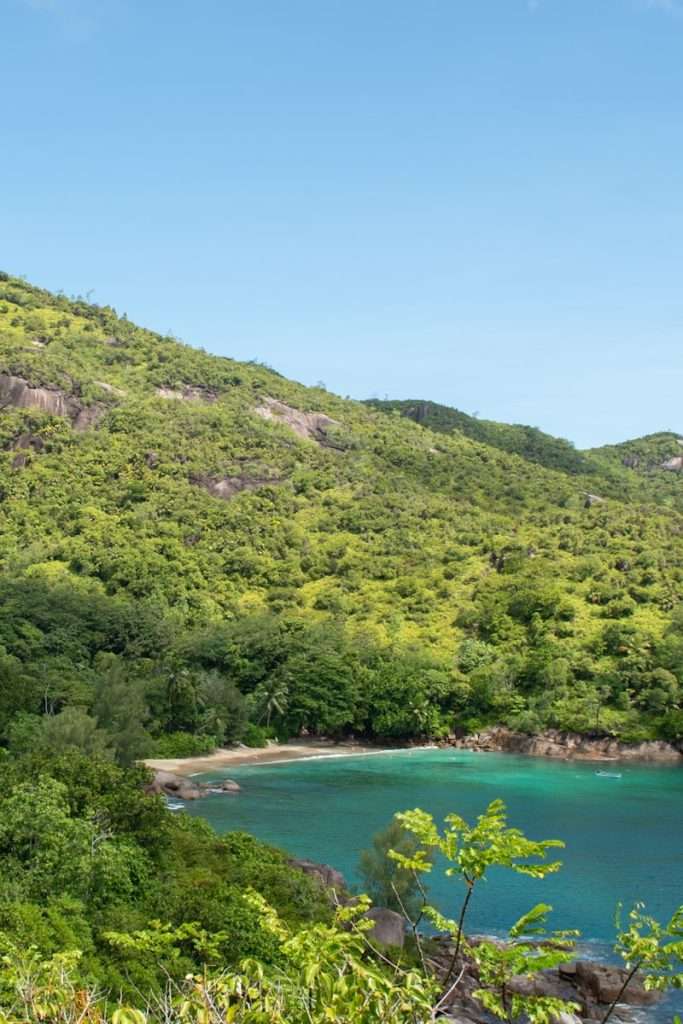 What to do at Anse Major
Relax! There isn't much to do at Anse Major apart from chill at the beach and enjoy some drinks and food from the local beach bar.
As I mentioned earlier, the beach is small but there is enough space to sit whether you want to bathe in the sun or lay under the shade. There are also benches and tables to perch on if you want a comfortable place to eat your lunch.
You'll also be pleased to know that there are also toilets at Anse Major so that's one less thing to worry about.
What I loved most about Anse Major was just how quiet and chilled out it was in comparison to some of the other beaches I had visited in Mahé.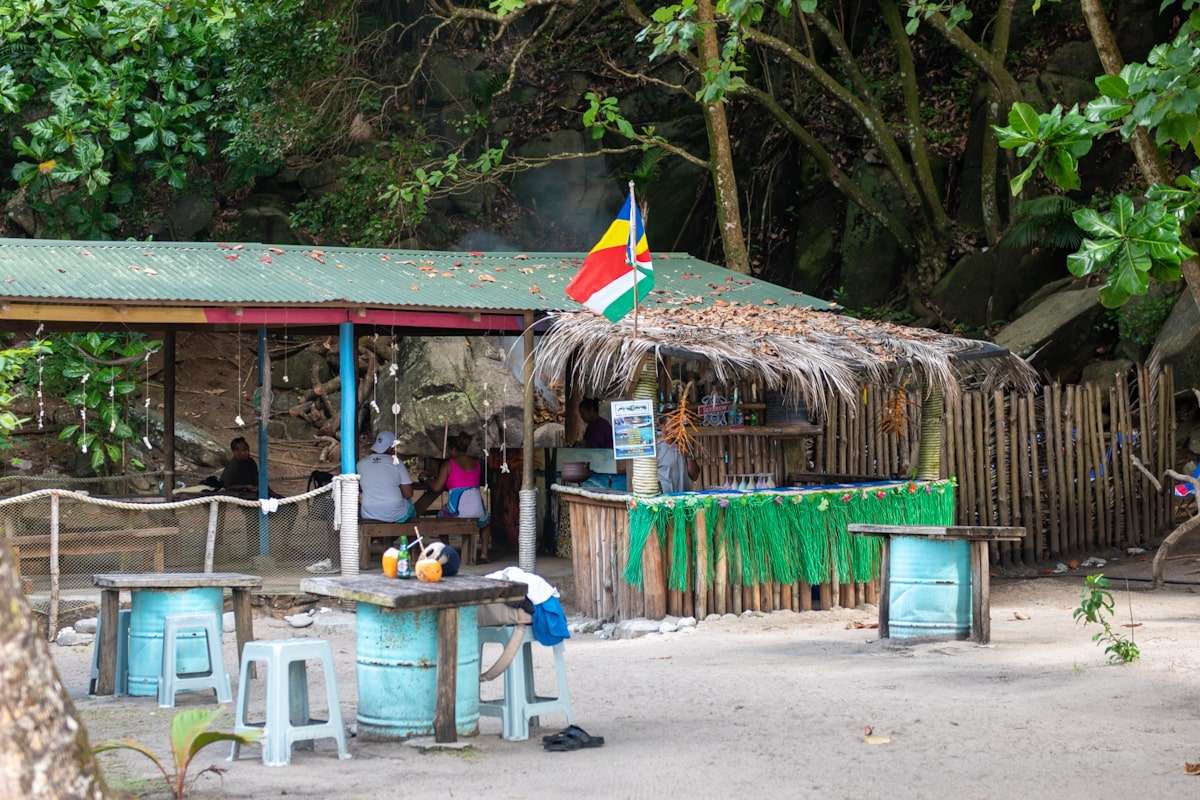 Leaving Anse Major
To leave Anse Major and get back to your accommodation you have 2 options; walk back on the same route, or catch a boat taxi.
If you have parked your car at the start of the trail it's going to be easier and more convenient for you to hike back to the start of the Anse Major trail.
However, if you travelled by bus and do not fancy doing the walk back, then you are in luck. There is a boat taxi service that will transport you back to either the Bel Ombre Marina or Beau Vallon Beach. The boat taxi service is around 250SRe which is approximately £15 ($19). You can request to use the boat taxi at the beach bar. It tends to run hourly, however this changes from time to time.
Is the Anse Major hike worth it?
Yes! This short but sweet hike gives you stunning views of the Beau Vallon coastline as well as a closer look at some of the Seychelles' unique rock formations. Definitely try to do the hike (at least one way) if it's possible for you and your group.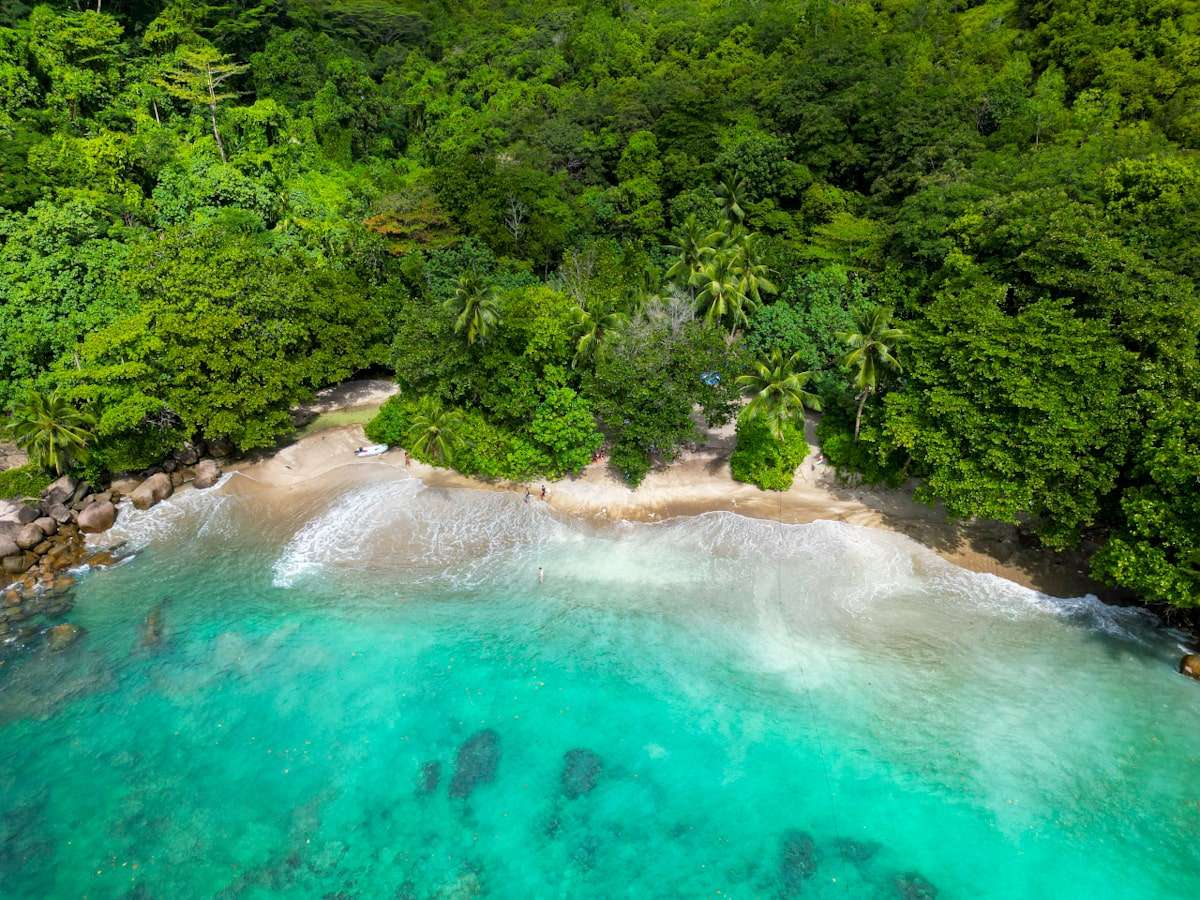 Happy Hiking
I hope this guide has provided you with all the information you need to go on the Anse Major hike. If you have any additional questions about the Anse Major trail, please feel free to reach out to me directly.
Looking for more Seychelles Inspiration? Check out my guides here.